links to this post


---------------oOo---------------
Tuesday, May 08, 2007
*Big sigh of relief*!
The Africa presentation is over!!!
I spent hours every night since last Friday searching for the right pictures to go with the information I was doing with my power point presentation. I wanted it to be a very interactive and different kind of thing, so they weren't just sitting back being entertained. I really wanted the information to be tangible, so they could almost imagine how different life would be if they were in a child's shoes who lives in either Kenya, Ethiopia or Somalia.
And then I practised my hour- long presentation at least 5 times. *croaky voice*
And then I had to start preparing the food.
The menu I decided on with my Mom's help was
-Somali sambuzis (like an Indian meat samosa)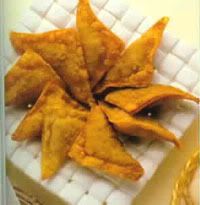 -Zeinab's Pilaf (savour lamb pilaf)

-chai (milky sugary tea that has all been boiled together)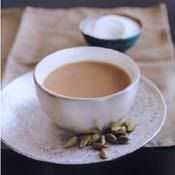 The preparation for this began on Saturday night when I transformed 7 kg of mince spices and leeks into the sambuzi filling.
Then on Sunday night, 7kg of lamb, plus spices and garlic became a stew as the initial stage of the pilaf.
Then I began deep frying the sambuzis (that went till 2:30 in the morning I might add!)
SO yesterday after making the pilaf, I went in to school at the kids' lunch break to heat up all the food, and make the chai.
There were 6 big trays of food and plastic plates and cups that needed to be transferred over to the other side of school.
I tottered over with the first one in my high heel, fully expecting that the two male teachers would come back and assist me.
That is when it all started to spiral downhill.
The new male teacher (Roly's) was flustered, I could tell from 10 paces away.
He told me that the head teacher (Spindle's) who is very strict, was a way sick, and that that class was wild and high as kites!
And he also said that the 3rd teacher in that stge (years 5/6) had heard about the talk and was hoping to join us. No longer 61 students, but 92 (including the 3 teachers)!
And he was so panicky, I knew that I could not ask him to help me transport everything over. So I rallied up some other assistance to get the food there.
And he had not been lying about wild.
The kids were yelling, pushing, running around the classroom, and the poor sub was going out of her mind!
The real teacher runs such a tight ship, that I never knew half the kids could behave in such a way! I should say that my two were NOT involved in this chaos!
I couldn't believe that I was to waste the product of hours of blood, sweat and tears on these little monkeys who weren't going to listen anyway!
Then Roly's teacher said,

"Give me five minutes to calm them down. Close your ears, this won't be pretty!"
He is such a gentle guy, but after getting both his class and Spindles class to push the chairs and desks aside to make space in the centre of the room and then sit on the floor, the level of hysteria lessened considerably.
The third class filed in and sat down as well.
Then Roly's teacher introduced the 'very special guest, who has a fantastic and exciting afternoon planned!"
95 faces gazed at me with skeptical faces, and after that huge intro, I felt my own heart sink. :(
Thankfully Roly's teacher added.

'We have not behaved even close to how we should treat a guest. If there is any talking while Mrs Taylor is doing her presentation, you will go straight out of this room, and there will be no coming back!"
And so I began, launching into the first slide. Because I had practised so many times, and I am so passionate about what I was talking about, I found that my notes were unnessessary. The interactive parts worked too, and the creative minds those kids possess surprised me. They listened so well.
Tons of kids had hands up to ask questions at different times in the talk, and I said there would be time at the end to address them, but then after the talk, I totally forgot about the questions, as we were running short of time for the food.
And this was another surprise.
THe kids loved the food.
I mean,

LOVED

the food. And they loved the chai too.
They are the age where being able to drink a cup of tea or coffee is very cool and grown up, so that helped too.
Everyone got a plate with pilaf and a sambuzi, which they had to eat with their fingers. And there was enough for most of the boys to have seconds of the pilaf.
I had lots of requests for the recipes to be sent to mums.
I was so excited that these kids were not afraid to have a go at trying something new.
So it went well.
And today?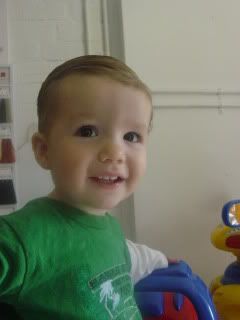 Well, we are celerating Topsy's 2nd birthday, as tomorrow, his real birthday, is the only day I can go into the classroom before my 6 week stint with the school commences! You can't imagine the guilt doing this has caused me but then I thought "Hey, dummy! There are tons of kids who never get a birthday. Build a bridge and get over it!'
So we surprised him with the birthday song and cake for breakfast. He much preferred the 30 balloons around the living room to his presents for a while.
What did we get our 2 year old? Ebay bargains, that's what!
After the excitement wers off, I plan to rotate them so that each day he gets something different to focus on!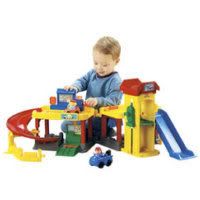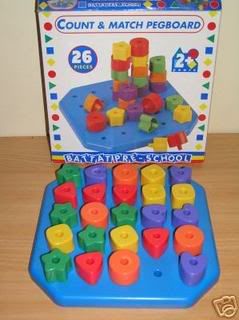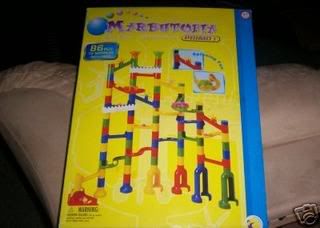 Oh and guess what! I have been eating smaller portions the last few weeks (eg 1 sandwich not 2 at lunch) and I so far have lost 6 kg. Food has always been an issue for me, so I am very proud of myself for not obsessing about it at all, (being consumed about dieting is just as unhealthy as obsessing about what to gobble down next really isn't it. I have really been praying that I only give food the priority it deserves, which is not a great deal!) and that by just cutting portions back a little (having been the queen of second helpings!) I am getting results.
Posted by michelle :: 11:03 am :: 9 comments links to this post


---------------oOo---------------