links to this post


---------------oOo---------------
Saturday, April 22, 2006
And To Think We Almost Didn't Go!!

Yes it is true.
We were almost a no show for the medieval faire that we have been looking forward to for weeks.

Hubby is away on a conference for the weekend, and even though I had always known this, as the day of the faire loomed, I wondered if I could manage it by myself.

But.....we threw caution to the wind and ventured out for the 1 hour tripk, then the windy drive through to the heart of a forest.


The faire was just fantastic. It had the feel of a small medieval village, rather than thatof a faire. The people who had organized the event had camped in the forest for the week, and they had it set up so authentically.

The boys loved everything about the faire ( as I had guessed) whereas Diva was underwhelmed (which also did not surprise me). Next time we would bring more of our own food, just because two of the kids were just not all that into medieval morsels. Also, next time Topsy will be walking. Thank goodness for that, because manoevering the pram along the forest track was no mean feat.

I was sad we couldn't stay till the feast at the end. It was super cheap, and apparantly a buffet. I figured it would just be sausage rolls etc, and so we came far too early to stay for it, on purpose. Well, you should have seen the meat and delicacies they were preparing. Next time!!!!

Alright, enough chatter. Without further ado, I present to you the faire, as experienced by us.
This was the main building. Our pram was the only one there. Can you see it?Inside there was a display of men's garments, weaponry, and chain mail. A couple of women were weaving a tapestry. And a large fire pit burned in the centre of the building.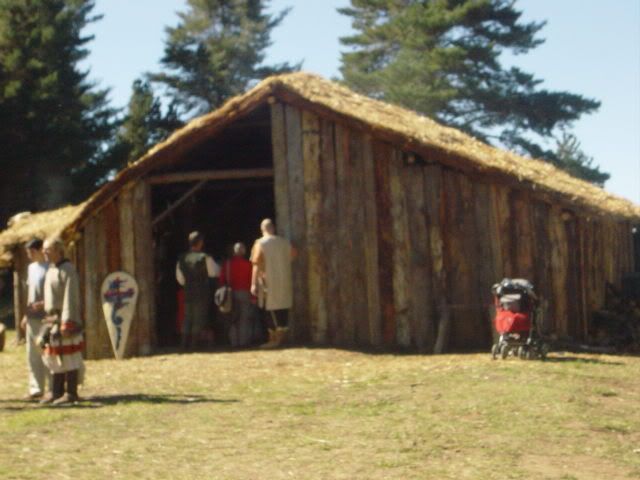 The chain mail garment looks like nothing special in this shot, but it was impressive in real life.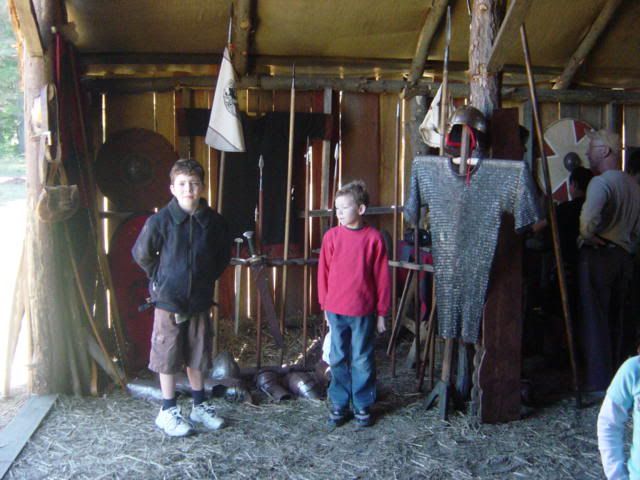 Here is a Dad feeding his daughter beside the fire pit. The 'villagers' were mainly family's. I do not know why that surprised me. It was nice. The kids all seemed to be enjoying themselves.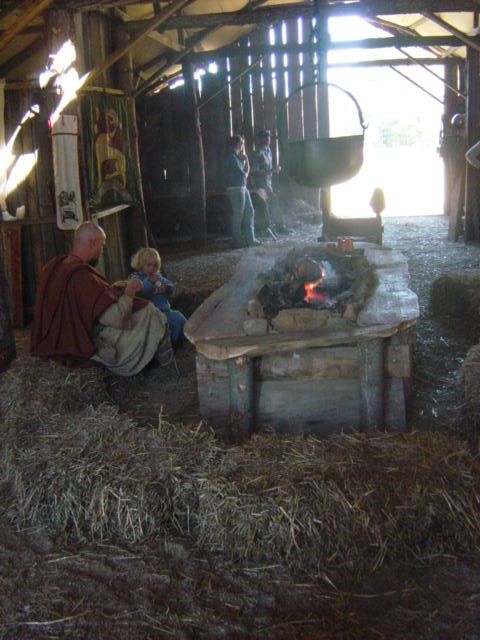 This 'warrior' let me take a pic of him removing his boots at the end of a mock battle.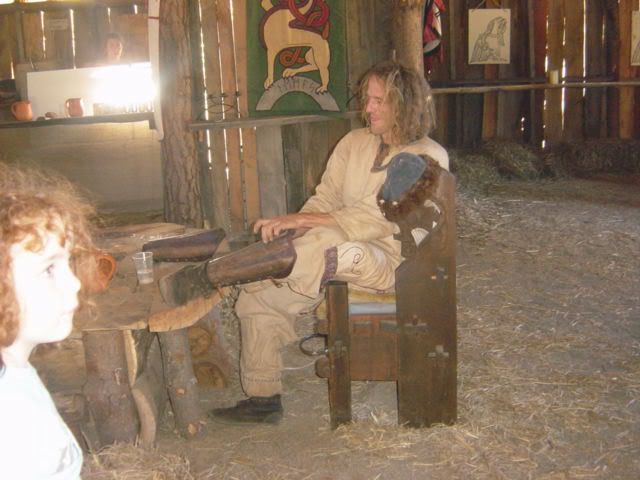 Here is my little crew at the other entrance to the main building.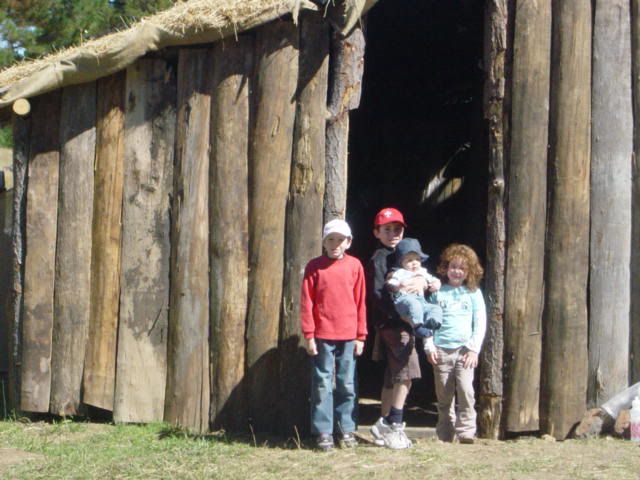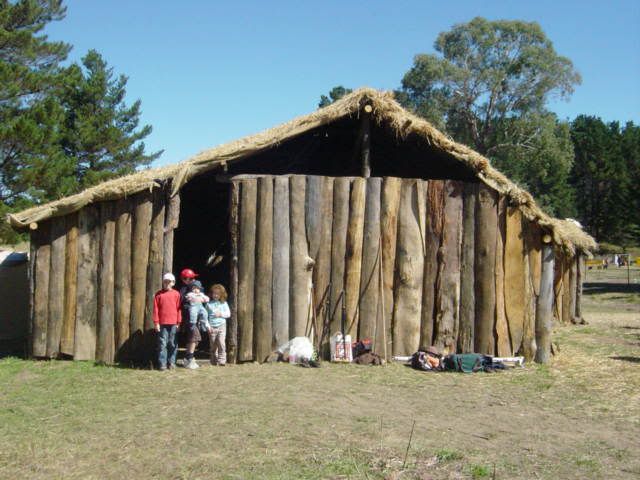 One group of men practised some form of martial arts.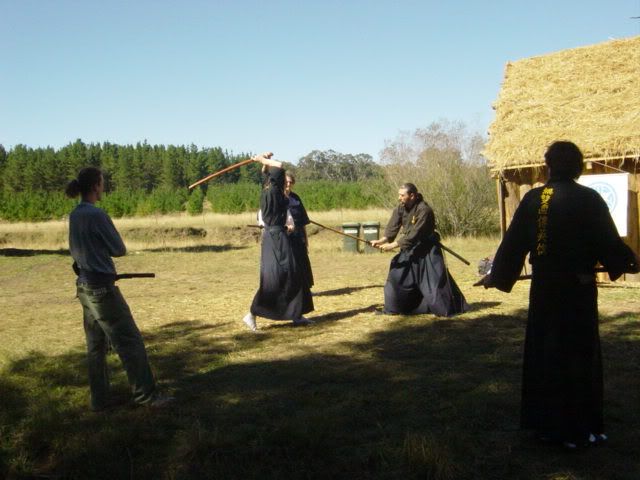 The warriors fought in groups of three, or one-on-one. None of the actual 'battle' pics turned out, sadly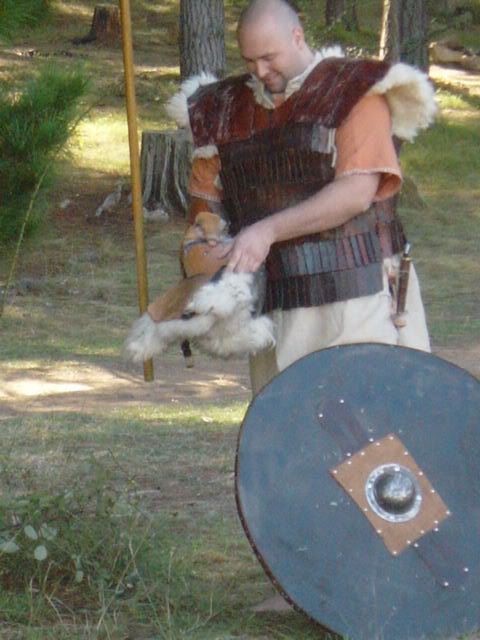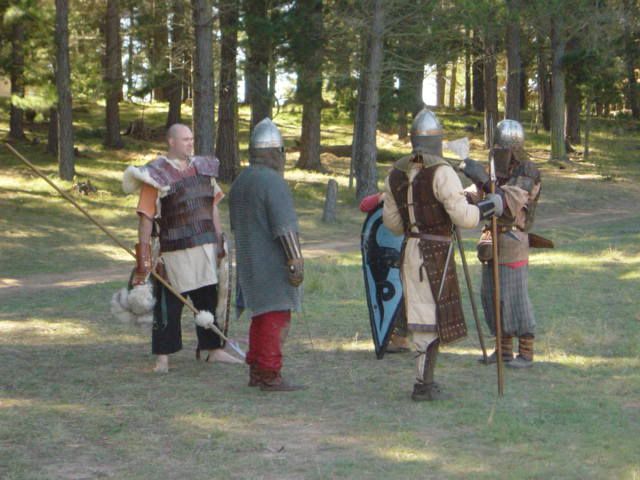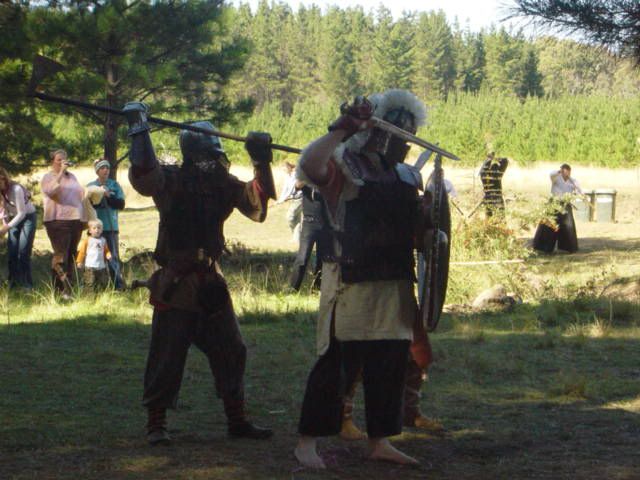 At the end they charged us, stopping with mere inches to spare. Great fun!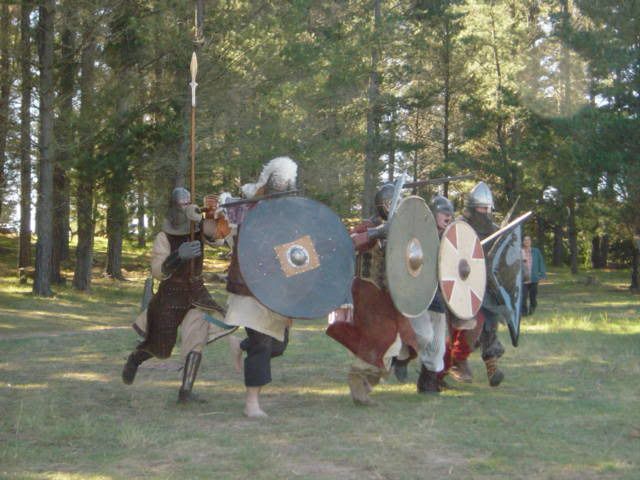 "Simple Simon met a pie man, going to the faire....."
This pie man was great at selling his wares. He sang only slightly better than Cacofonix the Bard (from Asterix fame), and was not a very good rhymer either. His personality made up for it though.

His wares? Pies!
Spinach and cheese; egg and veggie; apple; and blueberry.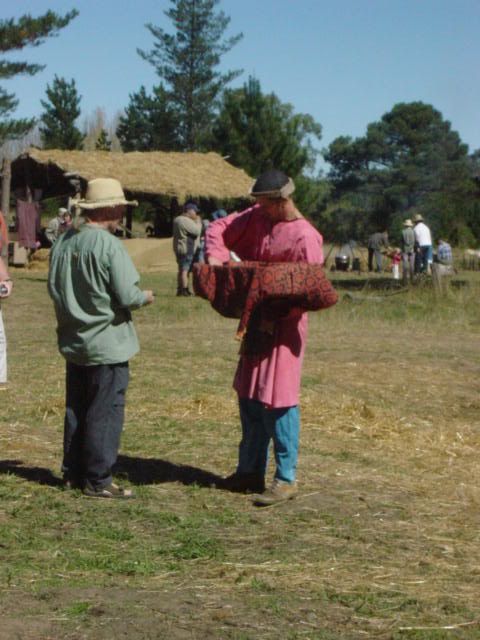 Spindles was begging to go in these!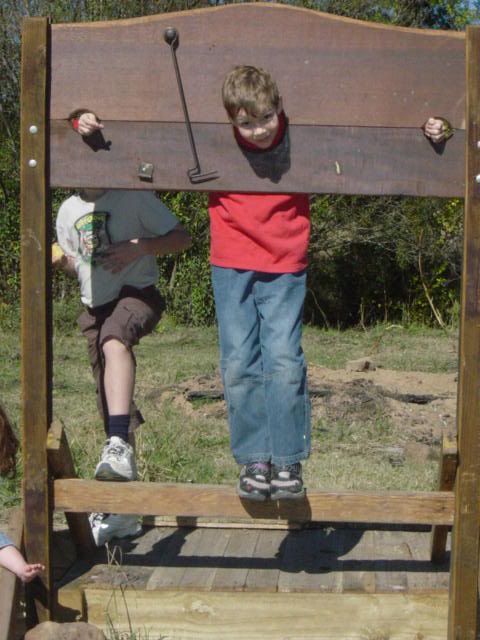 Isn't this girl just gorgeous in her outfit?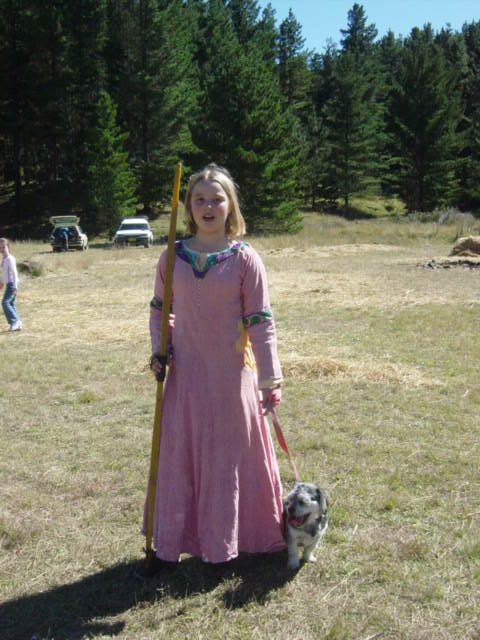 This cloaked boy was shy, but allowed a photo. ( I needed photos in case I want someone to make something similar one day)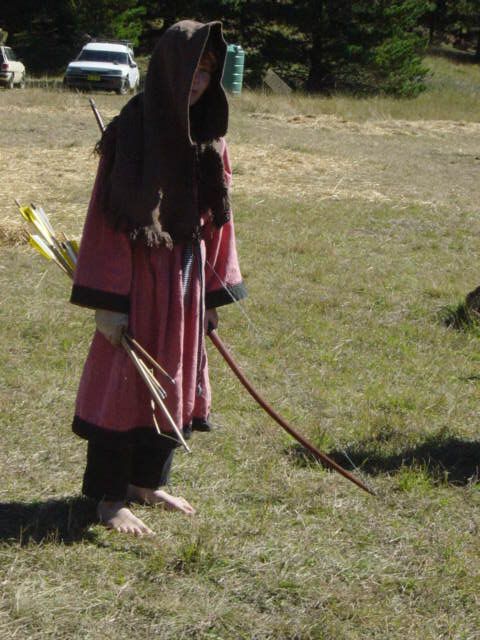 Roly got two lots of archery lessons. He wasn't bad either. The target?......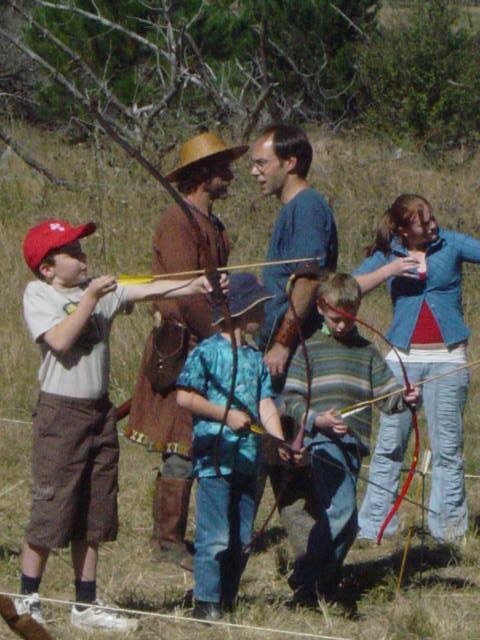 Easter Bunny!???!!!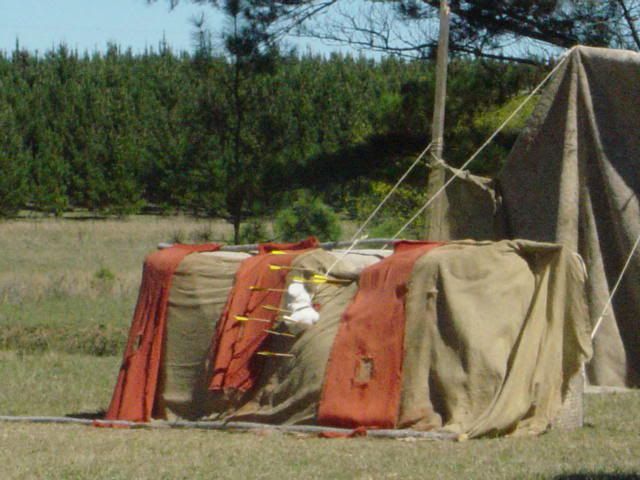 The next few shots are of some medieval tents and structures.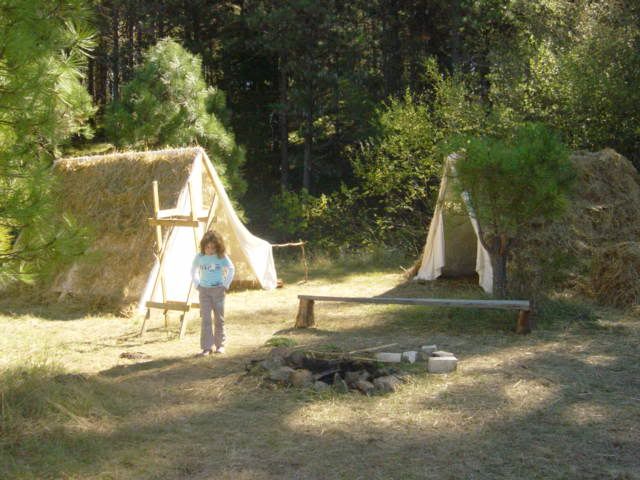 (What is Topsy stooping down to touch? A great steaming cow pat! )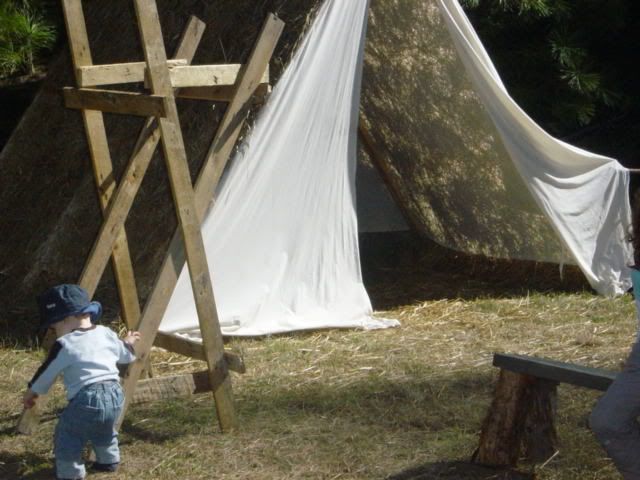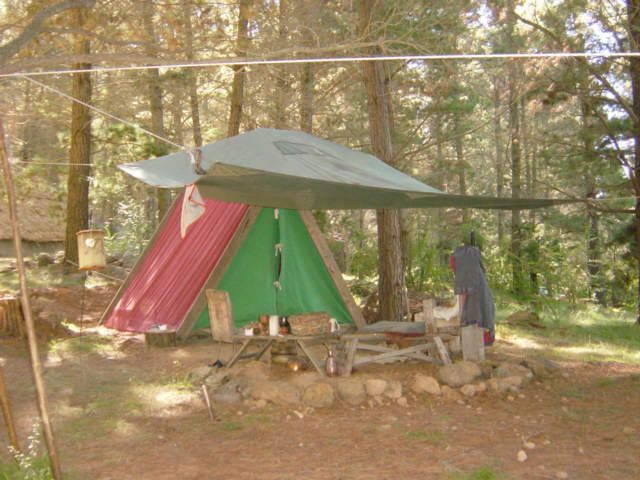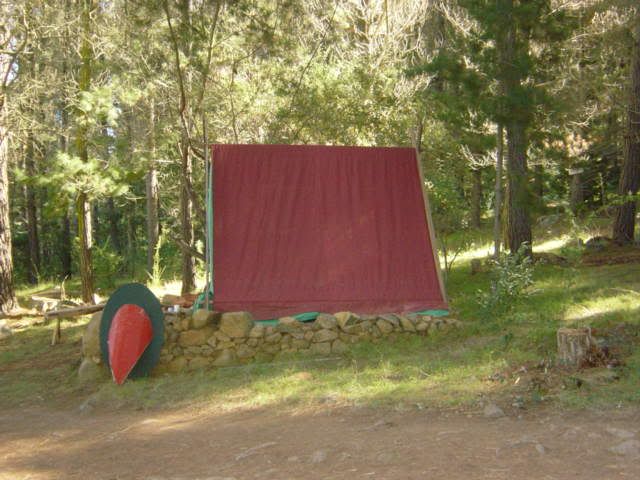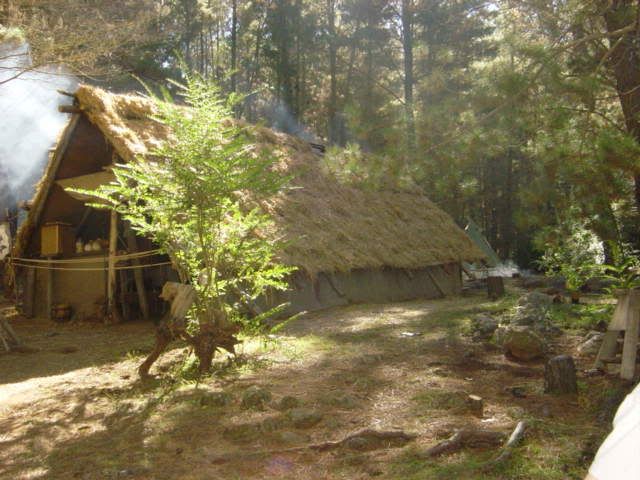 Sorry so many pics. Now off to soak in the bath and then bed !

Posted by michelle :: 8:47 pm :: 11 comments links to this post


---------------oOo---------------
Friday, April 21, 2006
(the one Goscinny and Uderzo didn't write)
If in this day and age, small annoyances happen, one can at least be grateful when one's predicaments turn out to be blogworthy.
Our wonderful next door neighbours donated a brand new dishwasher to the church manse, which means us ( at least while we have the job!) How wonderful it has been as well. I really don't know what I ever did without one.
Well that is I didn't, till about six weeks ago when the jolly thing conked out. Then I remembered what not having a dishwasher was like.(with great weeping and gnashing of teeth!)
It being only 3 months old and still under warranty I called up the store where we'd bought it and they gave me the nunber of their dishwasher fixit company. Easy.
" Right', said he (Fixit man extraordinaire!) "I'll be out on Wednesday."
Well, Wednesday came and Wednesday went. Nothing.
So did two more Wednesdays. Still nothing!!
Then one day, exactly 3 weeks late, this young guy in a mr. fixit uniform, showed up out of the blue on our doorstep.
No sorry, no explanation, nothing.
The blase' way he acted, as if he'd only just been told about the job, had me wondering if he was some kind of serial killer. ( I'd better stop reading crime fiction, I suppose.)
After a quick fiddle with our ailing machine he announced that the pump had had it (!!! a 3 month old pump? Had it? Already?!!!!!) and he'd be back in a couple of days with a new one.
The tension mounts:

One week went by, then two. Now this was just getting ridiculous.
I got the number of the business, and asked if I could maybe expect them back before Christmas dinner ? (well actually, I just timidly enquired as to whether I had missed a visit from one of their fixit men.)
After a great deal of 'hem' ing and 'haw' ing the secretary said "The part should be here soon" (which I knew to mean "Dang, knew we forgot to order someone's new part!!)
A week and a half went by!!! Then we got a phone call.
" Just wanted to know if you'll be home. I'm coming to fix your dishwasher."
Conclusion: In which we meet the boss and suddenly it all makes a lot more sense.
20 minutes later, this guy's twin (look above. Ooops, only just noticed that this pic makes faces. Sorry 'bout that!) showed up.
He looked about a hundred: all bent over, and hobbling along in his tiny pair of work shorts .
When he actually made it to our house, the first thing he needed was to use the toilet( !!! He had only just come from his office 10 minutes away!)
Then he 'hem'ed and 'haw'ed over the dishwasher for some time before setting a cardboard box on the counter.
"I probably should have made sure this box has got your right bit in it,' he wheezed. "The last two jobs, I've had the wrong bit, so I had to go back to the office." (!!!!!)
To add to the chaos; as this insanity was unfolding, we were in the middle of enjoying morning tea with visitors.
But poor old Hubby spent most of his time running back and forth to lift things, reach for things, and hold things for our geriatric fixit dude. Listen I would have done anything to assist the man myself. I didn't want his health to fail before my machine was fixed. (Is that wrong?)
But the job is now done, and our dishwasher is humming away happily again.
Oh, and by the way, we did not need a new pump after all. Mr Fixit discovered a sliver of a broken plate which had jammed the pump. After this was removed, it worked fine!
Posted by michelle :: 8:26 pm :: 7 comments links to this post


---------------oOo---------------