links to this post


---------------oOo---------------
Monday, February 12, 2007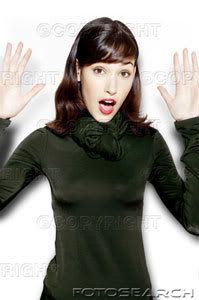 Can it really be 11 days since I last blogged? I am in shock!
I hope none of you have thought that I have been casual teaching all that time.
No, I have not even gone in to the school yet to see how classrooms work these days.
But I have been focussed on two things.
1. Preparing things to do with the different grades in case I run out of stuff that the teacher leaves me.
2. Trying to declutter and get some really good organization happening, so that when I do start getting one day a week, family life is impacted as little as little as possible.
Here is some family news: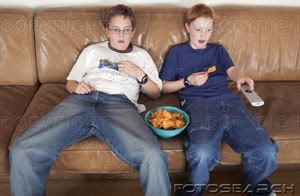 1) Roly went on a sleepover with his old best friend (who came back to school this year and immediately reconciled with Roly) They spent the whole time watching DVDs and playing playstation. *eeeks* And Roly ended up watching two movies he knew he shouldn't have. He is now banned from going to his friend's and now the sleepovers will be held here. I didn't torture the movie confessions out of Roly at all; rather it all became known to us in dribs and drabs as he told us all about his weekend.
*Edit* I have been asked what banned movies Roly watched so I will tell you. They may make me sound a bit pedantic, but on another occasion Roly ended up seeing a violent movie at another child's home and he had to come home he was so frightened. The ratings are there for a reason. So the movie Roly watched was Dukes of Hazard. Not violent I guess, but it shows girls in a sexual light that my impressionable son does not need to be exposed to. Also he watched a couple of hours of WWE wrestling. We have a video of it at home ourselves, but the kids are only allowed to watch a little bit of it at a time, not hours at a go. And last but not least, he watched several episodes of the Simpsons, which he knows he is banned from watching. Hubby and I personally love the show, or used to when we watched it 15 years ago. But it is a cartoon for adults, and I really think that young kids can glean no good from it!

2) Spindles had a sleepover with his best friend. While a little bit of computer was played, they swam, fished, and did some work in his friend's blacksmith 'shop'! His Dad helps him make 'weapons' out of recycled materials, using some blacksmith skills. And his 'shop' is actually an old barn turned into a workshop! Very different, huh! From Roly's square-eyed theme that is.

3) Don't worry, Diva had a crafty play day with one of her best friends
, so she wasn't left out.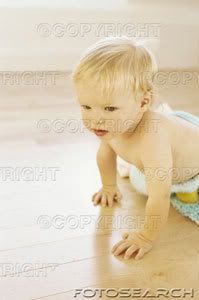 4) Topsy has taken to 'falling over' whenever he wants attention. We respond by saying cheerily '1..2..3.. UP!'
5) Last week we lost another chicken. This one had some very unusual water retention disease. It was kindly put down by a farmer friend. Out of six birds, we only have 3 left! I took this pic, just before she went to visit our farmer friend.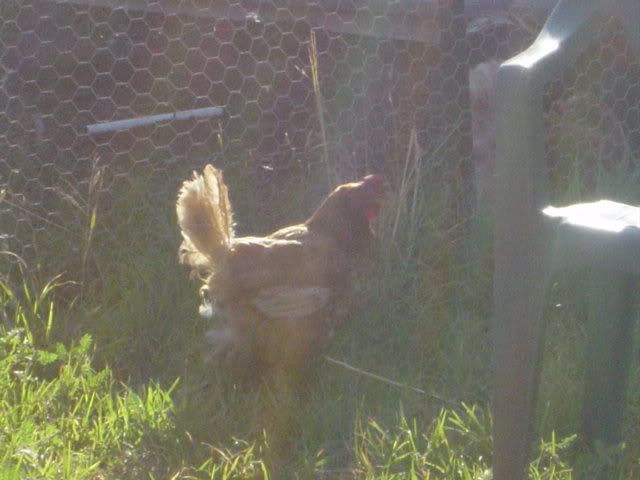 The kids must have buried her in a shallow grave, becuase our stupid dog has dug her up twice. Uggh!
6) Ministry wise, it is going to be a very busy year with new things on the agenda as far as children's ministry goes.
7) This Thursday, our family is going to Sydney to hear Nicky Cruz. It is his first visit in 20 years and his last. We are very excited. Except for Diva, who is pushing to stay with a friend. she is not keen to travel at all. Very unlike her! We'll see what happens.
Posted by michelle :: 10:22 am :: 8 comments links to this post


---------------oOo---------------
Thursday, February 01, 2007
What she doesn't know.....

I had to bite my lip from screaming with laughter.

Tonight, Diva, who is very proper and dignified, decided to have a bubble bath with Topsy. After a couple of minutes I came in to see how they were going.

Diva was playing with an oversized bath toy and held it up to show me and tell me about it.
The toy thankfully obstructed her view of Topsy.

He was playing too.... sort of.
Wearing only a huge grin, rolling his hips like someone balancing a hula hoop, he was gleefully 'watering' as many bubbles as possible before his bladder emptied.
It was quite impressive, but I thought this might be one feat that Diva might not rejoice in.

LOL!
Posted by michelle :: 8:38 pm :: 13 comments links to this post


---------------oOo---------------