Wednesday, April 18, 2007
Did I tell you that there are some renovations slowly happening at our home? We live in the church manse (house) right next to the church.
Money has been donated so that our closed-in verandah can be converted into an extra room and an extra bathroom. Plus there will be a paved entertainment area! Yeah!
But it has all taken time. We thought it would be done by February, and it is only really just starting now!
So today the guys came with a jack hammer to break up the cement in the verandah for the plumbing.
We were caught a little unawares, having actually expected them yesterday.
The jackhammer was unrelenting!
So we fled to the church building, till most of it was over!



Hard at work
The offending tool!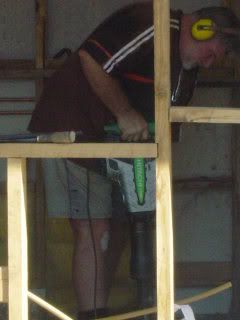 We ate lunch in the hall.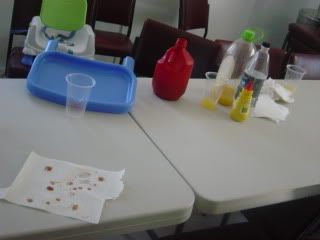 And then turned on the music we used for kid's club, got the kid's club marracas and had a jolly time!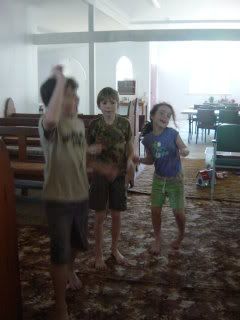 Topsy favors the gold marracas.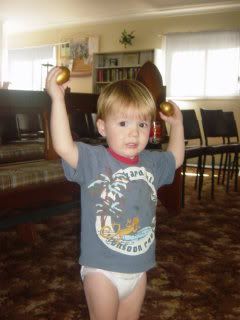 We are not usually like this at church, truly!
But we'd been exiled!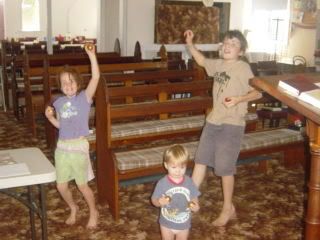 Spindles looks a little nervous!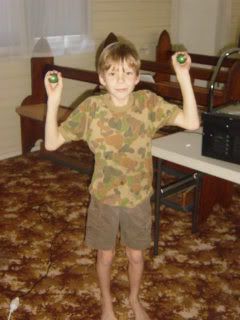 There was a box of toys that had Topsy entertained.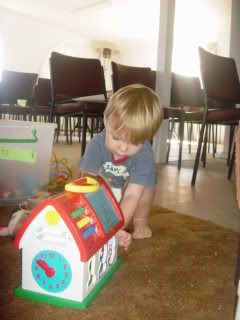 The kitten escaped the jack hammer too! He fled to his favorite spot: our rosebush-covered archway!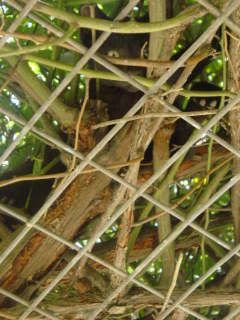 See him?
The plumber did!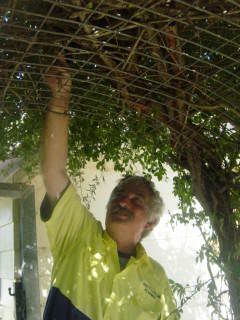 ...and stopped for a visit!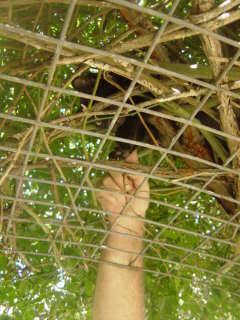 Our heads are still ringing, and just think...
.....they'll all be back tomorrow!

Posted by michelle :: 6:35 pm :: 8 comments links to this post


---------------oOo---------------