Wednesday, March 14, 2007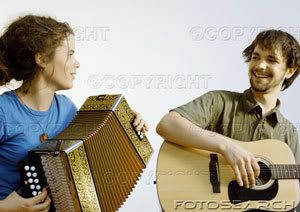 Von Trapp family look OUT!
LOL! Well maybe not quite, but Hubby and I are finally getting around to doing something we have talked about in ages.

We are learning to play the guitar together.

Not in a conventional sense, for of course that would be far too simple. J
No. Hubby will be having lessons at the local primary school with half of the Kid's Club. I can't go then because that is when I am heading out to observe the teacher I am replacing next term.

Then the deal is that he passes on his new found knowledge to me, (I also have the teaching book, and the accompanying instructional DVD as resources.)

It has been rather exciting. Hubby's first lesson was yesterday. Though by the time he got home (11:00 pm ). I was yawning all through his 'lesson' to me and giggling in quite a silly fashion at his earnest strumming.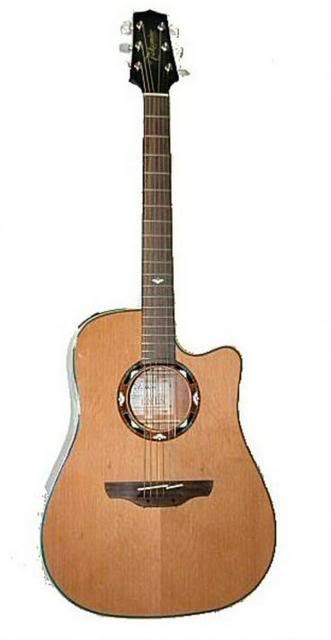 We have one newly purchased adult guitar between us, as well as a ¾ one which Hubby used as for childhood lessons.
On Friday I purchased a cheap miniature of our new one for Topsy. He just loves when Hubby pulls out the guitar and has a strum. I am OK too, but his obviously favorite rocker is his Daddy.

And because of this, getting him a guitar has kind of backfired. I got it so that they could do a father/son jam. But Topsy just gives Daddy his guitar and sits back reverently to listen to the unearthly noises Hubby produces with it. (Although the noises have vastly improved since that first lesson!)
Posted by michelle :: 11:16 pm :: 6 comments links to this post


---------------oOo---------------