Wednesday, March 21, 2007

Yes, I know; that was a cheap shot at getting y'all's attention!
I have not got a new 'bun in the oven'!

But Hubby and I have sort of got a new baby.
And that baby has finally been delivered out of an idea we have been mulling over for months now.
And this past Sunday, at last we we had our first CIA meeting!

The name is one that we inherited from the church, but the concept is new.

CIA is a kid's Bible study.
Not
a Sunday School,
not
a kid's club,
not
a youth group, but a Bible Study, where they look at a Bible passage and with the help of questions, tease it out and examine it.
So, on Sunday afternoons at 3:45 early birds got to devour a yummy icecream sundae (sundaes on Sunday, of course! Diva and I made the most delicious hot choc fudge sauce we have EVER tasted).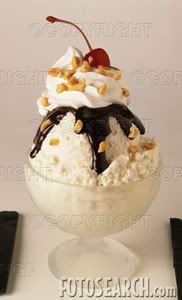 And then at 4:00, we got right into the study. We decided to start with the gospel of Mark, as it is the easiest gospel to read.
To begin with Hubby gave an overview of Mark (when it was written, who by etc) and then we read the first few verses.
We split into groups (grades 6-8 with Hubby and other helper, the rest with me) and answered 3 questions.
That was enough really, but the kids were really on board with it.
After getting prayer requests and praying in our small groups, we came back together to do announcements and to paste the study and their calendar sheets into their notebooks.
We gave each kid a CIA bag to put their Bible in to bring each week. The bag also contained: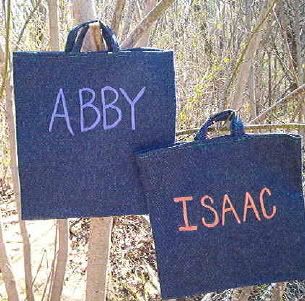 *a cool pen with the books of the Bible on it
*an A4 notebook (into whcih they paste the studies, calendar dates for CIA activities and write prayer requests
*a devotional book to use with their Bible each day
THis will be what happens 3 weeks out of every month. THen on the 4th month, we do Unknown Zone, where we might take the kids to visit someone who tells us the story of their faith (testimony) or talk about some topical issues that the kids have raised earlier. (We have a Hot Spot question box over at church that the kids can post topical or Bible questions into anonymously.)
And once every holiday we will take the kids for a CIA secret mission.
This holidays we are going to a farm for a hayride and Easter egg hunt, then coming back to have a Menu Mayhem dinner (cryptic menu where cutlery is disguised into the menu. The kids select the order their individual food comes out and may recieve their dessert first without any cutlery!LOL!) and games night.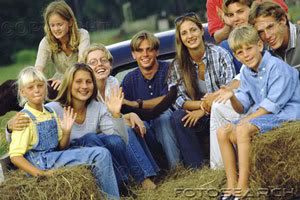 We are really excited and invigorated by the fact that the CIA is finally coming together. And the wise older Christian man who came up with the title CIA for an older kids Sunday school group he used to run, is helping to run it too.
Posted by michelle :: 12:00 pm :: 9 comments links to this post


---------------oOo---------------