Monday, March 12, 2007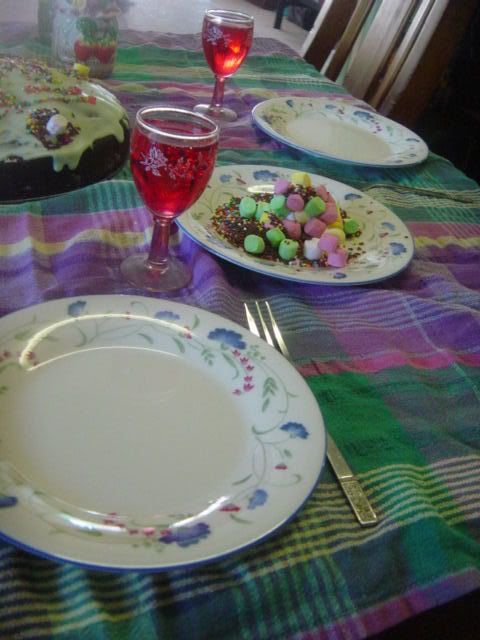 Our

Anne of Green Gables

Tea
About two weeks ago (yes that is how behind I am in being newsy) Diva and I took 'tea' together.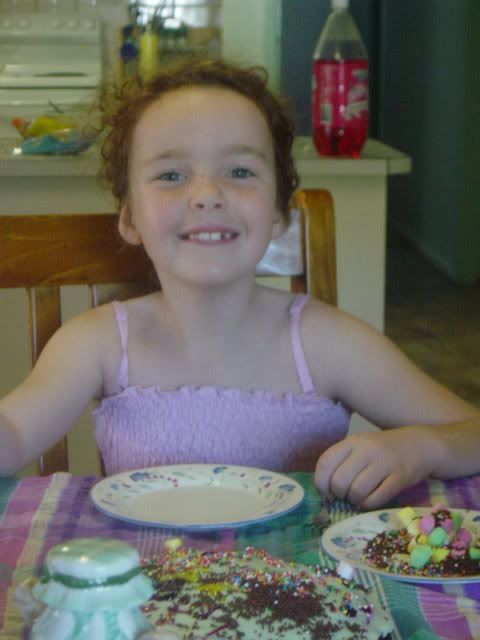 Diva has been dying to have the tea, but I made her wait till we read the chapter in the book (Anne of Green Gables) to actually do it.
It was fun setting up the table with the tea set that Diva bought from the church garage sale.
The tea cups and plates are mine but the little jug and matching bits on the table are hers, plus the little glasses.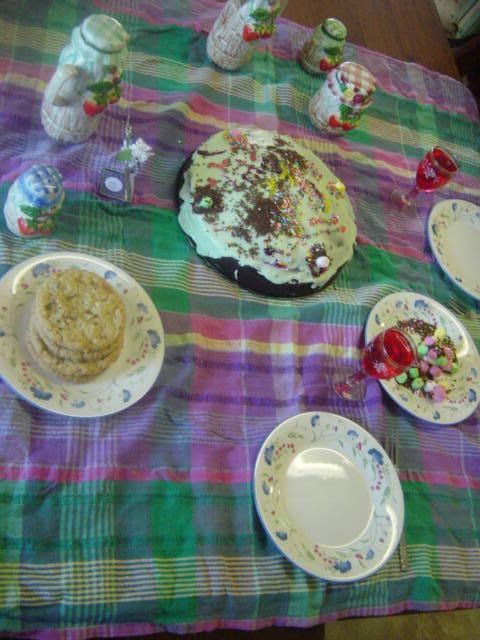 We feasted on cake and peanutbutter/ choc chip cookies.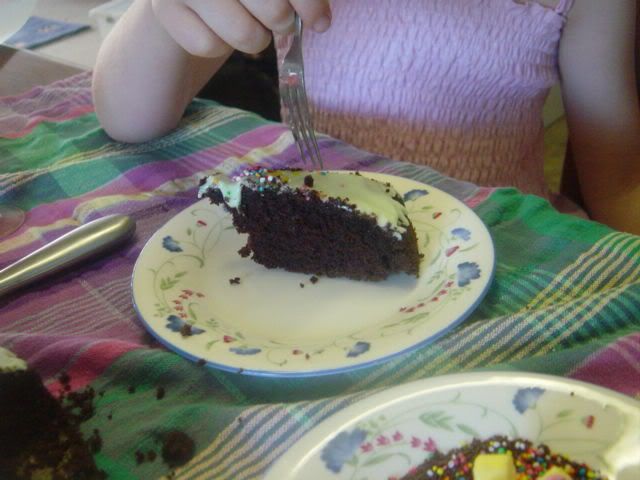 And the infamous 'red cordial'!
Like Diva's dress?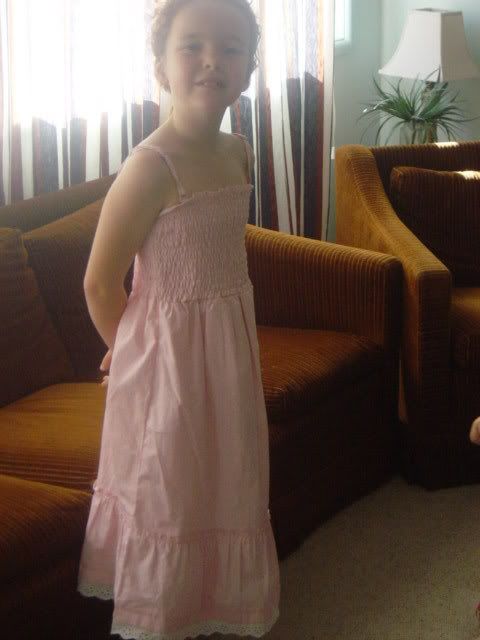 No puffed sleeves, or any sleeves, but it was reduced to $6 and to get it that length, I had to buy a 12 year old's size! Diva was really excited about it.
Of course Topsy saw the photo opportunity and pushed his way in!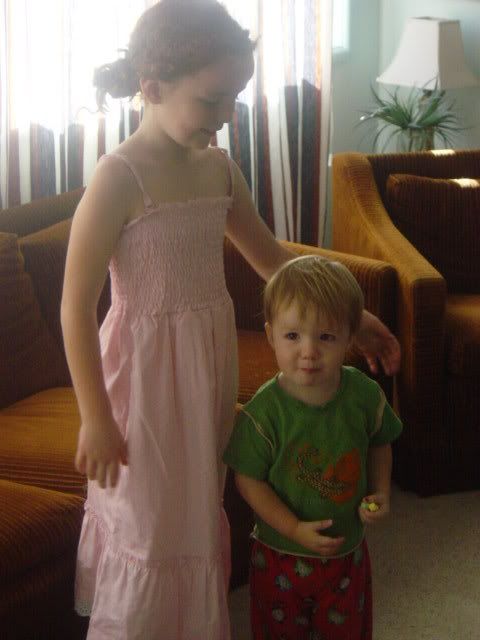 Diva made and decorated the cake. It actually said 'Anne's tea' quite clearly, before all the other decorations went on! :)
Posted by michelle :: 2:12 pm :: 10 comments links to this post


---------------oOo---------------