Wednesday, February 21, 2007
Hi all!
This week i really want to do a couple of posts at least!

Lots has been happening.

We went to Sydney last weekend and saw Nicky Cruz. Well, at least Hubby, Roly, Spindles and I went to see Nicky Cruz. Topsy and Diva had fun with Granny and Grandad.
The event was at the Sydney Olympic Stadium and at least 10,000 people were there.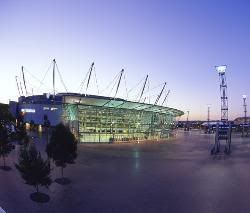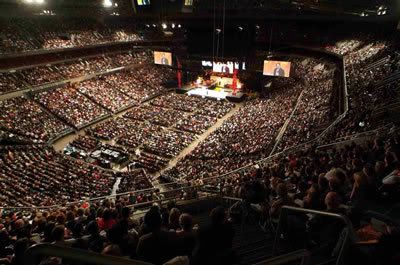 It took ages for the man of the night to actually come up. The church that put on the whole night was Victory Outreach whose focus is reaching urban communities. They specialize in drug addiction and gang members. So that was very interesting!
And then we had entertainment from the local hip hop church!!
Blingady bling, yo yo!! They had rapping, beatboxing, breakdancing! And taught us some new hip hop words. 'Off the HOOK!'
In all seriousness, it was really cool to see that God is using people from all walks of life and with lots of different backgrounds to do His work.


But the real star of the night was Nicky Cruz. He must be at least 68, but what a dynamic man! His story was so powerful.






And I have started going in to help the teacher I will be replacing for 5 weeks next term, just to get a feel for what I'll be doing. I go in every Monday and Tuesday for three hours. I have really loved it this week. It has certainly put some of my fears to rest, and the teacher is so lovely.

The down side is that I have had to say goodbye to my Topsy for those two mornings.

But my friend Funny Farm is an amazing woman! She has taken such great care of Topsy.

The first day he came back with this:



If you can't read why he got the award, it is for ' being an outstanding member of the group on his first day in Day Care. '
My son is outstanding, everyone! And he has a piece of paper to prove it! Haha!
Isn't that gorgeous?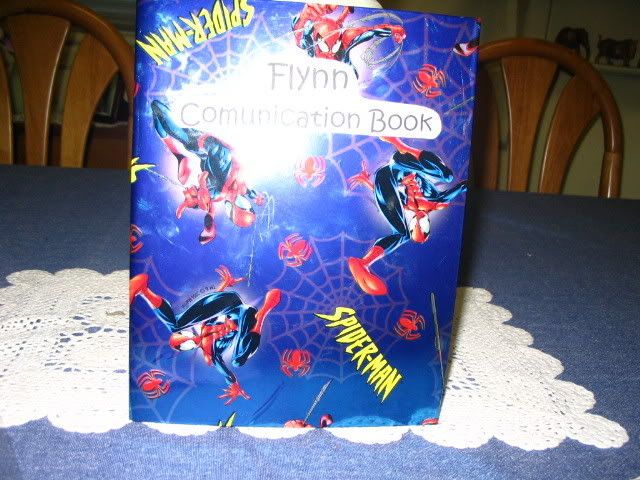 This is the book in which Funny Farm tells me what Topsy got up to, what he ate, and if when he had a nappy change (diaper change).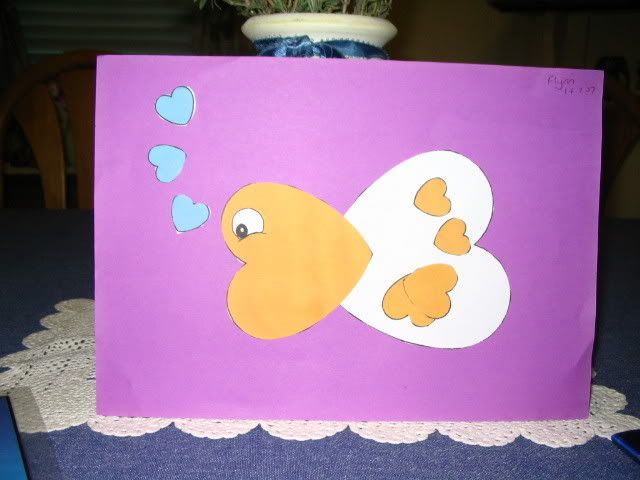 The Valentine's card he made me!

And a DVD of his day! (which I will try and post sometime soon, once I figure out how.)

Now he knows how much better some people have it and I will have to raise the bar at home!

Now Robby, you may want to look away for this next bit.

The cat was poking around and tormenting something in the backyard yesterday, so I went to rescue it. But when I saw what it was I realized that pretty soon, it would be the cat that would need rescuing.
SNAKE!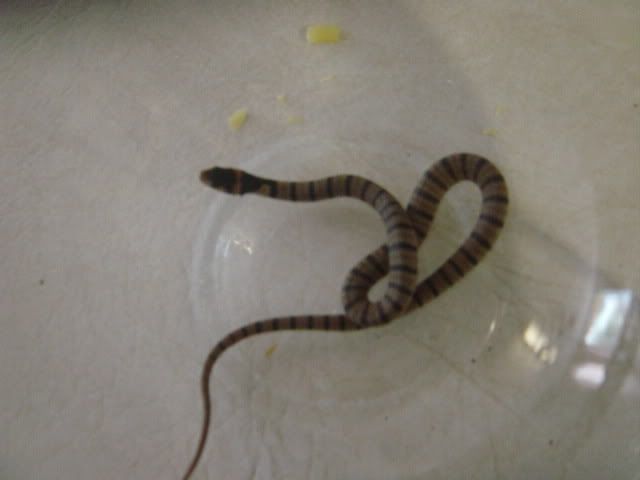 I raced in and got a pair of BBQ tongs and a bowl, shooed the stupid cat away, and grabbed the snake up.
It was only a baby, thankfully.
A baby brown snake, wwhich is the snake responsible for the most deaths in Australia.

After getting a vet to identify it, a big Snake catcher guy came by on his Harley and took it off our hands. (killing snakes is illegal here!)

PS. Remember way back when, I mentioned Spindle's tooth. Well, he needed a filling and it cost....(drumroll) $130! I don't know if that is really good, or middle of the range. But it needed to be done.
Talk soon!
Posted by michelle :: 9:37 pm :: 10 comments links to this post


---------------oOo---------------