Sunday, January 14, 2007
Summer Camp was FANTASTIC!!!
*slightly edited version in order to answer my sister's question*


Hi all! We got back yesterday. I have briefly checked everyone's blogs out (great to see how you all are!) and will comment soon.
Well, after feeling apprehensive about going to Summer Camp with a toddler and three wary children, everything went so smoothly. Thanks God!
Oh and here are a couple of pics of the beautiful Blue Mountains where the conference was. The three peaks together are the famous Three Sisters.


| View Show | Create Your Own
We arrived at lunchtime on the Saturday, and as soon as lunch was over, I started 'networking' for the kids. Roly and Spindles got out their cricket set and started a game of cricket, but Diva was huddling near me, so I began a conversation with a sweet looking girl in the sandpit, within earshot of Diva. We soon established that there were points of common interest, so I extracted myself from the conversation, gently pushed Diva in the general direction of the sandpit, and disappeared.
All the kids ended up with great buddies. The morning program that they had been apprehensive about was really well done. Spindles who had been especially worried, ended up in the same group as a lovely boy from where we were staying.
Our accomodation is the closest one to the conference centre. The couple thousand people who didn't get into our accomodation, rent houses in the town close by or camp. We loved where we were though, because their were tons of kids on site, the meals were catered and we were close to the ACTION.

*edit* The beautiful blonde girl in one of the pics below, is my dear friend Louise's older daughter, and the boy standing next to Roly and Spindles in the posed pic is her oldest. I only wish I had got a picture of her and her Hubby and their 'cute as a button' youngest daughter!


| View Show | Create Your Own

A typical day at CMS summer camp?

7:45 Breakfast
8:45 Hustle the kids down to meet the double decker buses for their program
9:00 Hubby goes to hear key note speaker, and I take Topsy to creche. It was a very sad environment for the first couple of days (what with about 75 toddlers crying!), so I stayed with Topsy, and held other weeping children while Topsy had the time of his life!


| View Show | Create Your Own
10:45 officially mission electives, which I loved last time we went, but this year, as creche closed at this 10:45, Hubby and Topsy and I all headed home to have naps. Topsy had his cot in the ensuite section of our room (more on that later!).
12:20 pick up hot offspring from the buses!
1:00 lunch
1:30-5;00 free time, in which we visited friends, hiked down to a waterfall a couple of times, and went to the local pool on several occasions.

5:30 dinner
7:30 Mission focus. This is when I would go to the dining room and watch a live feed from the conference centre while Hubby read in our room as Topsy slept. The other kids would watch a movie with the rest of the kids.

9:00 supper (late night snack) in the dining room
9:30 Missionaries share about their lives. One of these was always held at the place we stayed at, so I went to a couple of them.

Highlights:
* catching up with 'best buddy' Louise, who has been a faithful and dear friend for years now and her family. All our kids really enjoyed catching up with each other too!
* Seeing the kids grow as they learned to get to know other kids. Also seeing them thinking hard about the important stuff. Though Roly said late in the week "I'll be glad to get home, so I can rest my mind for a bit!'
*meeting amazing people from all around our State, so keen to hear what god is doing throughout the world.
*watching Diva and her little friend Zoe develop the most special friendship. They even share a lot of the same mannerisms. Like they are long lost twins or something!
-
Get Your Own
Irritations
*it was often difficult to have good conversations when Tospy was on the go ALL THE TIME! Two years ago when we were last at Summer School, I could just sit back and chat for ages. i missed that.
*mealtimes were trying as Topsy was able to very easily get out of his highchair. And he never wanted to sit in the chair for some reason. Thankfully, about halfway through the week, i remembered that I had brought his booster chair from home. Once he is in that, he is there till I decide. Mealtimes became a pleasure after that.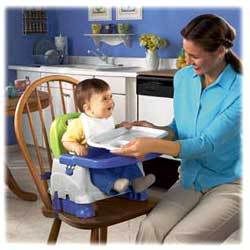 * Our room was right next to the grassy patch where the kids played cricket. And the cricket ball thudded hundreds of times against our wall. Now that did not grate on my nerves unless my baby was napping, and I was attempting to get some much needed rest.
'Doh!' moment
I said earlier that we housed Topsy's cot in the ensuite part of our room. To be precise, most of his cot fitted into the shower recess, which was great, because then we could read and talk quietly in our room without disturbing Topsy's sleeping patterns.
One night however, Topsy took ages to go to sleep. He wasn't crying, just making surprised noises. I just left him be, as he wasn't distressed, and eventually the noises stilled.
Just before we turned out our light, I went in to cover Tospy with his blanket, and got a shock.
His entire bedding was SOPPING! And the poor little mite was curled up tight into the only dry corner of his cot! *AGAHST!!*
So of course I made a mental 'note to self'- when putting Topsy to bed, make sure the shower head is down!!!!
Talk Soon!
Posted by michelle :: 1:42 pm :: 8 comments links to this post


---------------oOo---------------