Tuesday, January 23, 2007
This Mama has been doing a lot of work towards filling out a job application form without ACTUALLY filling out the form itself! I don't want to make any mistakes, so it needs to be re written! Plus once I send the form in, I will need to go to an interview. EEks!!!
You see, girlsies, I have not been in the work force for 12 years. Doesn't that sound like forever when you say it aloud?
Oh my! I have not sat for an interview for ages. I am sure I won't even remember my middle name when it comes down to it.
And today didn't help. I had to go to the kids school (where I am hoping to get work) to their preloved uniform shop where a $70 dress can be purchased for $5 and it still looks like new! Gotta love that huh?
Anyways, I was at the shop, and I saw all the teachers and all the new teachers going into a classroom for their orientation. They were dressed in T-shirts and shorts, but they all looked so confident and relaxed and TEACHERY!! The opposite of me.
I mentally backed out of the whole process then.
Maybe in a couple of years, I thought, turning to go home.
'Mama Chameleon, Mama Chameleon!' (LOL!) I heard a voice calling out.
I turned to see the primary school principal striding towards me. That woman is phenomenal. She has PRESENCE and her voice commands ATTENTION.
What did she want?
Well, she said she'd heard that I had asked for a casual teaching application form, and she wanted to know if I had finished filling it out.
I said I was getting there (well I sort of am!), but that I was a little tentative, having not taught for 12 years.
She brushed all that aside and said that she really hoped I would get the process started quickly; that she really didn't think that there would be any problems, and that she had something I may be interested in. I followed her into her office.
What she wants me to be ready for is a 5 week block in Term 2 that will be perfect for the tentative teacher.
5 weeks, working four mornings a week from 9:30 -12 :15, teaching the same class Numeracy and Literacy only.
So only once class and only two subjects. And out of those 3 hours I would be gone, Topsy is asleep for 2 of them.
What do you think about that?
So this afternoon, I spent a couple of hours filling in my application for practice, and Hubby who is away at a conference this week is calling tonight to listen to my answers and approve them. (he says I always under-sell myself, so he wants to make sure my answers are positive!)
I really feel like the principal calling me over this morning was Divine Intervention, because I was going to give up. Even though it is not a done deal, it sounds positive. something to strive for. I will keep you all posted.
In other new, Diva's bee-stung arm is still sulking occasionally. Here is the set of hives it came out with yesterday only in the area affected by the sting. It did the same thing tonight.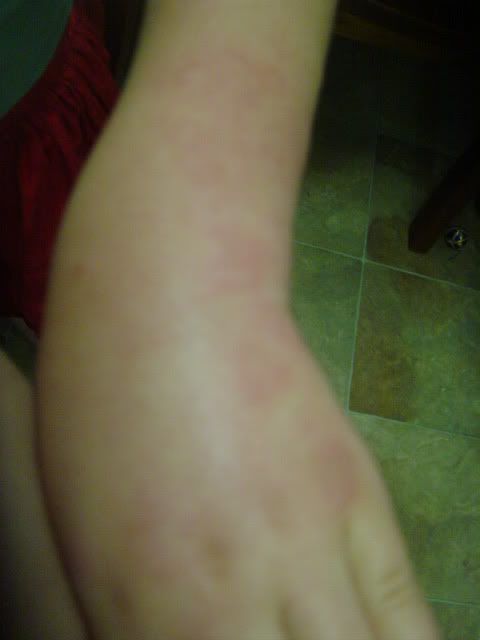 *Our good friends took us out for breakfast to celebrate on of their boy's birthdays. Her Hubby is away too, so it was two mamas and 7 kids. Such fun! I felt guilty she was paying but not guilty enough not to enjoy my cooked breakfast!
*Roly has two totally wax-blocked ears, plus an ear infection from swimming. Watch this space for some amazing ear wax pics, after he gets it all syringed out! LOL!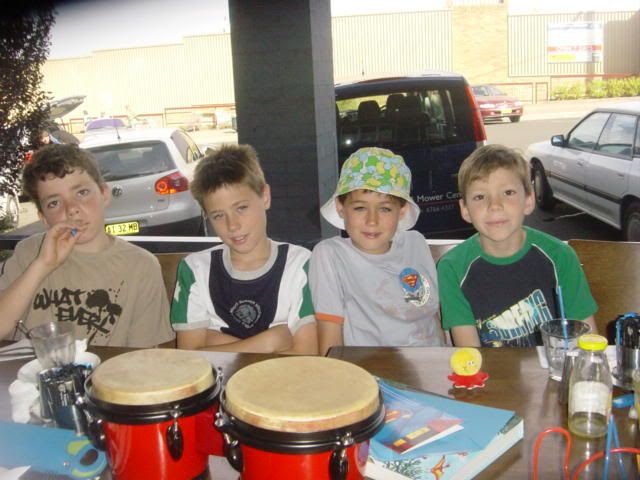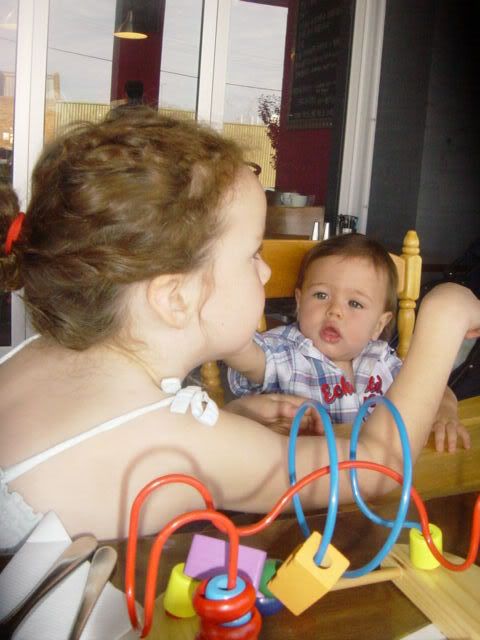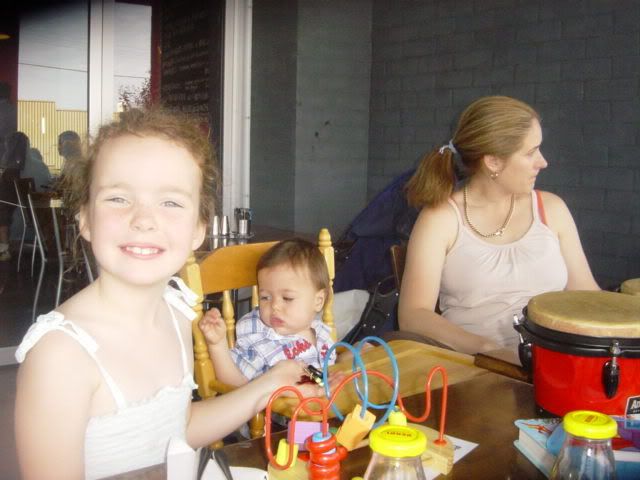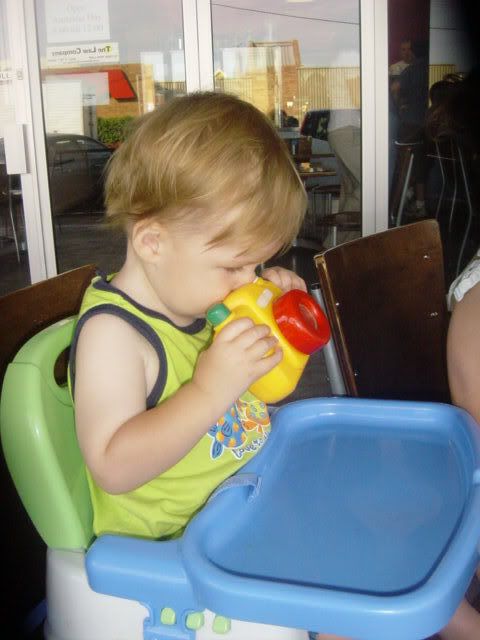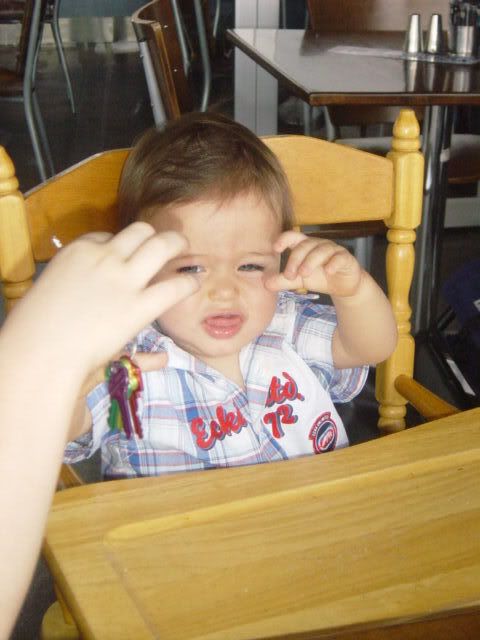 *Spindles is having trouble sleeping at night. Arrrgh!
*Topsy blows kisses and is giving amazing hugs and kisses now. He also tries to say everything we say. I will have to capture it on film.
Posted by michelle :: 8:42 pm :: 10 comments links to this post


---------------oOo---------------