Tuesday, January 16, 2007
Ch..ch..ch..ch changes! and Bravery!
*Edited!*

Remember how I really wanted to find something to do from home?
Well, Hubby has really been encouraging me to instead see if I could get 1 day a week casual teaching this year, as it will give me practise and confidence in the area I have trained in, and the pay is sooo much better than doing online surveys!
*edit* (this is the same as being what you guys in the States call a substitute teacher. I would go into a primary classroom where the teacher is absent and do a day's teaching)
So I have decided to jump in boots and all, and at least try to see where applying takes me!
I guess the worst they (they being the schools and the government! Eeeks!) could do is say 'no, you need more training.'
You see, I have not done any real teaching ever! I have my degree, but I have never taught in a classroom of my own, having started a family so quickly after finishing uni.
I HAVE taught road safety lessons in all the primary schools in our country's capital city for a period of 1 and a half years, and have 3 casual days under my belt from three years ago. not a whole lot to go on, I know!.

I have two options open to me.
1. Apply with the NSW gov and start from scratch (seeing as I have not taught in over 4 years). That means I need to be supervised for 200 days. The plus of this is that with all the school, i will probably get more chances to work on the one day a week that I choose.
2. Try to get casual work through our kid's private school. I have already got the ball rolling in this area. The plus here is that I know a lot of folks and know that i will be taken care of, but I may not get so many days as I could in the public schools.

So I am a little stressed. One day as a casual teacher, I was confronted by a student like this: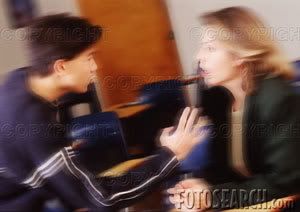 I am also worried that the classrooms I teach may end up like this: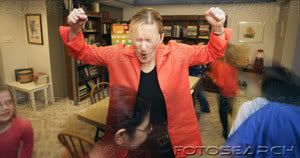 Or this: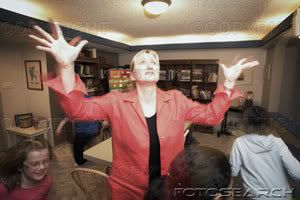 But I am desperately hoping that I will soon remember how to get the students doing this: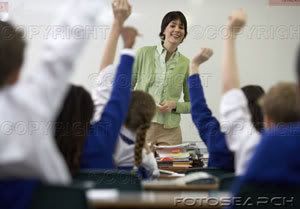 The thought, of getting all up to scratch with the new curriculums and getting ready to be interviewed by a panel of people (at the kid's school) is VERY daunting.

The thought of leaving my sweet little boy is also probably foremost on my mind. Thinking about that has caused me to just about go grey, I think.
But the thing is, God knows and He is in control. Since yesterday *grin*, I am approaching it like this:
If I get knocked back, well, then the time is not right, and I will keep doing volunteer work with the kid's ministry here at church and try and brush up on my teaching knowledge and skills till I feel ready to go again.
If I get a good interview and get approved to teach casually, then I feel at peace knowing that God will give me the strength and courage to get back in a classroom!
And my dear friend Funny Farm runs the world's best family daycare in her own home, so I can get Hubby to drop Topsy there after his morning nap. Funny Farm is fantastic and has so many amazing crafty ideas and such energy, I know Topsy will lovehis time there!
So, this year may be full of changes for me, and of course my little family.
Crops

: Here is a pic of the first fruits of our labour. Two delicious looking cucumbers. They were yummy tasting too!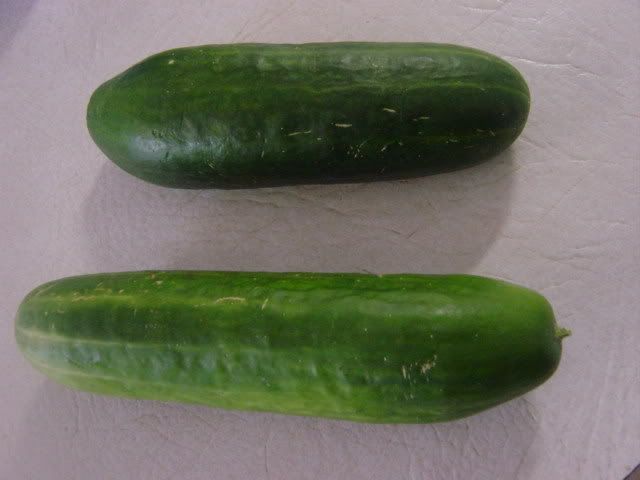 Posted by michelle :: 3:38 pm :: 11 comments links to this post


---------------oOo---------------