Wednesday, December 27, 2006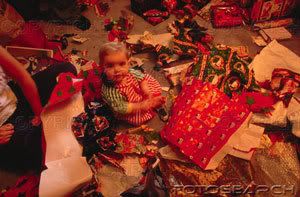 Well how was everyone's Christmas?
Here is the lowdown of what transpired at our house
6:15 Spindles and Diva woke us, but they had to wait about 15 more minutes before I let them wake the othes. I will not wake Topsy next time. He immediately sat up smiling, all cuteness and pie, but he needed to head back to bed about an hour later. And because he is used to having a nearly half hour snuggle in bed with Mummy as soon as he wakes up, he wasn't interested in tearing up Christmas paper until he had a cuddle in bed and a bit of time to become alert.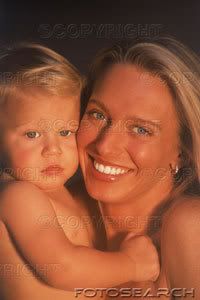 Roly declared it to be the Christmas ever (loot-wise!) They had about an hour to look at their things before they had to start getting ready for church.


8:00 I popped a coffee cake in the oven just before we went to the early service next door. I usually make sticky buns for Christmas, but the bread maker is on strike, so Coffee cake it was.
9:15 After church, the kids pottered, Hubby went over to the next town to conduct another service, and I started making a pasta salad, and 3 bannoffee pies.

12:00-3:30 We had Chrstmas lunch with my Mom's dozen siblings and their families in a town about an hour away. Topsy was a terribly winger all the way there and all the way back!
We had a delicious feast of cold roasted lamb, pork and ham with a salad buffet.
Then we had nearly 10 desserts from which to sample, whilst catching on a bit of the family news.
Usually we all sit outside in my Uncle's back yard, under a big tent thing. and because it is so stinking hot in December, we drizzle water over the tent and end up having a big water fight.
But this year it was rather cool, and it rained sporadically.
The annual cricket game was played, but the water fight never eventuated.
3:30 Late afternoon when we got home we played with our 'toys' and munched on leftovers for dinner.
A very satisfying day all up!
I can't wait to hear how you all celebrated Christmas.

As for our pre Christmas highlights.... well it is all a bit of a blur now, but I do remember that last Friday night we had our own family Christmas dinner, just the six of us. For a couple of weeks we had been stockpiling bottles of apple and grape cider (the non alcoholic kind).
We had:
Glazed ham
Roast Turkey roll
Garlic Roasted potato and Sweet potato
Buttered carrots and beans
Peas
Cauliflour and broccoli in Cheese sauce
Yorkshire puddings
Gravy
Sticky Date pudding for dessert (this was requested by the kids and I was flattered since I too had thought that the one I made a couple of weeks ago was to die for. Flattered, that is, until Diva added "Yes can you please make it like the first one you made, not like the second one!' The 'first one' she was talking about was a bought Sara Lee that I had overcooked in the oven about four weeks back. Grr.!)



It was a gorgeously yummy dinner, despite having a bought dessert! :)
We had aalso planned to go into town, meet up with my cousin and her hubby and their kids at their house. They live in the epicentre of Christmas light central, so we were going to stroll around together. Well the day we chose was totally stormy with torrential rain. We still went out, and ended up driving around, with our windows down, fellas in one car, girls in the other. It was still fun, but the kids were dissapointed that none of the Santa Clauses were brave enough to stand out in the rain and hand out lollies!
and today, the day after Boxing Day, it has been a whirlwind of activity. Hubby and I agree that it must be a pre New yea's Eve 'spring clean' of sorts.
Hubby has totally changed the office around, furniture and all. i have gone through half of the clothes cupboards to chuck out donation stuff and sort out the rest. I have cleaned out the pantry and other kitchen cupboards. Diva washed walls, Roly scrubbed out the bath tub, shower and bathroom sink. And the boys cleaned off most of the junk on their desks in their room (doesn't sound like a lot, but that was a huge feat, believe me!) and cleaned up their bookshelves.
We all feel very accomplished. Topsy walked around the whole time, 'helping'.
Ok, all from me. Talk soon!

Posted by michelle :: 11:37 am :: 5 comments links to this post


---------------oOo---------------