Sunday, December 31, 2006
I meant to show you this pic ages ago.
What do you think it is, or what has happened to it?
OK, it WAS a potato, but it was used by a boy wielding a potato gun (or spud gun as we call it in Oz). Spindles got the potato gun for his birthday and it has proved VERY popular! Thanks Aunty Fiona, Uncle Phil and Reuben!
Also yesterday Diva was using some paints, and then youngest brother woke up and decided to do some painting too. There techniques were somewhat dissimilar!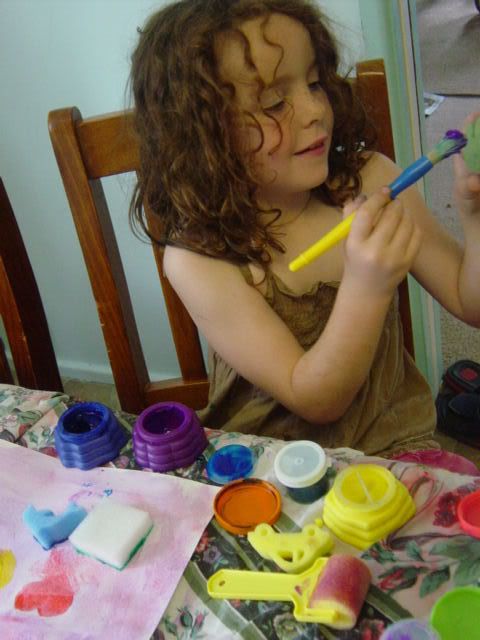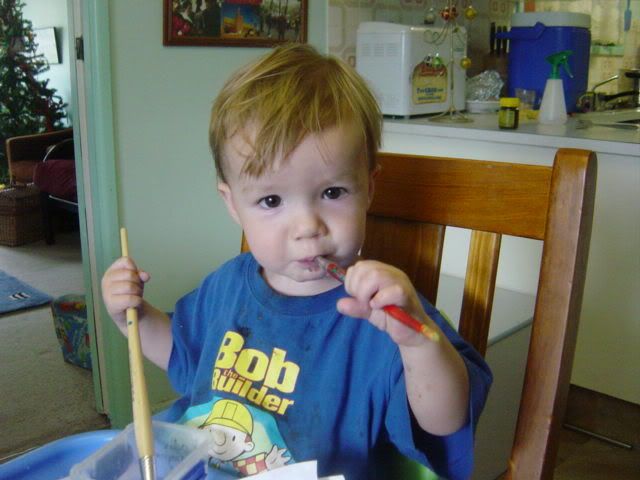 Photo Sharing - Upload Video - Video Sharing - Share Photos
Now I wanted to get you guy's input here. I will probably never work full time as helping Hubby in the parish is quite time consuming and very rewarding, But...
Well, the BUT is that it would be nice to have some money to put aside to save up for a house (not that we need one yet, but for our future when we do not need to live in a church manse!) I don't want to do casual teaching until Tospy is at least in preschool, but I would like to do something at home that I could potter about with, a couple of evening a week. Any ideas? I have looked a little at online surveys, and read about how to avoid the scammers. The idea of surveys is not rivetting, but if it isn't a scam, I would do it. Any feedback on the survey idea, or any other ideas, girls? I await your wisdom!
Posted by michelle :: 10:41 am :: 5 comments links to this post


---------------oOo---------------