Friday, December 01, 2006

I have been under the weather for the last couple of days, and so has Topsy, hence no blogging. But yesterday even though I languished on the couch all morning, I found my second wind about an hour before the kids came home, and decided in a moment of sheer madness, to try to make some funnel cakes (like MamaMentor made!)
I thought that rather than heat the oil in a saucepan, I would use my deepfryer, so I could easily know the oil's temperature. So I made up the batter, which was far too thick to even emerge out the funnel. After I got THAT issue sorted out, the frying began. Then I soon realized that my deep fryer was not ideal. The batter kept sticking to the frying basket which is more like a sieve, rather than a flat surface. The same batter also escaped through the basket's holes, and then when I tried to get the cakes out, the cakes would break as I pried them off the basket.
Aargghh! Why is nothing ever straightforward for moi? At least the dratted cakes were consumed and enjoyed, especially by Spindles and Hubby.

So here is what they looked like:

One of the better ones.




What most of them looked like.
Cinnamon sugared: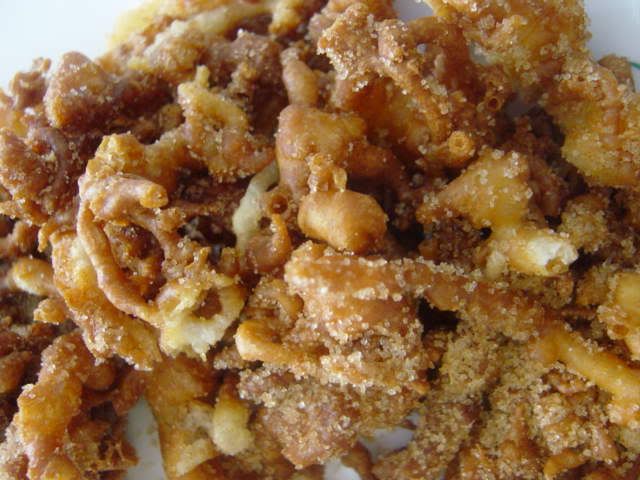 Then, in this morning's regular rush to get ready for school (only 5 more days of school left!!) I nearly let my son go to school like this: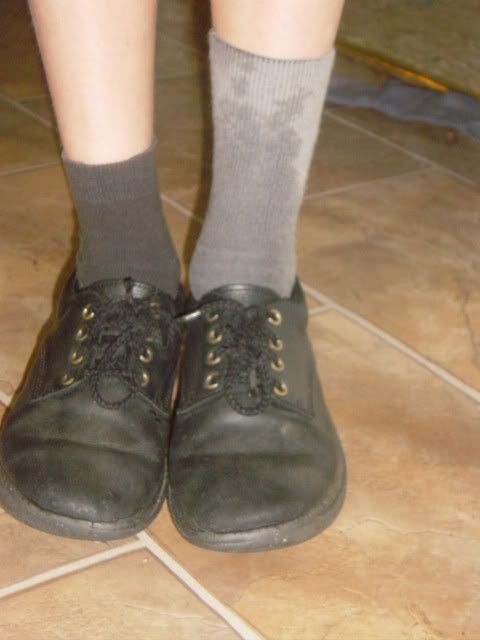 What was he thinking?

And for those who have video capability, here is the sport that my boys were crazy about for a couple of days.





Photo Sharing - Upload Video - Video Sharing - Share Photos
Photo Sharing - Upload Video - Video Sharing - Share Photos
Photo Sharing - Upload Video - Video Sharing - Share Photos
Posted by michelle :: 1:12 pm :: 3 comments links to this post


---------------oOo---------------