Wednesday, November 22, 2006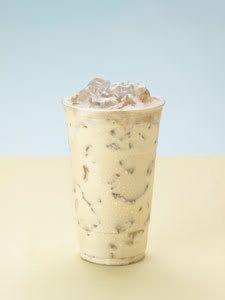 Yes my friends, the hot days are here again, for our part of the world at least. Yesterday my parents endured 41 degree heat (105.8 F!) and we were not far behind. Methinks the gentle spring is nearly over.
Monday I went to a friend's place (Inken) to see how to put together my gingerbread house. She has already done hers and we will be doing ours on the weekend, and I need all the help I can get. Roly was home sick, so when Topsy fell asleep, I went over alone (do no be alarmed. Hubby was in the home office, and I only went across the road.)
Anyways Inken had made an absolutely stellar cheesecake. Just looking at it bloated me. And she made us the most refreshing iced coffees. Mmmmm good. Our other friend was a little late, and we got to chatting, and my but by the time Roly phoned to let me know that Topsy had awakened, an hour and a half had flown by, and no gingerbread demo in sight!! LOL! So this weekend I am up the creek without a paddle. I will have to photograph the results as they are sure to be funny. It was a fun catch up though.
This afternoon was the Kid's Club Christmas party. A little early I know, but we have to be sneaky, 'cause otherwise we have about 20 ringins turn up on the last day of term expecting a Christmas book. This way the faithful attenders are rewarded.
We played Christmas Bingo (read the Christmas story and they crossed off illustrations on their Bingo sheets) pin the hat on the wise man, shepherd's beard relay (moisturizer on their faces and they had to dip their faces in a bowl of cotton wool and run back), Christmas card toss, and a balloon stomp.
Pretty good fun. They were so excited by their Christian books too.
Now for your entertainment here is one video of Topsy jumping on the trampoline. He loves the trampoline.
Photo Sharing - Upload Video - Video Sharing - Share Photos
Now this video captures the tail end of something I just thought was adorable. He was all on his own outside, just before bed, and I came out to get him, and I heard him chuckling away. Well, he was playing with Lucy the dog, or so I thought. when i edged closer, I saw that he actually had hold of a piece of bread he had prised out of the chicken pen, and he was nibbling it, and then pulling bits of it off to give to Lucy. So this is the end of that encounter. Yes I think they may have swapped spit somewhere along the way (gross!), but I am thinking of it as an immunization! Oh and watch for me asking him to say some words for you guys!
Photo Sharing - Upload Video - Video Sharing - Share Photos
Ok well, over and out for this tired Mama! Have a great day. Talk soon. Oh and happy Thanksgiving all! I might post on my thankful stuff tommorrow.
Posted by michelle :: 7:52 pm :: 5 comments links to this post


---------------oOo---------------