Sunday, October 29, 2006
Quick Pics! Attempt # 343
Later on when I put on a CD called
Lovely Jubbly
, (double click on the link, and then double click on the 'Try it Now' link to hear small samples of the songs. Topsy's favorite song is 5, followed by 7. ) Anyways, Topsy heard his favorite song and came running in to hold onto our hands for the 'jump around together while holding hands' dance!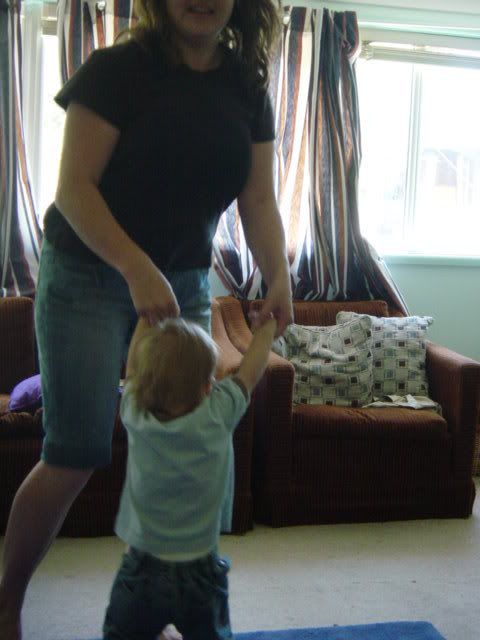 Then a helicopter landed on our football field with a couple of players from my Mom's favorite football team. Quite a big deal here.
I am still not sure why they came, but anywys, it was fun!
Create Your Own!



This afternoon, Spindles had excitedly walked us through a craft he really loved at school this week. You know the one: Color a piece of paper thoroughly with all colors of crayons. Paint the whole thing with black paint, then before it dries, use the wrong end of the paintbrush to write a note on the paper. It looks so pretty!




Guess what! We ate green bean casserole for dinner tonight, and it was yummy delicious! Hubby and I loved it! That was your recipe, AZ Daisy. Thanks for sharing. I will have to experiment with one of MamaMentor's tried and true recipes next! *rubs hands together in anticipation*

---------------oOo---------------