Tuesday, September 26, 2006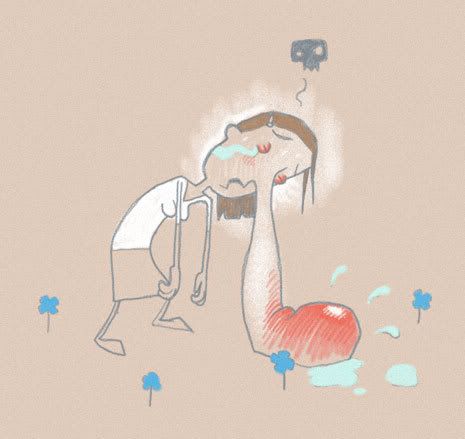 Picture this- Your head is full to bursting with mucus, your nose feels though it has been fastened on too tightly, and the mucus appears to be attempting to secape through your ears. and it hurts! That was little old me yesterday.
And meanwhile poor Roly's temp climbed to a perilous peak of 40.5C (105F to the Americans!) and I was beside myself, wondering what to do. Well today we both went to the Humming Doctor (today's tunes were River of Dreams and Always Wear a Yellow Raincoat When Your'e Outside in the Rain !!!) who said I just have a bad case of allergies which is affecting my sinus. The Beconaise spray has made a certain improvement, in that I am off the couch. I am still ready to gouge out both itching eyes, and a bit headachey.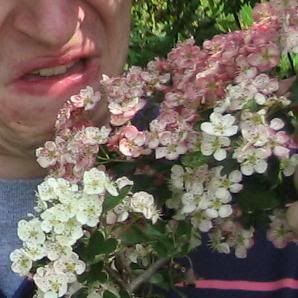 As I said previously, yesterday was Hubby's birthday. We spoiled him rotten and he was exceedingly grateful. Then last night a lovely babysitter showed up so we could go out for our first night outing together since Topsy has been around.
We were tossing up whether to go until the last minute, with a nearly delirious Roly, and a croupy but improving Diva. To add to the indecision, Hubby had been queasy all day, and my head was chock full of unblown boogers, but.... we did it!
Hubby ended up choosing
SSS BBQ Barn
which was nice, but nothing to write home about. He had a big rump, and as I already have a sizeable rump that goes everywhere with me, I decided to have something different, and ventured to try the 'Best of Both Worlds' which was the steak and ribs.
The meat was lovely, but you Southerners would have wept at how they botched the Oven Roasted Sweetpotato with butter and cinnamon sugar that I had as my side dish. I was expecting an almost crunchy caramellized taste, but I think they boiled the thing, with the skin on, cut it in half and 'voila', that was it!! : ( Great service though. Here is just about exactly what my meal looked like! No I did not take the pic, but someone else obviously has, and I found it. Ha!



Our final verdict was that
The steak place
we have gone to before is tons better.
The best thing was that it was good adult chat time for the both of us, and we were glad to have done it! I am very aware that this time last year in the very same holidays was when I began to come apart at the seams, and ended up on the post natal meds as a result. It is really our first holiday away since then, so we are being wise in planning to balance relax time with outings and doing stuff.
Oh and I had Spindles dig up the 'grave' a few moments ago, and in breaking news, this is what Diva tipped had us bury the other night: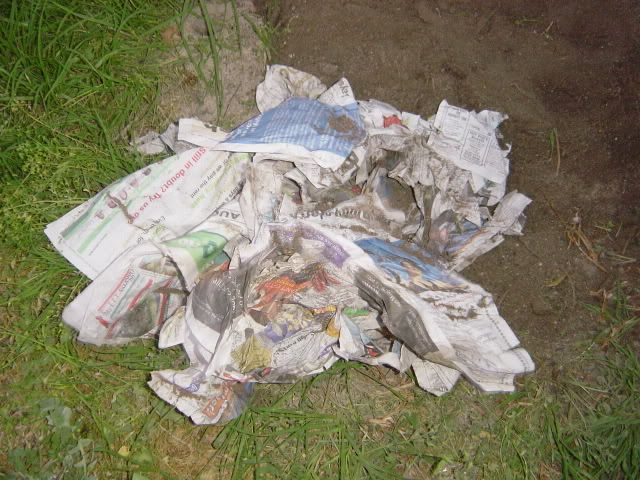 I think she must have been blind with grief! Though in her defense, she brought them over in this box and simply tipped the contents out without looking. It WAS dark!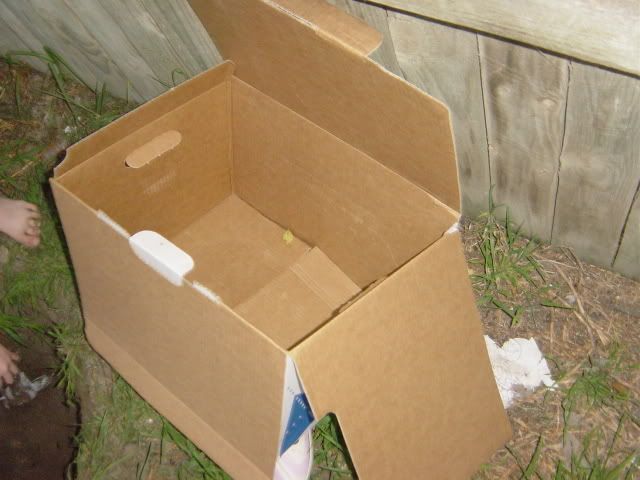 Since I put Topsy in the plasic tub of water the other day, he just adores that tub, even though it is now empty. It is his favorite new place to sit and watch the world go by.
And here is our little church family baby. Every one in our church family pitches in and helps out with our kids if Hubby and I are running around like headless chooks on Sunday evenings. I ducked home (next door) to stir the hot chocolate for a few minutes, and when I came back this is where I found Topsy!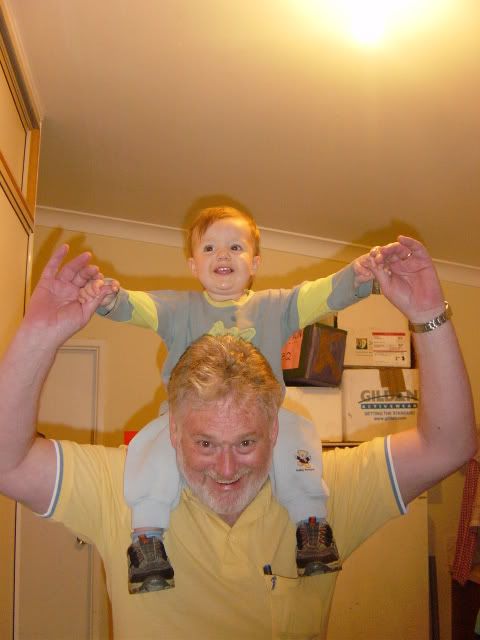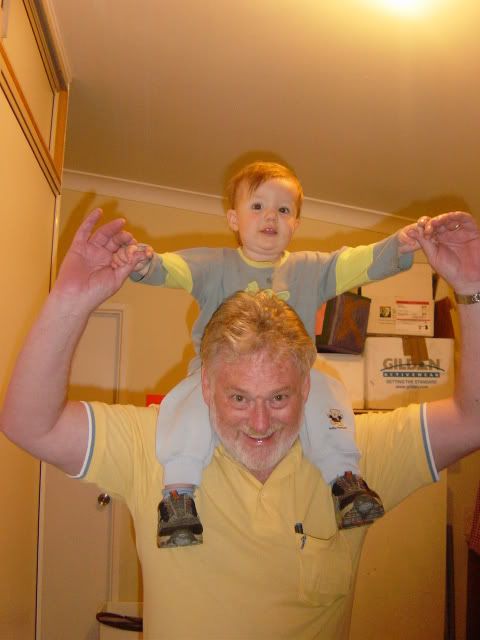 Posted by michelle :: 4:45 pm :: 12 comments links to this post


---------------oOo---------------