Saturday, September 16, 2006
The tie dye shirts are all waiting to be rinsed and the effects seen. The party girls will receive them on Monday afternoon.
Basically all I had really planned, was the tie dye craft, a candy hunt and a table of craft material.
So last night the panic set in, as I wondered if that was enough to keep a party afloat.
No, I realized, it wasn't!
So I Googled 'simple'+'paper craft'.
The Flip Book idea I found was a definite hit with all the kids, and with us parents as well, for we pored over their books when the kiddies were playing outside.

And though we ran out of time to do it, I also loved the butterly card idea. Sorry to bore those who are advanced crafters, but below is an illustrated set of instructions for them.

1. Trace half a butterfly on a folded side of card paper. Put another folded card of the same size inside the first card.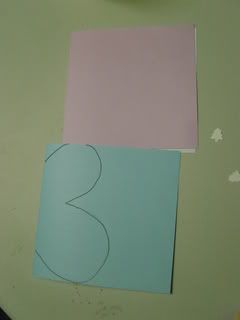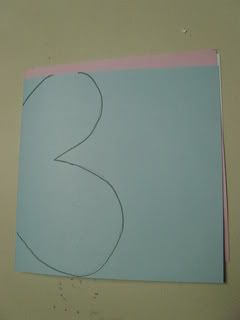 3. Draw a smaller outline of a butterfly inside the large outline.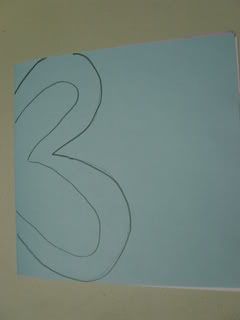 4. Cut along the larger outline, making sure that the second card inside is being cut out also!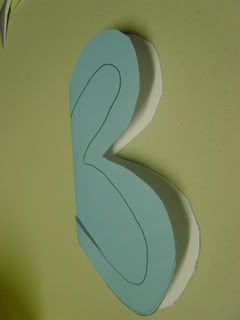 5. Take the inner card out now and set it aside.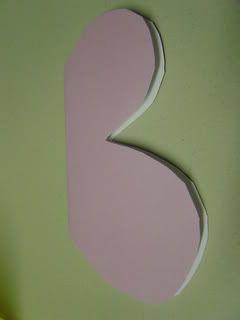 6. Now cut along the second smaller outline.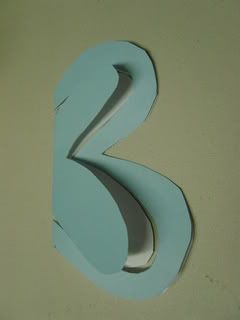 7. The outer card should now be in two pieces, like so.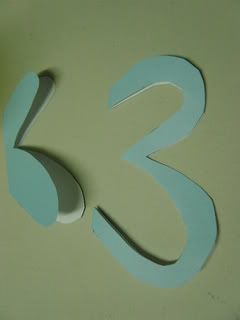 8. Using a hole punch, put holes around the outlines of both pieces.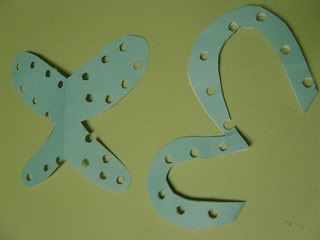 9. Glue the butterfly shaped piece to the white inside of the second card.


10. Glue the butterly outline to the outside of the second card.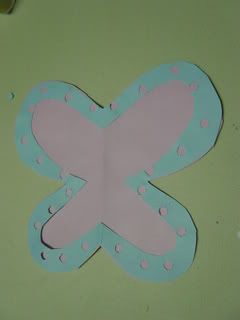 11. Voila!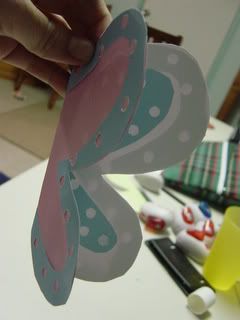 This is the one Diva made. Cute and easy, huh?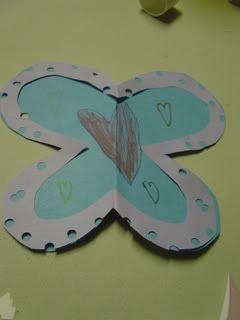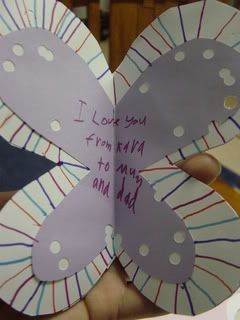 Ok... Wake up!!!!!
I am nearly done, so swallow that yawn! :)

Diva decorated her own cake. In case it is hard to tell, it is a picutre of a flower in grass, with a Spindle's-created sunset overhead because the gel set included no blue for sky!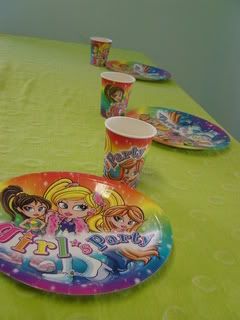 I have not included pics of the party gals, seeing as I didn't chck with their parents first.
Tonight I am having a big rest! No more parties till December! *Contented sigh.*
Posted by michelle :: 7:20 pm :: 4 comments links to this post


---------------oOo---------------