Monday, September 04, 2006
The Morning After The Weekend That Was
Hi all! I hope everyone had a good weekend!
Ours was busy.
Some things I do, not so much 'cause they are fun at the time, (for me that is) but because of the memories they will create. Do you do that?
Roly's party would definitely fit that category.
It was fun, it was fast paced and Roly will have some great memories.

I was very touched by the effort Roly's best friend, R, made in regards to the 'gross' theme of the party. He is an extrememly fussy eater (which means he generally goes hungry at our place! LOL!)
One party game required kids to transfer gross food from one plate to another, across the yard,(a hodgepodge of cooked oysters, tinned peaches and cold boiled pieces of potato all mixed together) using only their mouths. And R was determined to do it, despite being grossed out. He disappeared just before the game and when he returned , he had white stuff all around his mouth.
Why????
He had covered his tongue in toothpaste to dull the taste of the gross food so he could play! And play he did with gusto. One man down and his team still won. Isn't that adorable. What a trooper!

Earlier, as the kids showed up, they assembled their own pizzas, and then after several gross games, while Hubby took them across to the soccer field to play with a frisbee, I baked the pizzas.

Surprisingly, the highlight of the party was something I only planned to do for the three sleepover kids and our family. As it grew dark, I lit our mozzie lamps and the fire bowl.
Then because all the boys were so fascinated with them, I brought out the ingredients to make S'mores.
S'mores are not done here, so the novelty factor of that combined with getting close to fire, made for an extrememly popular activity.
They were not nearly as good as real S'mores, as we do not have anything like real thin Hershey chocolate and we don't get Graham Crackers here! :(
So I substituted wheat biscuits and Cadbury chocolate mousse chocolate because their centres are soft and melt easily. None of the kids (oh, maybe one has) have tasted a real S'more, so no one was disappointed.
The sleepover went well. A bit riotous, perhaps, and we all got a lot less sleep than normal, but it, too, was making memories for Roly. Dragon Big Mama only appeared twice, so that is not too bad.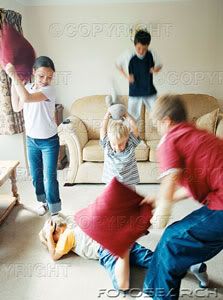 Want to know something kind of funny? I think I mentioned last week, that this is not party year for our kids. But because of some new friendships Roly is forming at school, I held the party to encourage those friendships along. ( which means each of the kids gets a party now, so there are no favorites!!)

Well, one of the boy's parents never replied and he did not show up!

And the other boy's parents never replied, but the boy himself told me and Roly both, that he was coming and he kept asking about the gross games when he saw me, and pestered Roly to phone him to tell him more about the party.
Then, he never showed up either.
I was baffled, but I thought "Oh well, something must have come up.'

Yesterday, after all the sleepover kids had gone and we had just had lunch, the phone rang and a little voice said:" Hello Mrs T, this is H. Is the party on at 3:00 or 3:30?"

He had read the date wrong: Sept 3, not Sept 2!

The poor kid was really down about it, his Mom told me later. So we sent his 'Barf Bag along with Roly to school today.
So neither of the two new friends came.
Ha! Joke's on me!!



Preparation

- I learned a lesson again this weekend. I am always learning lessons. You'd think I'd know it all by now having learned many things the hard way, but apparantly NOT!
The latest lesson?
Here it is: No matter how well I prepare my Sunday School lesson and activites, if I don't think on it and pray about it, the hour I have with the kids can be pretty ineffective.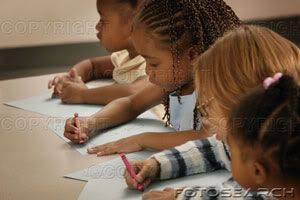 I certainly can't blame the party for my lack of Sunday School prep.
I had all week.
Nope, I was lazy and actually focussed more on the time fillers, (you know, the worksheets and crafts) than on the lesson content itself and on getting across what the particular story says for us today.
That was my downfall.
Afterwards I felt like I had really let the kids down.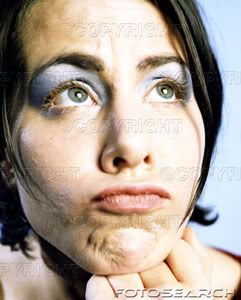 It is good incentive though for me to pull my socks up and be very ready, both for Kid's Club on Wednesday and then Sunday School on Sunday.
How hard is it really
1) to set aside time to read the Bible passages behind the stories so I am getting the message of what the lesson is trying to teach, and
2)to pray for the kids that come, that God will work in their hearts and challenge them through the lessons.

I mean, for goodness sake, it is only 2 hours worth of my week that I am preparing for! :) Some of you gals work full time, and run a household!
Superwomen, you lot are!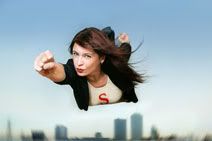 Talk soon!
Posted by michelle :: 11:53 am :: 8 comments links to this post


---------------oOo---------------