Thursday, September 14, 2006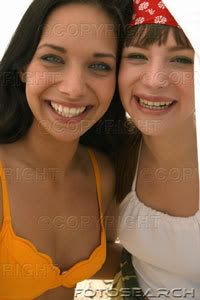 Several of my friends are fanatic houseprouds. Everything has its place, nothing is out of place.
Immediately I finish having a cuppa at a houseproud's home, I go back to mine and feverishly clean while I am still inspired.

One such friend's (in houseproud ranking, she would be in the top two!) son is very close to Spindles and Roly. And for me, knowing that anyone who lives in her spotless home is coming to my home gives me the jitters (example: Roly's party several days back ).
Anyhow, her son came over yesterday to play for the afternoon, and even though it was just him, I cleaned up a whole lot more than I would normally on a Wednesday.
When I drove the boy home (to their brand new 'mini mansion' that they designed themselves), I wasn't going to stay, but my friend said, 'C'mon in and I'll give you the grand tour. Though I warn you, it is real mess.'

Yeah right! I 've heard that one before. That's what everyone says when they have a visitor over. Right?

I might have scurried around like a winter-stressed squirrel for three hours: vacuuming, wiping, polishing, scenting, chucking, and mopping before a friend comes over for a coffee, but the first words out of my mouth when she arrives will inevitably be " 'Scuse the mess!'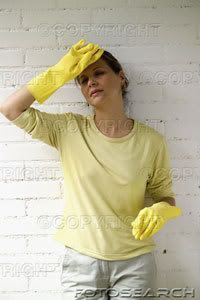 Because it is never good enough. Never as good as what a houseproud does in her sleep!

So standing on the threshhold of my dear houseproud buddy's home, I thought 'yeah right!' and plunged on in.

The dining room was exquisite and spotless.
Then she pointed out the family room.
My eyes bugged.
There.
Was.
Junk.
Everywhere.

We moved through to the kitchen. Piles of stuff all covered the counters and dining room table.
The carpet of the playroom opposite was obscured by toys.
Their laundry room was more tossed about than mine!
Upstairs, all the rooms were a huge mess.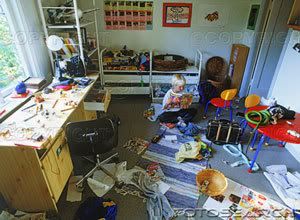 I looked on, slack-jawed, at my friend as she proudly showed off room after new room. There was no stress in her eyes at all. She couldn't care less about the mess. She was enjoying our interaction.
She really ministered to me.
Hospitality is far more about the welcome and the conversation, than the perfectly kept home.
Obviously my friend has really realized that in a big way since I was last at her place. It will never be a stress to have her over again.


Posted by michelle :: 10:05 pm :: 12 comments links to this post


---------------oOo---------------