Wednesday, August 30, 2006
Our first bookclub went off with a bang.
Despite a couple of babysitting hiccups (children escaped!)we had a good time.
The food was good (though the Thai pumpkin soup was lacking something. I haven't worked out what yet!)
Eight very different women sat around the living room and discussed the book. We all saw the book in 8 different ways, but seemed to respect each other's diversity!
Due to school holidays the next meeting will not be for eight weeks.

Sorry I am not more descriptive, but I am dashing this off, so I can go clean up the bomb that went off in my kitchen and go lie down!

Kid's club went really well too. It was a day off in between themes, so we played bucketball, then the kids could do craft or worksheets while we watched VeggieTales.

The craft table is a new addidtion to kids club. Some of the kids understandably do not want to do anything active just after school. (the first twenty minutes as kids roll up, we do games) So I bought three big sets of paper punches,(which look a lot like the set in the pic below, though with shapes instead of the alphabet) a big stack of patterened paper, and assorted pencils and pens.

Well, what a hit.
Every single kid sat down of their own accord and fashioned something out of the materials, even the grade 6 boys!

Yeah!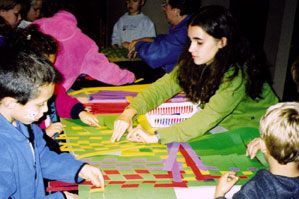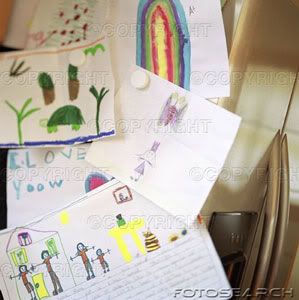 So I feel very contented tonight. Thanks God!
Talk soon!
Posted by michelle :: 7:19 pm :: 7 comments links to this post


---------------oOo---------------