Thursday, August 31, 2006
This is what happened to Spindles on Tuesday. He went to a chess tournament at a town about 45 minutes drive away. It was a 'round robyn' comp, and over the course of the day, he developed a headache that he soon knew was going to become a migraine.
Now, Spindles is not a kid who will ask others for help readily. He did inform the teacher that he had a headache, but a headache and a migraine are two different things!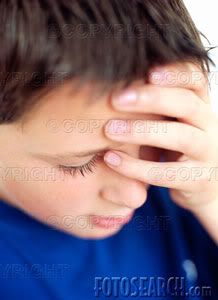 By the time it was time to get back on the bus and go home, Spindles could hardly move.
And then as the bus chortled along, he vomited. Poor little possum. Having a migraine and being in a moving vehicle do not go together, but what could the teachers in charge do?
They had to get the kids back to school! They called the school nurse and us ahead of time to tell us what was going on.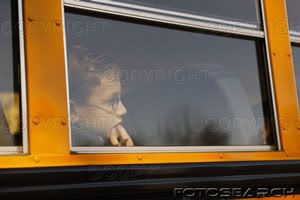 Hubby was already in town to pick the kids up and he found Spindles still in the bus, curled into a foetal position.
He said that Spindles still had vomit in his hair, clothes, and mouth. And Spindles could not move at all, let alone take any medication.
After cleaning him up, Hubby ended up taking him to a friend's place across the road from the school, where he lay on their couch till he felt able to take the medication that would enable him to endure the 15 minute drive home.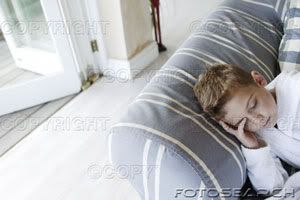 So that is the woeful tale of Spindle's migraine.
I thank God that Roly happened to be on the bus with Spindles. He protected him from the 'OOh gross!' comments, SSSSHed the loud people, and got Spindles to lie down next to him. What a great big brother!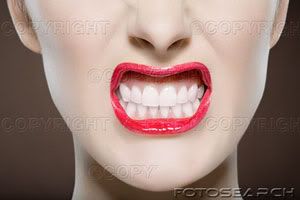 A couple of days ago, I was at school picking a still-weak Spindles up early, 'cause I had only sent him to school for school photos.
He was still hanging around waiting for his chess photo, so I stood there waiting also.
And right in front of my eyes, a bigger kid hit Roly twice in the face.
It was across the other side of the room and none of the teachers bustling around seemed to notice.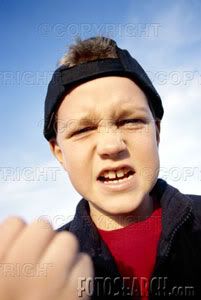 I quietly motioned Roly to come over, and I saw that he had a lump on his eyebrow and a red chin from the impact!!!!
While the boys had their photo done, I breathed deeply,and got my shaking hands under control.
Then as they all filed out, I followed the boy a ways and then got his attention. He came over with a friend in tow, having no idea who I was.
I got rid of the friend and then said in a friendly fashion: 'I saw you hit my son, Roly, two times.'
He was horrified and squeaked "Yes?'
I said: 'I do not want to write a letter to the principal about this. So I want you to apologize to Roly, by tomorrow.'
He nodded mutely, and I let him go.
Well 'tomorrow' was yesterday and Roly was home sick, so today is D-day.
Though I think I will actually need to write a note to the principal anyways ,to explain what I did. I do not know how legal it is for a parent to approach a bully, even if they have witnessed the bullying.
A post script- I felt even better about talking to this child when Spindles told me later that he was the only one who called him a name in reference to vomiting on the bus.
Posted by michelle :: 12:24 pm :: 14 comments links to this post


---------------oOo---------------