Tuesday, August 22, 2006
It's Party Time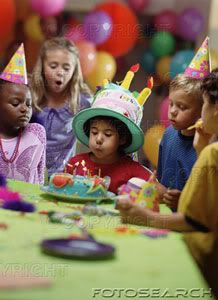 I love thinking up parties for the kids.
The reality though, is often very different to how I imagined it in the planning.
The simpler the idea, the better things usually go.

This year isn't actually party year. We do parties every second year usually. But because things are going so well socially for Roly at present, I really want to encourage his friendships as much as possible.


So here is the party lowdown.

Roly is not really having a party as such (too old! LOL!) so I am calling it an 'adventure afternoon'. (I really wanted to call it a 'Fear Factor Party' but I wasn't allowed!)

All sorts of icky fun will be had. Bobbing for apples in baked beans,
cheeto face
, wacky cereal games,
a Tim Tam slurp
off. (The second link will take you to a site that has these and many more yucky games.)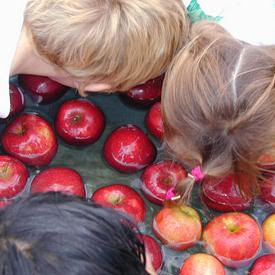 Playing games which may make the kids feel physically sick is dumb. We will just be gross enough to have fun! Ha!



The other extreme is Diva's party. Her's will be an arts and crafty party.

So after next weekend you should see the photos of Roly's party, and then two week's later the photos of Diva's party.
Posted by michelle :: 1:51 pm :: 7 comments links to this post


---------------oOo---------------