Saturday, August 19, 2006
I bought Diva a real 'girlie' outfit a couple of days ago at a 25% off sale. The pics of the skirt do not do it justice. It is so delicate and, well... pretty! The little flip flops are beaded and shimmer! Diva was thrilled to say the least.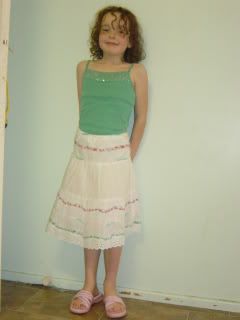 Anyways, I expected her to wear it to the birthday party she went to today.
And she did.....
sort of....
after making some alterations!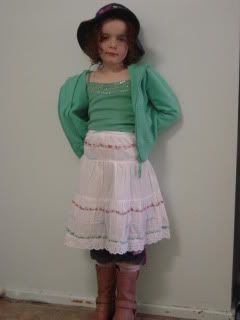 Well, the birthday girl does live on a farm, and a great deal of the party ended up being held out in the back paddock, so having a pair of 3/4 jeans underneath her delicate skirt and wearing the cowboy boots instead of the dainty beaded flipflps were practical ideas. ( by the way she is tipping her head to show you the butterflies on her hat!)

That's my girl!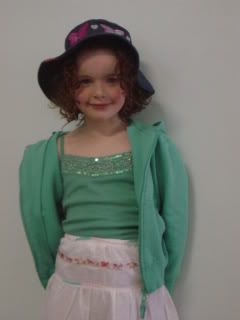 Posted by michelle :: 7:41 pm :: 11 comments links to this post


---------------oOo---------------