Tuesday, August 29, 2006
Back on Track! (God willing!)
Whew, and it is good to be back! I have missed interacting with all of you.
We are all just about better, I think. (though, remind me to tell you sometime, about poor Spindle's migraine experience while he was away at a chess tournament yesterday. Poor little possum!)
Last we spoke, my family was about to go away for a night to the Warrumbungles. And we did.
I won't lie to you. It was not a pleasant experience for me, when it was all said and done.
But it was nice to all be together doing something. Hubby has not had a Saturday off for months, due to having to work on the church extension, so for him to get a break we needed to physically go somewhere. This is the place we stayed at.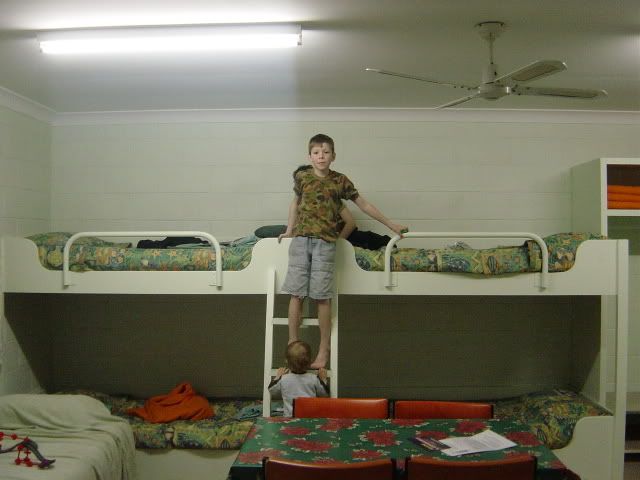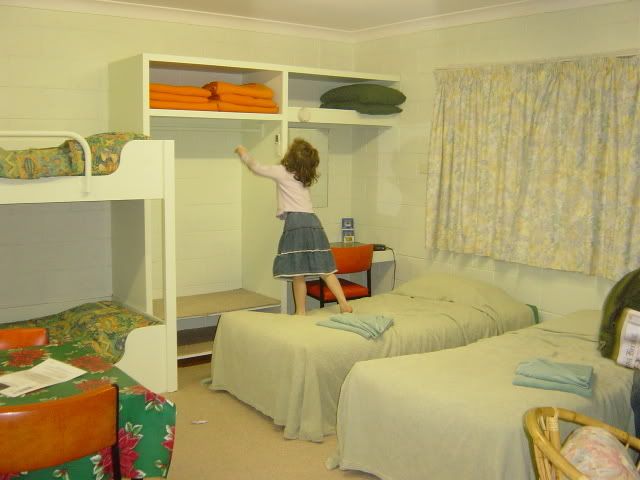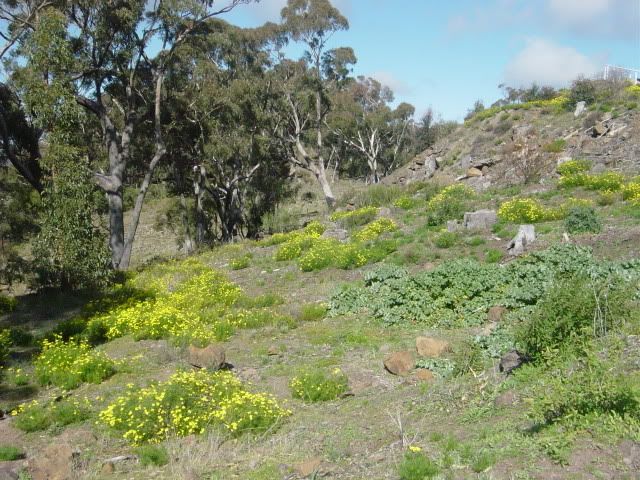 We did not get close to where the beautiful pic that I showed you in my last post was. But below is Split Rock where we went on a bush walk.

We saw some kangaroos and some magpies, but that was about it for wildlife.





I can't talk long. Lots to do. Tomorrow is our very first book club meeting. How excited am I! I heard all about the terrible language in the book ( A Million Little Pieces) from a couple people, so I never passed on another book after that. Accordingly only 7 of the 15 people on our books will be attending!

I think we will have some great discussion out of it. there is certainly plenty to talk about.

I will be handing out the next month's book Emma by Jane Austin. and after our meeting to discuss that book we will be taking two nights out of the following month to watch the BBC adaptation of the movie. should be fun.

The menu is very important of course.

*A warm salad of sliced chicken breast, chorizo sausage and cucumber served on a bed of monet lettuce and drizzled with rocket, parmesan and cashew dressing.

*plus slices of woodfire pizza for those who need bread with their soup!

And I have just spent ages setting up the church as a creche for the three babysitters who are coming! There is a baby corner, an action Man corner, dressups, blocks and building, mini piano, and a coloring in corner. A kid's music DVD will be playing on a big screen as well for any of the kiddy's who want to just chill out. There will probably only be seven!

I am so excited. Most of the gals coming never get much time out for themselves, so I think they will have a blast too. We might even squeeze in some time to chat about the book! Heehee!

Oh and I got my very first pair of crocs today. Though here they are called Shockers! I'll post a pic of them tomorrow!


Posted by michelle :: 10:10 pm :: 10 comments links to this post


---------------oOo---------------