Monday, July 17, 2006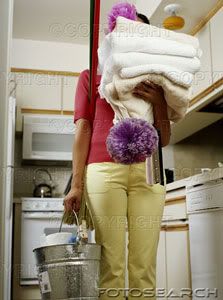 This is not going to be a productive week I can tell already!
We are back in the swing of things. School started up again today (all went well, Praise God!) and so did everything else.
It just seems like every day is chock full of stuff that needs doing.
No time for minimalizing! = (

Quotes: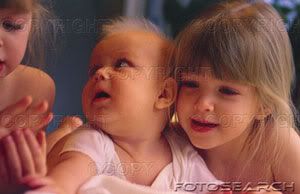 #1

I was teasing Diva a little. Demonstrating to her (or actually demonstrating ON her!) how that having a loving face in her space all the time might be somewhat tiresome, and that that is how Topsy may occasionally feel with Diva joined adoringly to his (reluctant) hip 50% of the time! Toget this message across, I fluttered and crowded in close; I tickled her and cooed in her ear; I tried to pick her up unsteadily and sat super-close to her. Eventually, she frowned at me and before flouncing off she said: "If you weren't Mom, I'd tell Mom!!!



#2




Background info:

Our kids usually only ever watch cartoons on a non commercial government station. Cable or pay TV is not quite as common here as in the US and if they watch cartoons from a commercial station, I have usually taped it and they fast forward ads. However in holidays sometimes they watch cartoons in the morning, ads and all. And some of those ads sure do make an impression!.



Example:

Tonight a friend popped in to see Hubby about the church extension. He was on his way home and held a beer in his hand (an unopened bottle, which he had just bought it from the shop).
After Hubby went out to chat to this friend and closed the door behind him, Roly came over to me with the most horrified expression on his face. Such a desperately panicked look.
'What's wrong !" I asked, concerned.
"Mr W has a beer in his hand!" Roly moaned.
"Oh. Yes... Well, I think Mr. W usually has a beer with his dinner, Roly." I soothed. Then because Roly still looked stricken, I said again, "WHAT?"

He whispered "But Mom, Drinking Kills Driving Skills!'

I horrified the poor kid even further, by bursting out laughing.

Why?

He was repeating the latest anti drink-driving slogan word for word.


DRINKING KILLS DRIVING SKILLS
I should explain the drink thing and Roly's horror. Being in the Anglican church here in Oz, we have a lot of our close friends who will regularly have a beer or glass of wine with dinner, ministry folk included. Very European. But neither Hubby or I grew up in homes in which alcohol was consumed, so neither of us are drinkers. Also, there is a history of alcoholism on my side, which is all the more reason to give it a wide berth. Hence, when we have visitors over, we never offer alcoholic beverages, so the kids just don't see a great deal of it.

Posted by michelle :: 9:52 pm :: 7 comments links to this post


---------------oOo---------------