Monday, July 03, 2006
Sharing The Same Gene Pool!
Today, in my latest effort to become a minimalist, (*sigh* I secretly know that minimalism will never happen in my house, but every once in a while I cull stuff like crazy in a vain attempt at achieving it!)
I found this picture of Spindles: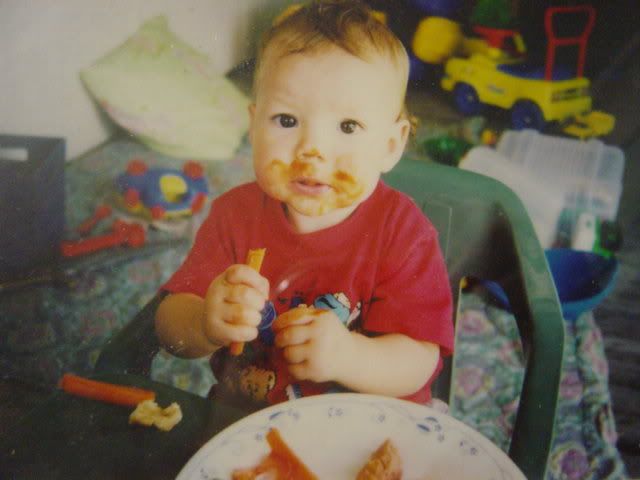 And boy did it remind me of someone else!
Do you guys have baby pics of you or your kids where you can see an uncanny resemblance?
Sorry so short but sleep beckons, and I obey. Talk soon.
Posted by michelle :: 9:12 pm :: 5 comments links to this post


---------------oOo---------------