Friday, July 07, 2006
I really feel bad for feeling like this,but we have some city friends, who we do not see very often coming for lunch.
And I am not looking forward to it at all.
The Dad who is really a good friend of ours from years ago (and from Hubby's childhood), is the easiest of the bunch to handle.
But he likes that one of his boys in particular is rough, and he encourages it. He calls the kid 'roughnut' in an affectionate tone.
The Mom is a tightly wound person and ready to snap.
She puts her Hubby down in public all the time (which is so Wrong!!!), and though we can talk quite easily, I find things a bit strained.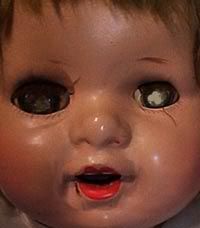 The two boys are really rough and undisciplined. Last time one of them snapped and broke several of the kid's toys before we could confiscate them.
Our kids are not a bit excited about this afternoon without us even saying anything negative. They have elephant's memories!

Now in saying all this:
Our memories are of the last time they blew through, now 18 months ago and when they stayed with us for an entire weekend.
It was totally full on.
Our family love having company but we need space too, or at least some down-time where our guests are relaxed as well.
This did not happen. Little things became crisis (in the plural) and in the end I was tiptoeing around on eggshells in my own home!
So this time, we have said 'no' to having them stay with us, but they are coming for lunch and then maybe we'll go see them tonight for a BBQ.
I'll keep you updated!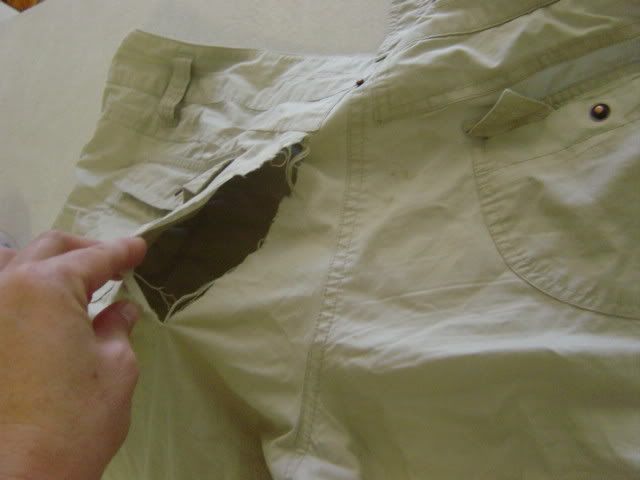 Ok, this is a great example of how hard it is for us (as in, our family) to part with stuff, and why becoming a minimalist is such a big deal for me.


The Background Info:

I fell backwards on a crate this week and tore an unfixable hole in the seat of my pants.
The Action:

So I put them in the bin.


The Fallout

: Last night Roly discovered them and when he showed them to Spindles, the drama erupted.
They agonized over parting with the pants that they have memories of their Mummy wearing on so many occasions. Honestly they begged and pleaded with me to somehow produce a miracle of darning. It was a pathetic thing to witness, I tell you! :)


The Compromise:

I remained firm and they eventually conceded defeat, only after extracting a promise that I would photograph said pants for memories.

Posted by michelle :: 11:03 am :: 9 comments links to this post


---------------oOo---------------