Wednesday, July 05, 2006

Contented Sigh


It is nice to sit down!
We have had a full day.
The kids had friends over, including two of my friend Funny Farm's. Our family is so happy that they have moved closer to us!

The girls made cards, all of which ended up being for me! They all read: Dear Mrs Taylor (or in Diva's case: Dear Mum!),
I love you!

The boys playstationed for a while, before the six children got together (the guys and the gals). After some initial hiccups, they ended up playing happily outside for about 3 hours. A game of bootcamp, I think!

(Photos explanation: We got these cute books of stickers to help make the cards beautiful. The balls are miniature tennis balls that the kids just had the best time with! and the rest of the pics are some of the things the kids made out of plasticene.)

I was begged and pleaded with for a sleepover, but did not cave in. (so proud of myself!) I felt it was good to end the day while things were still on a good note. And after all, they had already spent over 5 hours together. Funny(yes you, Funny Farm!), if next week is good for you, maybe your two can come over for a sleepover then?
Topsy's friend did not make it in the end, but that was OK 'cause Topsy was really clingy and teething. He has become all clingy again, running to me for reassuring hugs all the time! Yeah, for the hugs at least!
Anyways, while the kidlets were playing, I was minimalizing! So far I have cleared out all the stuff in the buffet and a couple of other cupboards. I am very proud of myself actually! And that was my day.
Now, out of curiosity, when do you guys blog and catch up on reading everyone else's blogs?
At first, when I had just started, i was checking everyone out all the time.
Now I sit down with my morning coffee when everything is quiet and read everyone's news. Then at night, when I've put the kiddies to bed, I write my own entry.
Now. To a totally different direction!
Isn't it fun to think about what you would spend a chunk of money on? Even if it is not a huge chunk?

Here in OZ, after we put in our tax return, we get a cash sum of $600 per child we have.
My sum of money is imminent and yesterday, Ithought Wow, after Hubby makes the chicken run (to contain the chook poop to one area! Uggh!) maybe we should create an outdoor entertainment area to make having people over that much simpler.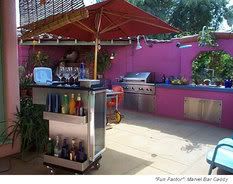 I looked up ideas in regards to outdoor entertainment areas for a good 20 minutes on the internet.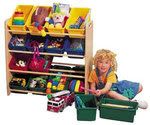 Thoughts of my minimalizing quest jostled for my attention. Gosh if I just had those cute sorting boxes for kids to keep their clothes and toys tidy. And I could also use them to organize all my kid's ministry and craft stuff.

Then I remembered my psychotic computer (not the work one) , which is always blinking and quitting on me. With a couple hundered bucks I could get some good work on it.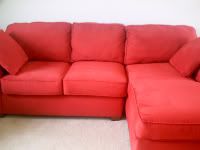 About an hour later I was worrying about entertaining 15 women in my home for book club. I looked with dismay at my lopsided futon couch and the low-set lounge suite, and then at my very stained and shabby cream carpet.



Seconds later, I was checking out secondhand lounge suites on Ebay, just to get an idea of prices. For about $400 I could replace all my old stuff.

My mind was racing.

Then Hubby walked through the door.
I was so excited to tell him about the lounge suite idea.
He listened.
Then he said: " I reckon you should save it!
!!!!!!!!!!!!
He continued. "Then once we pay off our debts, in about 18 months we can start saving for a new lounge suite and it will mean so much more to us, because we saved hard for it."
Cold water.
Poured.
Over all my ideas.
I felt so angry.
I barely listened as he spoke.
I was too busy watching the new lounge suite limp out of my imagination followed by the computer. The storage units containing all the pavers for the entertainment unit vanishing into thin air.
Grrr
But after a short calming down period.......

Thank heavens for wise Hubby!
He is right. The last thing we need, is to be spending.
What a gift this money is!
So now, $200 will help towards paying for the Warner family (my side of the family) week in October. A bit will go towards purchasing the basics for soap. And the rest will be put into an account for the chilblains.
I want to get back to basics and be content with the things I have. Each extra year I live in Australia, I seem to get a stronger "I need, I need" thing happening. And this potential spending spree made me extra aware of my desire for stuff.
Just another thing to work on. but I am not alone.
Help me to live in this world, Lord but to remember that it is not my home.
Yup, I am just a passin' through, baby!
OK over and out. Talk soon!
Posted by michelle :: 6:33 pm :: 9 comments links to this post


---------------oOo---------------