Friday, June 09, 2006
Moving?
I am not 100% sure yet, but I am thinking about moving house.
From Blogger to either Xanga or WordPress.
It may be far too much work to transfer my stuff over, so who knows if it will happen.
WordPress at first glance, seems harder to work out, for the non computery.
I will not post tonight because I lost my post so many times yesterday, I feel like I have posted a week's worth of stuff with nothing to show for it!!
Instead I will check out the view at Xanga. Talk soon!
....Ok, I'm back. *sigh*.
It just all looks too difficult. Setting up this very basic blog took me sooo long, I don't think I have the time or energy in me at present to do it all over again.
Instead let me start this post again!
A
nd it'll be quick and to the point.

The new title:
'Roly, you can pop your shirt and hat back on, and then you can take your skirt off.'



Roly did so gratefully, while my shoulders shuddered with silent mirth.
Xray Mommy have you ever told anyone to do this?
The context:

Roly had a chest Xray today.
There he stood, bare chest pressed against a large rectangular plate, his little arms obediently hugging the plate tight. (when he complained about it being cold, the technician dead panned: 'Yep, well it hasn't had much lovin' yet, today!)
The little xray skirt she fastened to his backside completed Roly's humiliating ensemble!
And guess what , he had only just got changed and was feeling all masculine again, when we were told that it hadn't worked properly, so Roly had to get the whole thing done all over again.
Truthfully Roly was a really good sport.
And more importantly, his results were fine.
Anyone who knows me will not be surprised to hear that I am a voracious reader. I could never afford to own all the books I go through, so I tend to frequent the library.
Unfortunately, being a scatterbrain, and having spawned three (at least! ) bookworms who are just as scatterbrained, rounding up the read material to return it is quite a task.
But today it just had to be done.
I gathered up what the kids had found already, located elusive story CDs and cassette tapes, dumped them in a recycle bag with Topsy's bits and pieces, and raced out the door to ty to get everyone a book before school ended.
Fine. That all went without a hitch....
I got a phone call from the library at about 6:00 this evening to say that I dropped my library card.
That's Ok, I thought, I go through them at an unheard of rate.
Then there was an awkward silence before the poor lady informed me that most of the books I had returned were so soaking wet, they were now irreversably damaged.
So I have got a massive bill coming my way!
The culprit

- my water bottle (which was also in the recycle bag!). The pop top was on tight, but the lid itself wasn't properly screwed on!
So in the words of The Gods Must be Crazy,
'ai yaiyai, yaiyai yaiyai!!!

Other Stuff:

This is Spindle's finished report about the Long Tailed Dunnart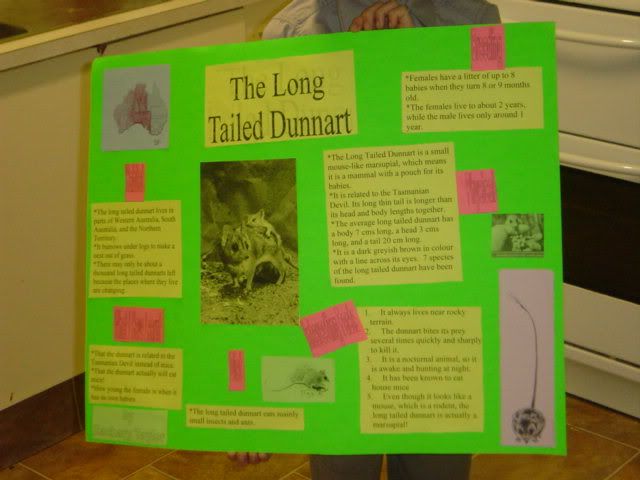 .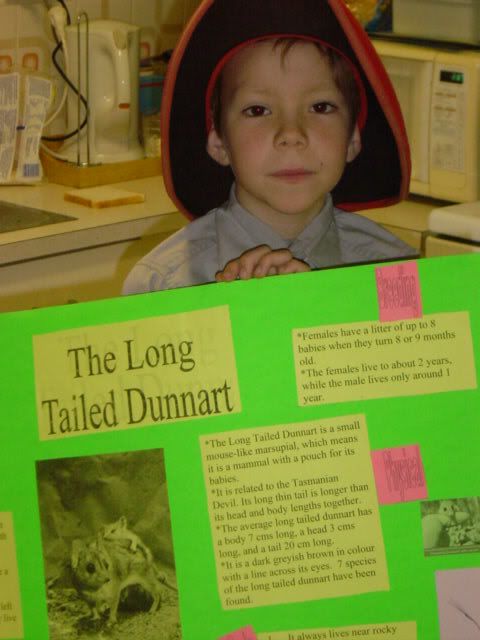 And here is a bit of a photo thing for Diva. I thought she looked cute, doing her outdoor stuff.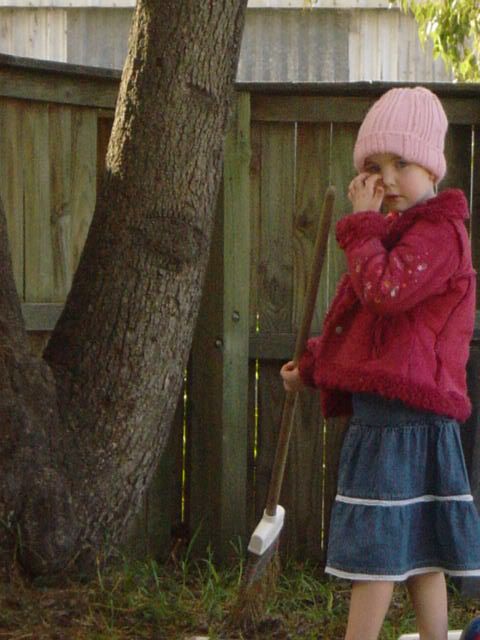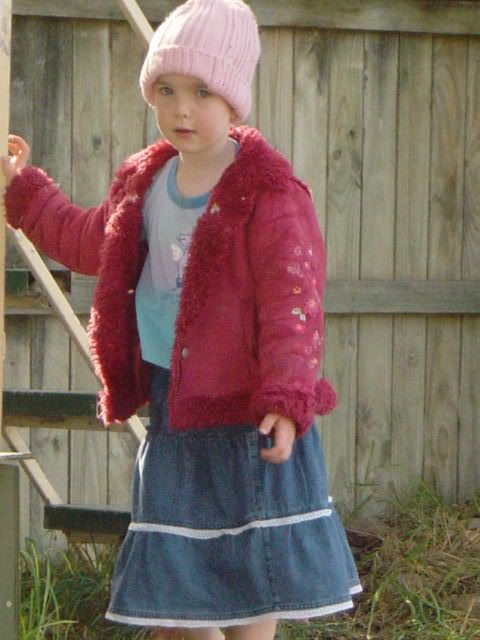 When I asked what she was doing in this shot, she said "Well there is nothing to do, so I am brushing the dirt of the trees."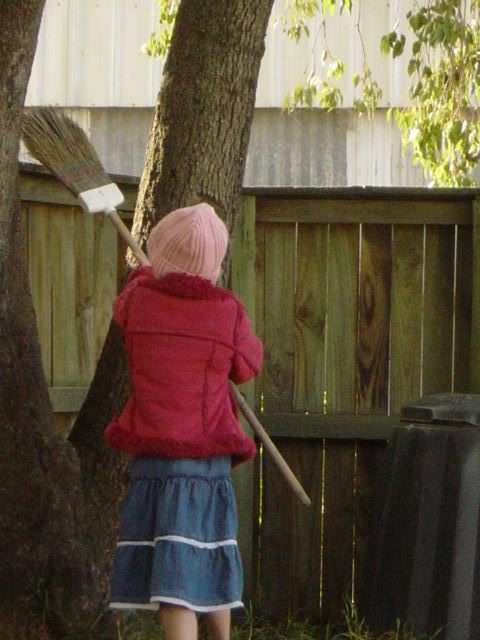 Indeed!

Have a great weekend. I am off to beddybyze as my eyelids can hardly stay open!




Posted by michelle :: 7:40 pm :: 13 comments links to this post


---------------oOo---------------