Saturday, June 03, 2006
Life Fest '06
Life Fest is the day when all the churches in our area combine to give the public a free fun day out in one of the local parks in the big town a few kilometres away.
Everything is free.
Free food: burgers, fairy floss (cotton candy and made from the machine while you wait), soup, pancakes and maple syrup, cakes, cookies, sausage sizzle, spring rolls
Free activities: Plaster mould painting, balloon sculpting, painting, card making, assorted crafts, face painting, mortorcycle rides, mini farm, jumping castle, huge snake and ladder game, huge puzzles, huge domino game, various hit the target and win a prize games.
So good. And great bands played onstage the whole time (except when the local ballet and jazz dancing troupes did some numbers. Also good, but their music was far too loud for us to get close enough to really see.)
At some stage in the day, the coordinator explains why this day where everything is free exists (because we have been given a free gift by God).
It goes from 11:00 - 3:00
Too many photos, but I don't care (at least I didn't steal them from anywhere!)
Oooh look, I am a poet who didn't know it.
I was trying to catch the clown juggling, but my timing was off.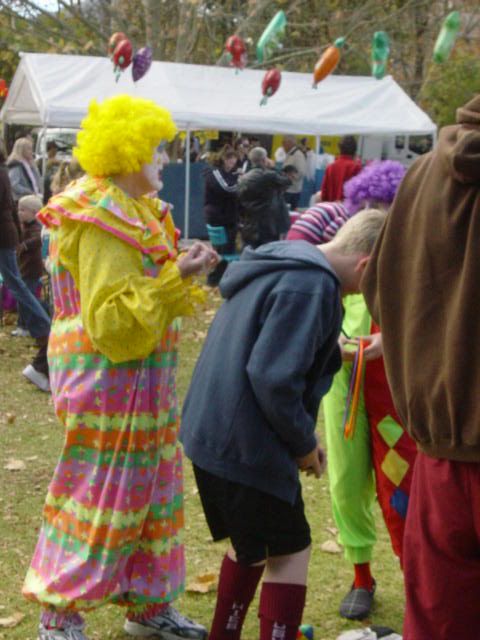 This man probably thought the goat was going to charge Diva. If only he knew that she is a goat whisperer.(actually an every animal whisperer.)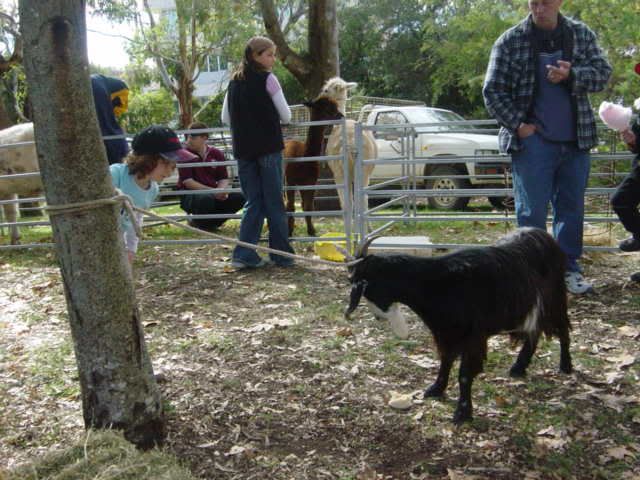 Hubby smiled just after this shot, truly! Check out Diva eyeing off his fairy floss, eveen after she ate all hers! And check out the goat eating bark when there is a juicy bale of hay right next to him.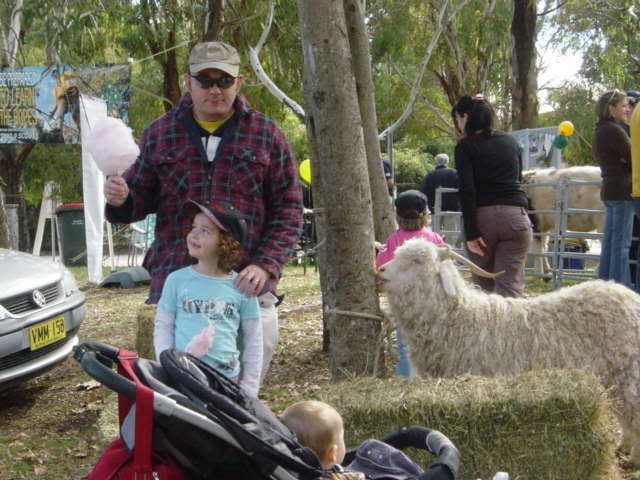 Diva receiving a balloon.

Food tents

After we left the fest, we walked throughthe rest of the park. See how well Topsy is walking?(Hubby and Roly had gone home already, hence their absence in the next shots.)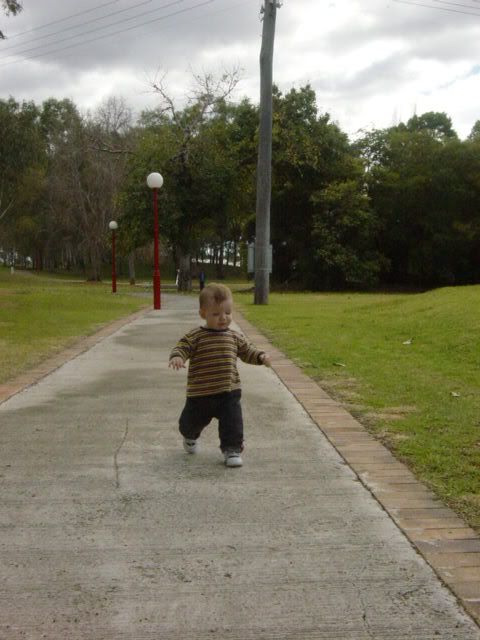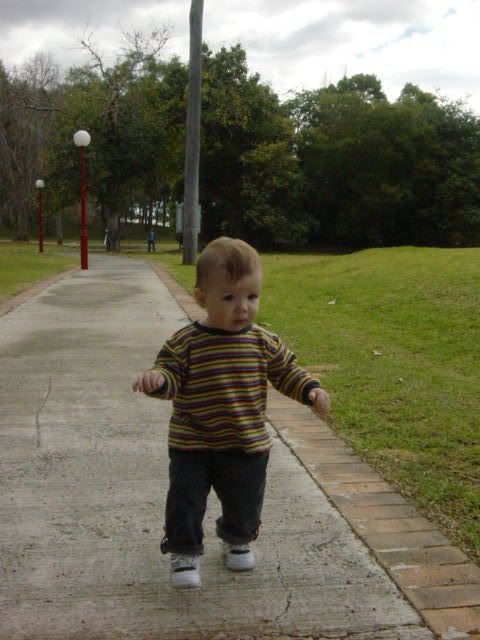 Sitting ....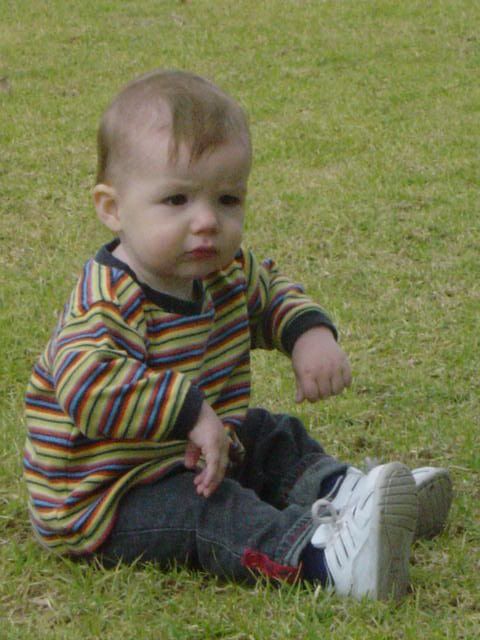 ...getting up rather awkwardly....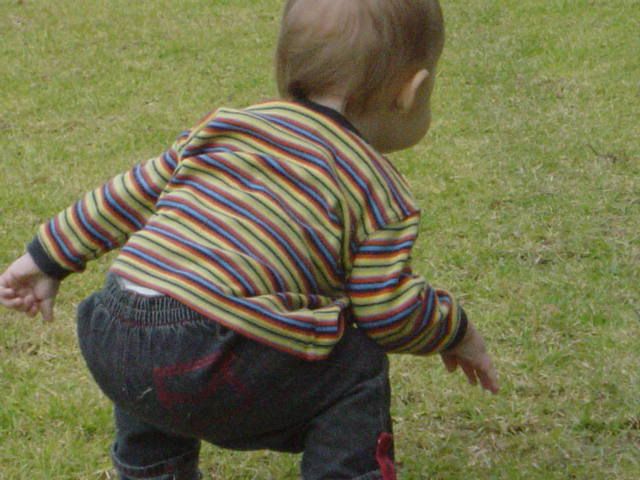 .. and off for more 'splorin'

He spots water and hurtles joyfully towards it...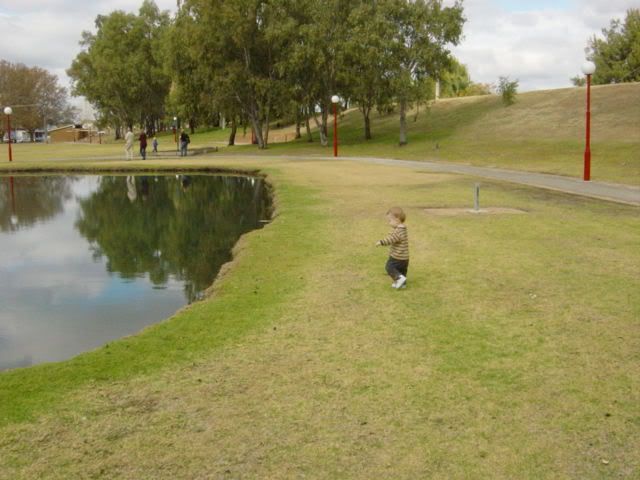 Only just thwarted!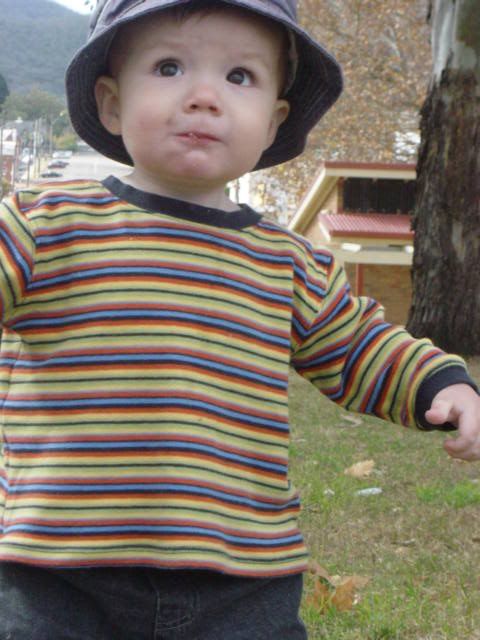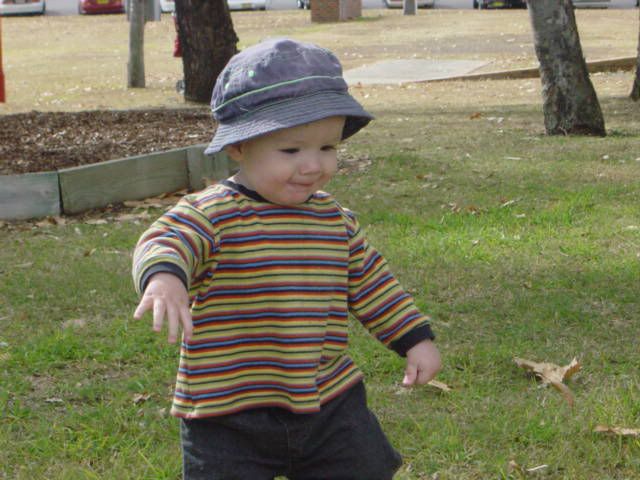 Diva and Spindles had so much fun making themselves dizzy on this spinning thing.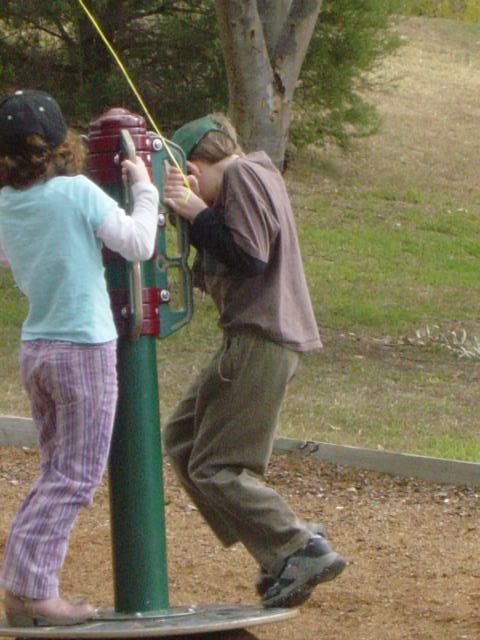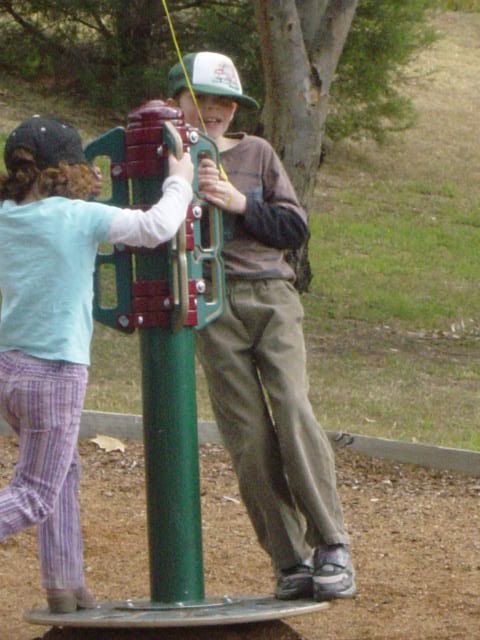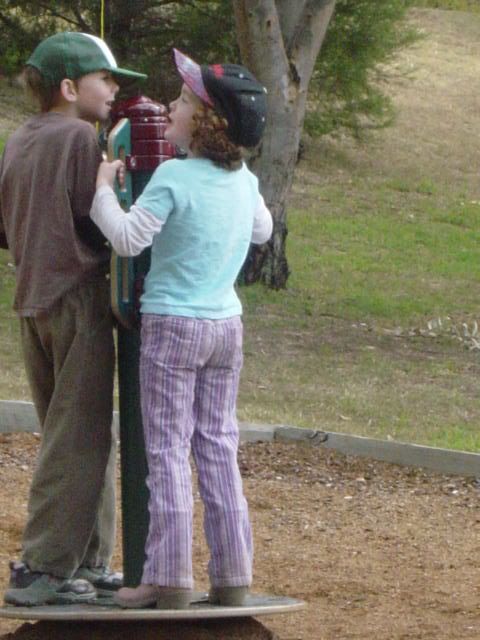 And with that I leave you till Monday. Have a great weekend!
Posted by michelle :: 8:37 pm :: 9 comments links to this post


---------------oOo---------------