Friday, June 16, 2006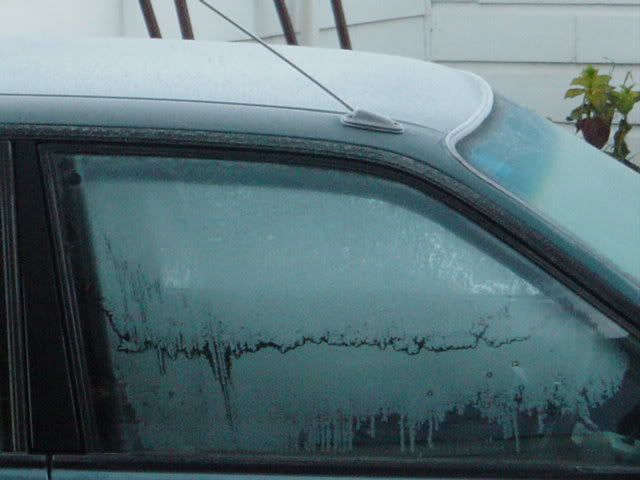 Kara screamed gleefully after going out to feed the chookies this morning.
As the others raced out to see the snow, I pulled open the curtain and gazed out skeptically.
"Yup, " I said, ever the party pooper. "It's just a real good frost. It doesn't snow here."
Diva's celebratory sprirt was not dampened by this announcement in any way. She came back in, put every PJ shirt she owns on, and then raced out back out (barefoot) to jump on the frosty trampoline. (I accidentally deleted that pic).
Spindles put on his two jackets and when I looked out the kitchen window I found him drawing pictures in the frost on the car.....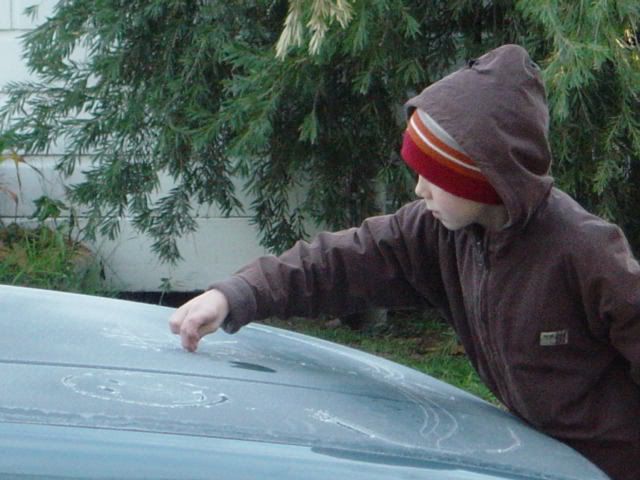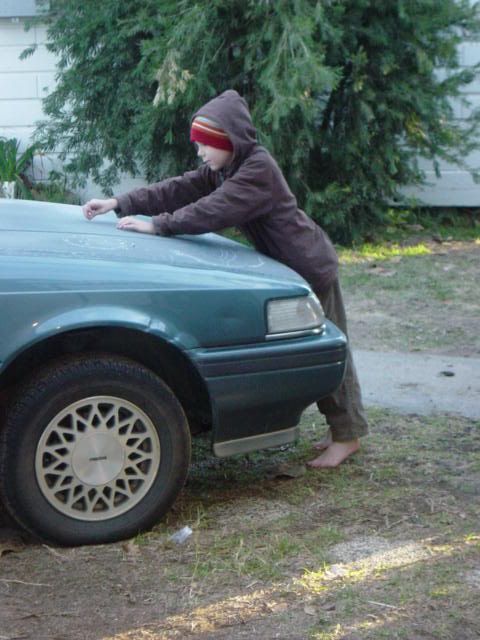 .......barefoot!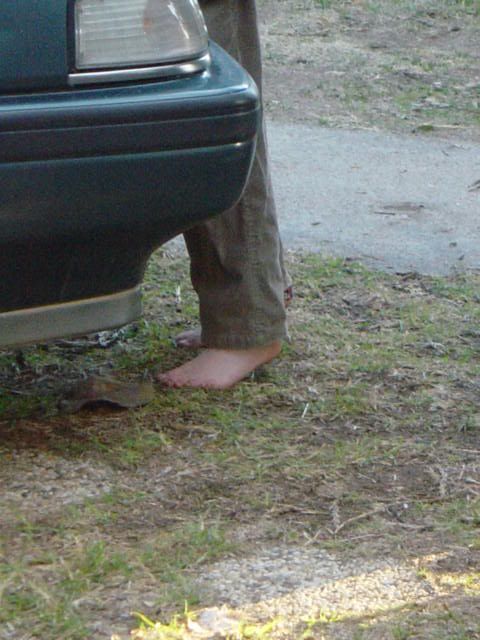 Roly came in to put this ice dagger in the freezer. He broke it off the frozen 'duck pond'.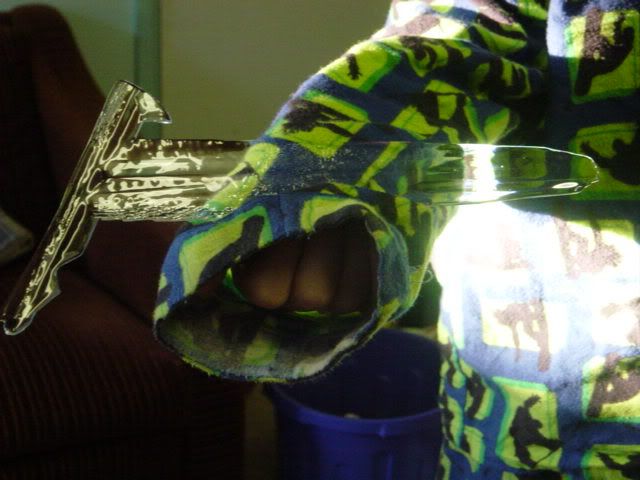 And Granny, Diva wrote a story telling of her excitement about your impending visit. (wish you could come too Grandad!) A translation is below.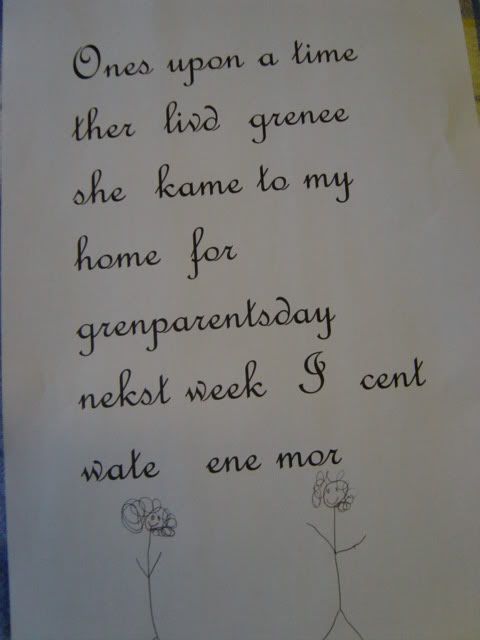 (Once upon a time, there lived Granny. she came to my home for Grandparent's Day next week. I can't wait any more.)
And to finish, here is a video of one of Amy Grant's old songs Lead Me On. Not necessarily my favorite, but from my era! Robby and I never got to see her on TV or in concert, so I'll settle for this.




Posted by michelle :: 11:41 am :: 11 comments links to this post


---------------oOo---------------