Monday, May 15, 2006
What a Day!
First thing in the morning Hubby had the kids come out an present me with my present and a card (the card always gives hubby brownie points!). Here is my present.(as in this is what Hubby got me. At this stage in their finacial lives, they make me something, that I treasure) It is a key holder! LOL! Apparantly this was 'practical year'!! =) I always lose my keys. I mean always.... but... I... really ...LIKE books
!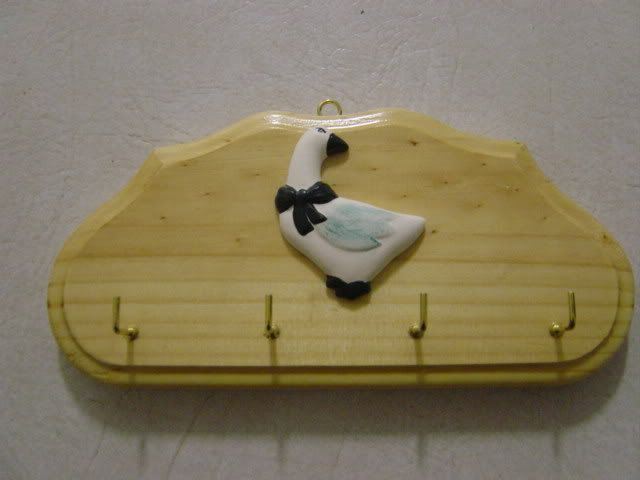 Then as Hubby raced around getting ready for the 8:00am service, the kids settled down to make me cards of their own. Because that is what I really love. The stuff they make for me with their very own precious hands.

Only the middle section of Spindle's card was able to be photographed , 'cause the outside and back were drawn too pale a color. I'll describe it instead. The front page had a woman going to open a giant card. Then the back page had a Jack in the Box- type fist bouncing out at her from inside the card's page! But, Spindle's assred me, it wasn't supposed to be me. Phew!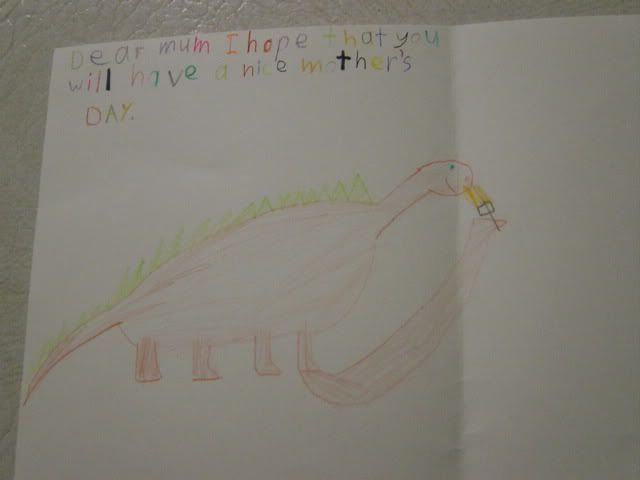 Diva did me this poster which I love as well. It reads 'Happy Mother's (I have corrected her spelling) Dayin Jesus and God.' There is a butterfly in both top corners. then hearts, then crosses. And in case I forget my best gift, there is picture with 3 crosses on a hill and a sun coming over that hill, up the top to remind me that Jesus died for me.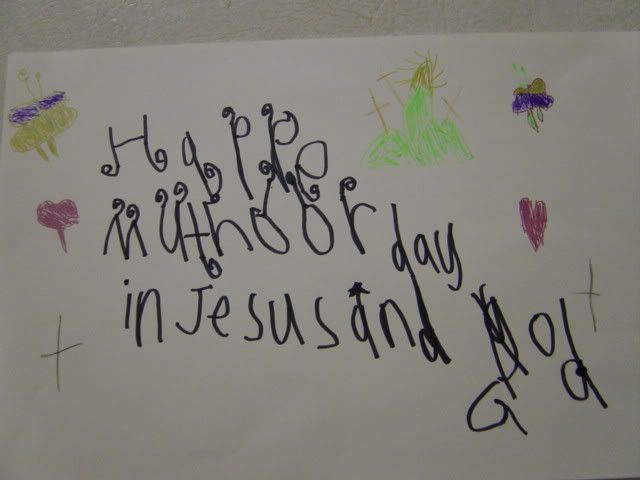 Meanwhile Roly got sidetracked.
Then I mopped, picked up, vaccumed, and bought last minute food for lunch. Because I had just made a general invite via the church newsletter, so I had no idea how many would come ( to Topsy's birthday lunch). And when I remembered it was Mother's day, I wondered if anyone would show!
The kids decorated the cake. I made the worst dip ever, promptly name 'Yucky dip'. (I am happy to email the recipe to any who want it! A sure fire way to rid yourselves of unwanted guests!)
And then I made up the huge pot of spag bol (Topsy's favorite dish).
We did not go to the 10am service. I blew up about 20 balloons as the only decoration.
Peope started coming at 12:00.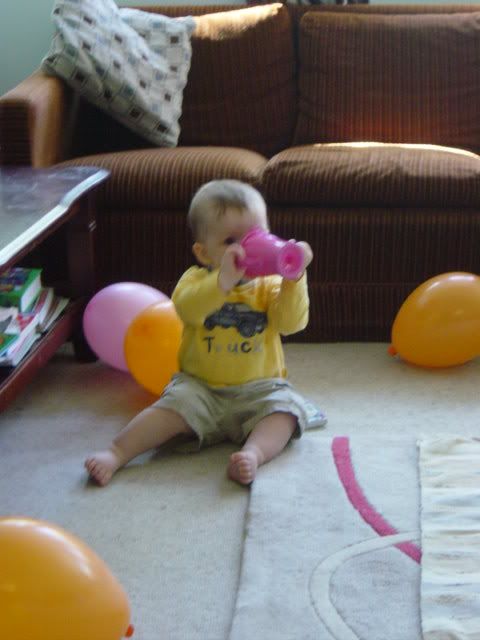 We ended up with about 25 people, so that was good. Like I had requested, everyone brought a dish to share instead of a present. We dined on:
Spag Bol
Curry and Rice
Marinated chicken legs
Salmon pie (to die for! I am getting the recipe!)
Quiche
Yucky Dip ( !! and crackers)
Corn Bread
Cupcakes
Banana Cake (the best EVER!)
Birthday Cake (I made it and it was yum! A 60 cent packet mix choc cake, a choc pudding mix, 1 cup sour cream, 4 eggs, 1 cup oil, a bag of choc chips. How easy is that!)

It is a very busy looking cake isn't it. The kids so enjoyed decorating it though! When we sang to Topsy (about the 60th time he has had the Birthday sung to him) he really seemed to cotton on that he was being sung to, so he buried his face in my shoulder. Wonder what he'l think come August when others start having birthdays and he hears 'his' song sung to them?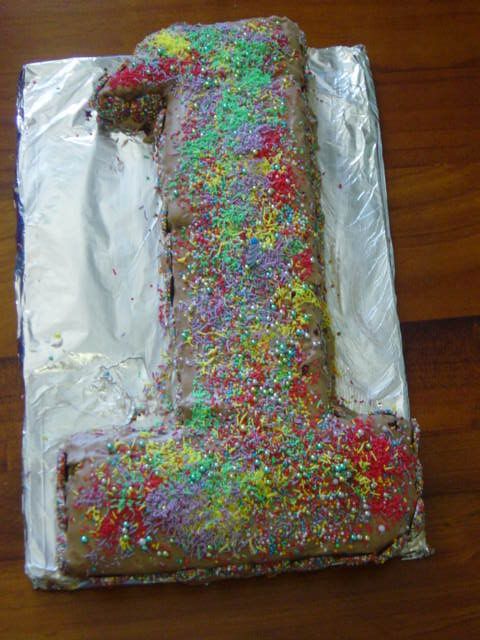 The food was all so good. And the company even better. Our kids had a ball with their friends. Topsy crashed in bed for an hour or so.
By four, everyone was gone, and we got the house organized enough to do Sunday School (evening Sunday school is here till the new extensionis finished. The other service with a Sunday School is in a neighbouring town, 5 minutes away.)
Then we got the church set up for dinner (A couple did a BBQ this week for dinner) and service.
Everything went well. Hot chocolate afterwards and then all to bed, so Mummy and Daddy could unwind!
PS!
Well I am posting this while I am still fuming. Last night I was so inwardly enraged, smoke was hissing noisily out of my ears!
Why? Neglected angry kids, that's why.
During our Sunday church dinner we had a big fight. It is the second fight out on a main street in two weeks (that I know of) involving a group of more than 10 kids. Two main families are involved where the kids have picked up on the bitterness between their feuding parents and out of boredom they have begun picking on each other and whamo! It is on for young and old.
In last night's skirmish there was a baseball bat involved (last week it was great rocks, and one of my kids got hit. An innocent passerby!), and none of these kids are in high school, most in year one or two!
Once one of the kids got punched in the nose and had blood pouring down his shirt. That was it. I marched into the pub and told the man behind the counter what was going on and could he please inform the parents to come out and end it.

The parents are in the pub or just not monitering their kids. I am sure life is tough and not fair for many of the parents, but it got me wondering.
What can we do?
On Wednesday we have a kid's club, to which a couple of those kiddies already come. If we could maybe organize some kind of drop-in centre using our new extension on a Monday afternoon. Have DIY craft set up inside. Have some men from church organize a footy game or other active game outside. And give the kids something healthy and filling for 'afternoon tea' (a big cup of noodles mince and vegies)
Then on Sunday, maybe we could have games from 4-5pm, so then the kids can stay on till dinner at 5 and church with Sunday school at 6.
Just thoughts. Only spoke briefly with hubby about it this morning (from Sydney airport on his mobile phone) He is away for the week with army chaplaincy stuff.
IF anyone knows of ideas or websites that are geared towards setting up a real basic program like this, please share.
Posted by michelle :: 8:58 am :: 12 comments links to this post


---------------oOo---------------