Wednesday, May 10, 2006
Odds

and

Sods

and

Bits

and

Bobs
I need to get off my backside and get organized. At present I am taking things day by day, but there is no 'planning ahead' in my strategy.
I remember reading somewhere that "to fail to plan is to plan to fail".
I think this is true for me.
I need to have a 'to do list' for every day, I reckon.
With Topsy in our lives and school term on, our week is predictable, so I could pretty safely write out a plan or list for what to accomplish for each day.
Then things will not be forgotten in the busyness of life (specially as I have a memory like a sieve).
Once I sign off here, that is just what I'll do! Plus set up the chore chart, courtesy of AZDaisy!
This is what I looked like after today. I am doing a thorough clean of each room, because we have invited friends and our entire church congregation to a lunch for Topsy's birthday on Sunday (Ok don't gasp, it sounds far more impressive than it actually is. Ours are reasonably small congregations, plus a lot will be away simply because of Mother's day!)
It is a really easy lunch actually. We asked for no presents, but that instead everyone bring their favorite dish to share.
I will make some cob loaf dips and Tospy's #1 cake. I haven't thought about what else!! And my main concern is where will we fit everyone?
These eggs are from our chookies! Isn't it exciting? We are averaging about 3 a day.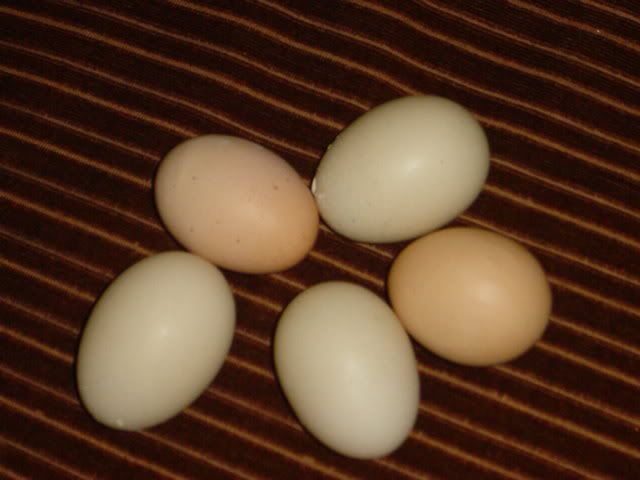 And I had to take a photo of this egg on the left! Eewwwwiiieee! :( What happened to it?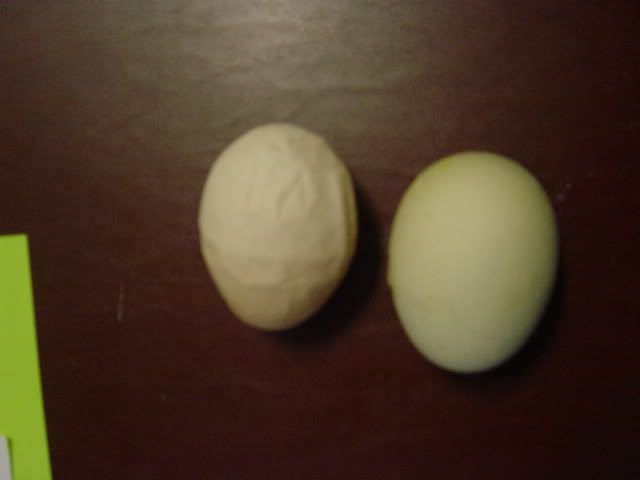 Finally, here is a pic of the boys in the middle of the treatment that knocked our headlice problem on the head (no pun intended. In fact upon reflection, it may not even be a pun. It is late and I am tired.)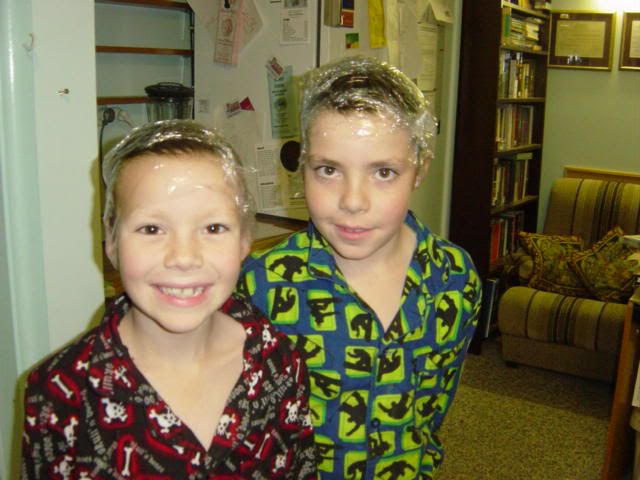 Delousing quote: Spindles has been just so patient and accepting of every torturous experience that has been inflicted on his lousey head.
Not so Roly! As I started to slather the mayonnaise liberally over his curls, he yelled out:

"I smell like a sandwich!"
And then as I advanced on him with the Glad wrap to block all the air ways and smother the little beasties, Roly moaned: "Ohhhh, nooo! I

AM

a sandwich!"
Posted by michelle :: 9:12 pm :: 12 comments links to this post


---------------oOo---------------