Monday, May 08, 2006
Gotta Love a Garage Sale!
Last Saturday's church garage sale had been planned for ages. The proceeds are going towards finishing off our church extension.
I went sorting through (or should I say, I started sorting through) the kids toys and all our old clothes and unwanted stuff to contribute to it. Huge garbage bags I got ready full of things we do not need.
But like usual, I never quite got the bags of stuff out of the house and onto a table for selling.
I really frustrate myself sometimes.
And of course, come the day of the sale, our entire family bought books and puzzles for a steal, But where are we gonna put them all? Aaarrrrgh!
I should have taken shots before the end of the sale. I got 4 brand new Dr Seuss books for 20 cents all up. Lots of other great books as well
This is the stuff we couldn't sell.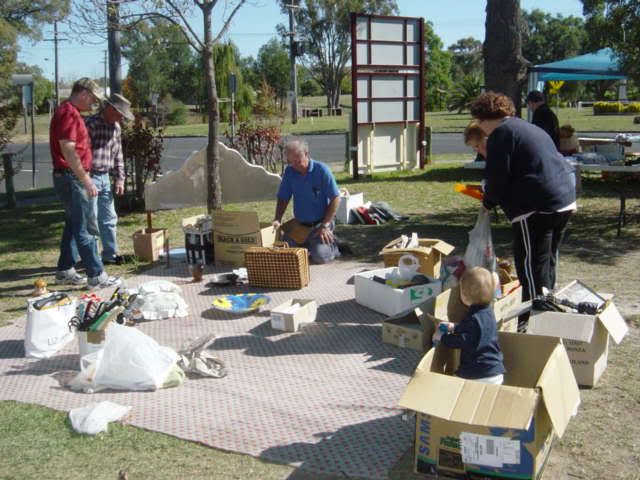 OY!!! What's my son doing in the 'bargain basement' box?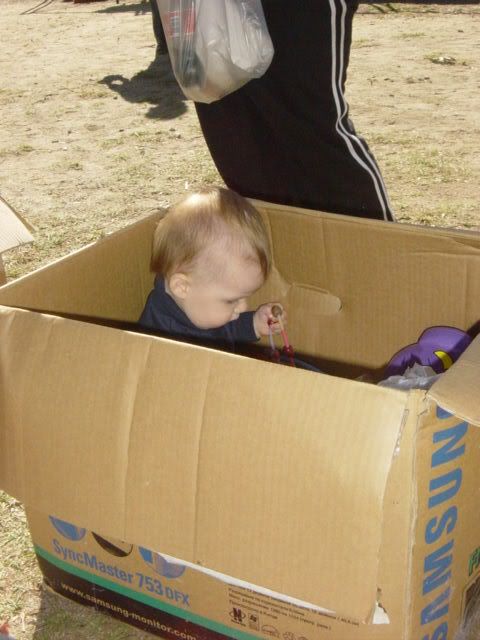 Oh, because he comes without pants, you say? I see. Well, that's alright then!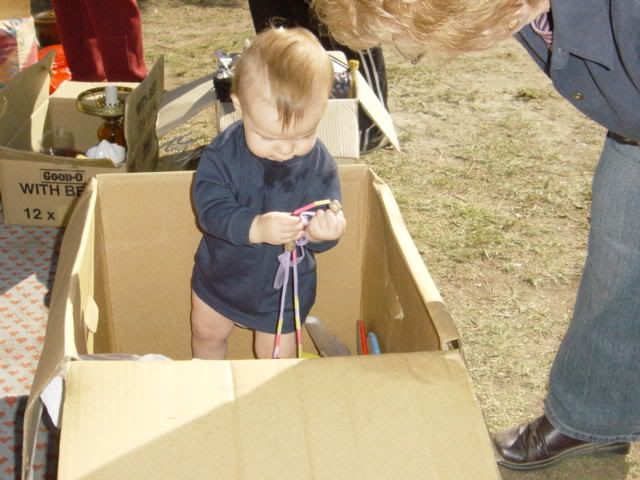 Now I am just showing off. I bought this tent below for $30 at a garage sale last year. The top bit becomes an awning but I couldn't work out how to do it without hubby. Spindles (my nine year old) took this shot.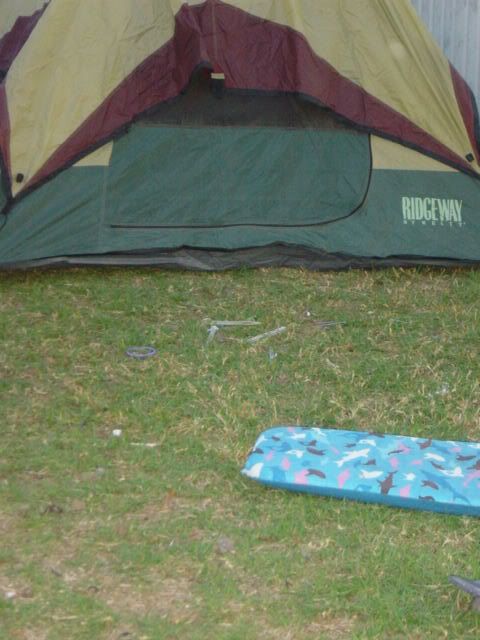 I raced in to another garage sale in town on Saturday and bought this little tent for $10. Roly (my 10 year old) took this shot.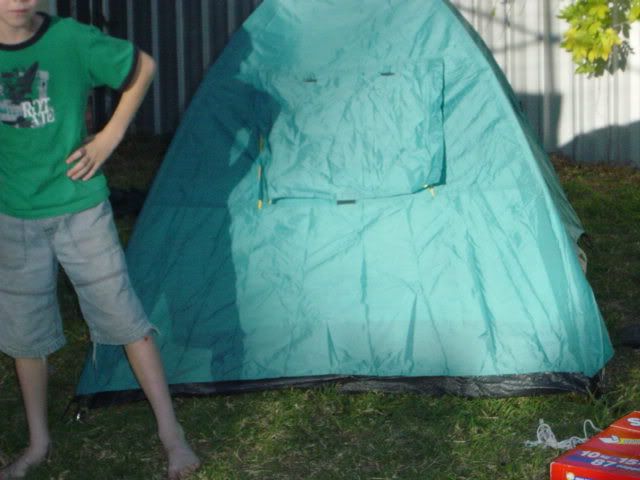 This is the other tent I got on Saturday for $10 as well. Diva peeping throught the too-sunny front door....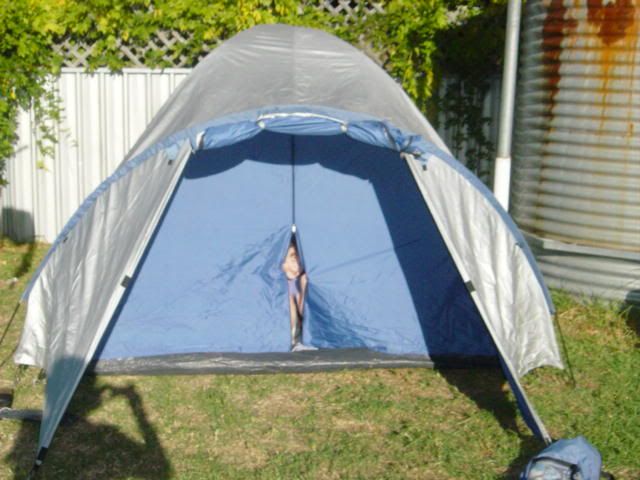 .....but preferring to look out the window.




So, TL Paints, you can see why your post had me itching to camp!!!
Posted by michelle :: 12:56 pm :: 4 comments links to this post


---------------oOo---------------