Saturday, May 13, 2006
Got to go soak aching limbs....
Four hours hard labour with my helpers...
Ready for party, though...
Look at pictures instead of listen to me panting.
Topsy (OOoops, I mean Roly! Thanks for letting me know Linda! Topsy is advanced but that would just be plain ridiculous. He's a Taylor not a Beaudelaire.) made more of his 'famous pancakes' this morning. He likes jam and cream on his. Don't they look delicious?.........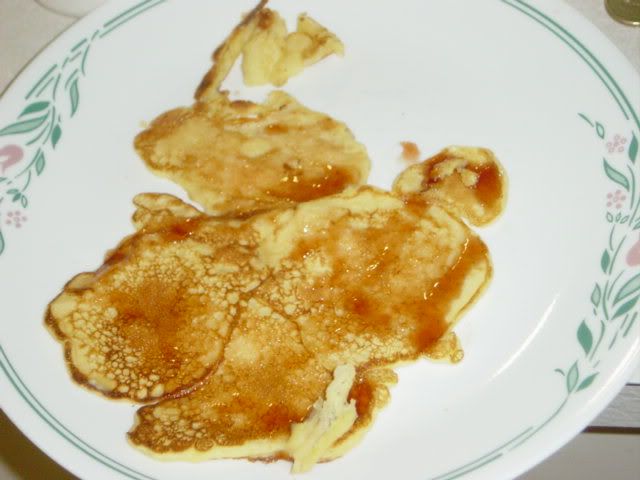 ........Just a pity he didn't didn't read the label before scooping the stuff out , slathering it liberally over the pancakes and taking a great bite! (It is spicy plum sauce for marinades and stirfries, not plum jam!)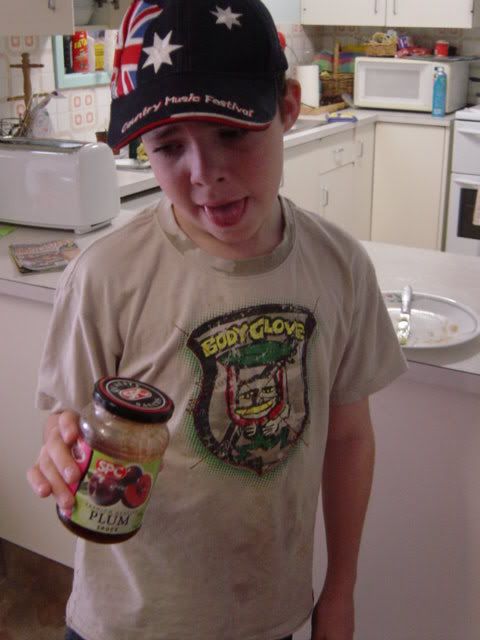 Here is Topsy in action feeding himself. (Where did the flash go?)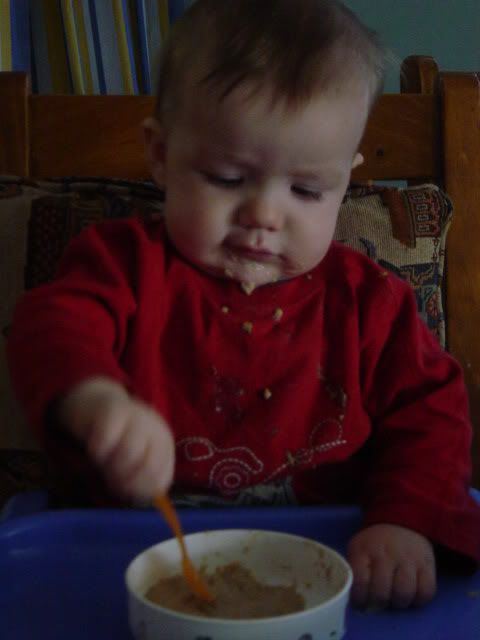 (Oh there it is! Giving him a surprised look.)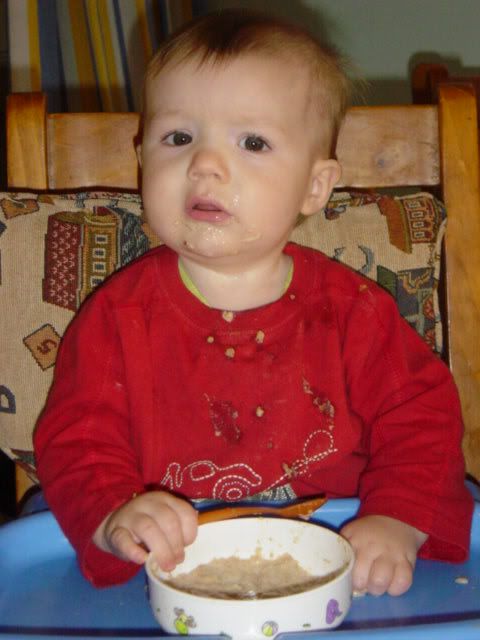 The latest stray. As a potential new member of our family, 'Chocolate Pudding' was just starting to be introduced to our back yard, when he thought he'd give the chookies some excercise. He was put out quick smart. Change of plan. We'll tame him for some owners on a farm where he can be a work dog.
Have a great weekend all! See you Monday.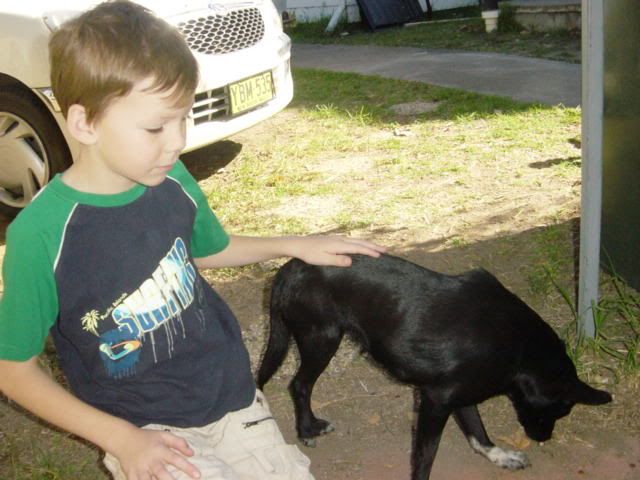 Posted by michelle :: 11:25 am :: 8 comments links to this post


---------------oOo---------------