Wednesday, May 24, 2006
(I don't even know if the title is a saying or if it even applies to this post.)
Today for kid's club I decided to do up a huge pasta bake so the kids could warm up their hands and tummies at afternoon tea. Two huge 9x13 pans I filled with cheesy chicken and veggie pasta bake. Yummy. (this is just about what it looked like)
The first disappointment was that we only got 8 kids (even ours besides Topsy were too tired to come!) so we had mountains of the pasta bake left.
I wasn't all that fazed, thinking "Phew, leftovers for dinner!"
So after kid's club I gave half of the leftovers to one of the helpers for her family's dinner. And then one of our kids (not saying who) took our pan of pasta bake to put in the house.
And this is where the second disappointment comes in.

Below is all that is left of our pasta bake.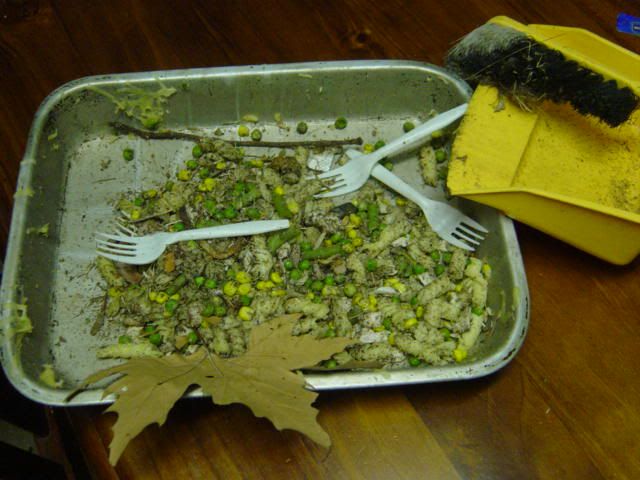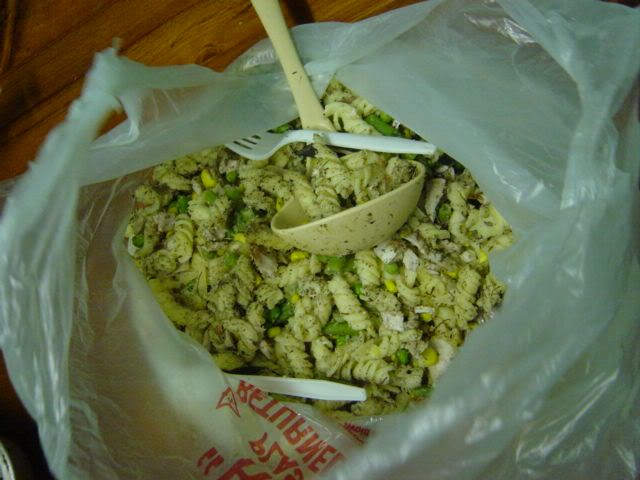 The lesson learned is: One should never try to open a door when both one's hands are full of a pan of pasta bake.
I needed that like a hole in the head!
In the end the rest of the family had scrambled eggs.
I'm popping peanut M&Ms!!
Posted by michelle :: 7:40 pm :: 9 comments links to this post


---------------oOo---------------