Saturday, April 29, 2006

Ahh, the last weekend before school starts back. A time of last minute catch ups with our precious offspring who will very soon be going back under the influence and guidance of their teachers and peers. A chance to have a long walk, go to the park, ride our bikes, play out side anything we can think of to savour our last couple days of freedom together before that tyrant "Time" has us yet again under her iron thumb........

Well that was what happend at the end of the last holidays ! But no such luck this time around. Instead we had some unexpected visitors . Lots of visitors in fact,who have done nothing but eat and lounge around since they arrived.
!!!!!!!!!!!!!!!!!!!!!
Well today I stood up for myself and told them all where to go. In no uncertain terms. They did not take the hint, so it is time for action.
So today we are gonna wash those lice right out of our hair!
We are delousing! We have the dreaded itch. The only one who didn't catch it was Topsy

And we are none too happy about it!.....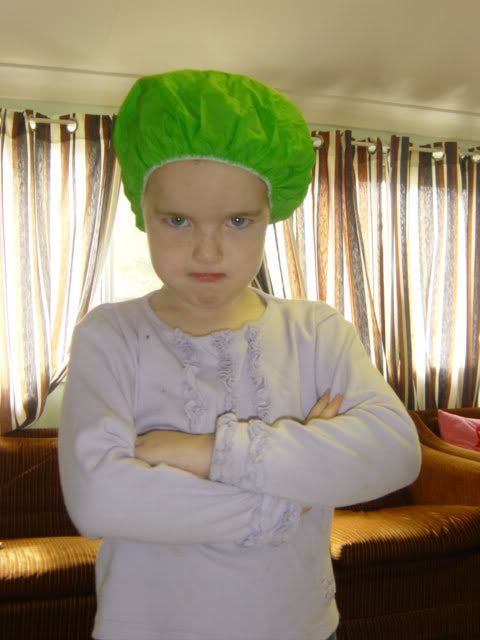 ...though we put on a brave face...............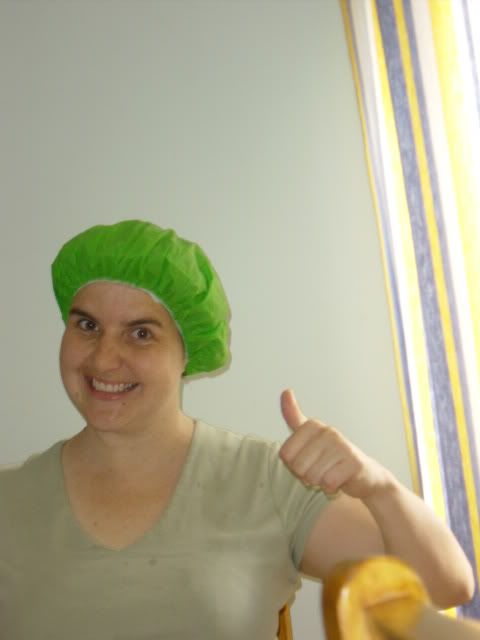 ...and stoically endure ...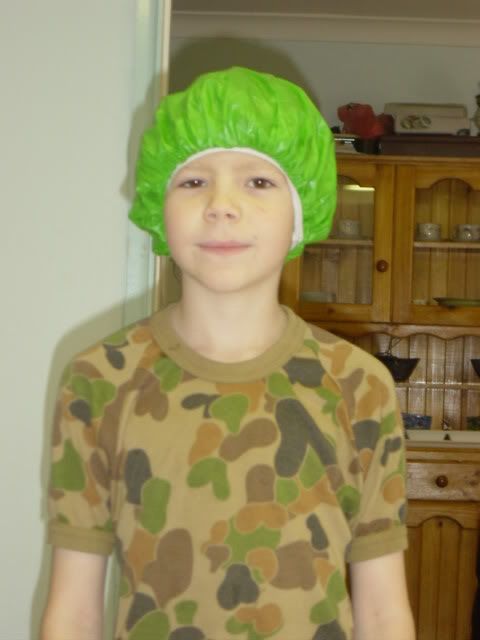 ....the dreaded Green Cap of Fumes!( Hubby had to be treated as well but he was not keen to be seen in green!).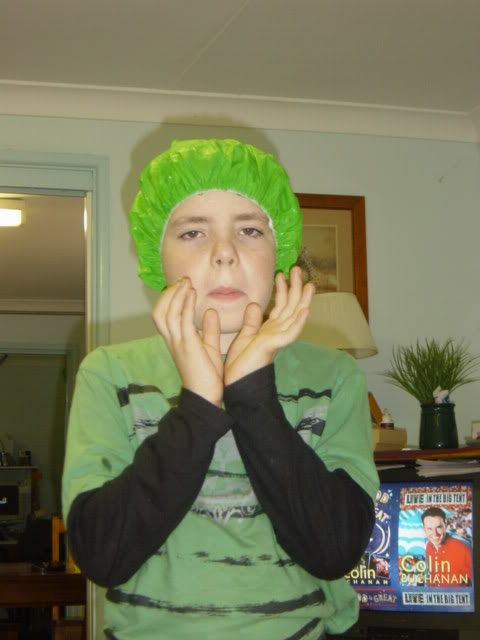 In other news: Roosy, Topsy's stupid rooster pins down and mounts Daisy duck every time she steps off her perch and looks an easy target.
"He's doing r-a-p-e again!" Roly yells furiously (where did he learn that word?).
Poor Daisy's back and neck are looking a little worse for wear. So now that we have figured out that Daisy is not a willingly participant, Roosy gets chased by Big Mama, sprayed with the hose, and yesterday, locked up for several hours.
The chooky is Roosy's Mummy so he leaves her alone (though he used to have a go at her as well) This is a pic, though not a very good one, of Daisy having some serenity while Roosy sulks in isolation.
Have a good weekend!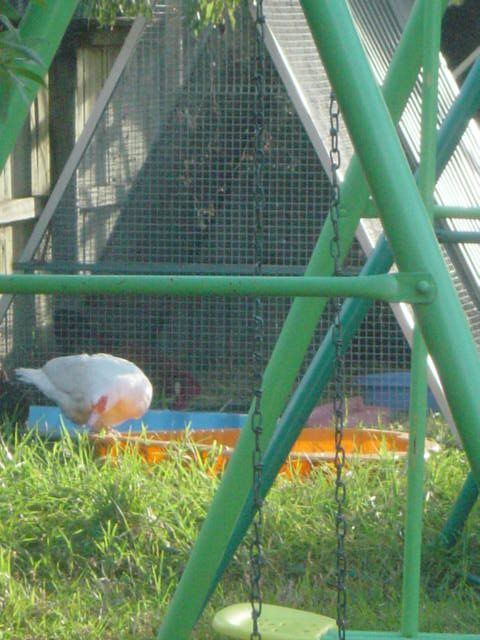 Posted by michelle :: 12:14 pm :: 11 comments links to this post


---------------oOo---------------