Saturday, April 08, 2006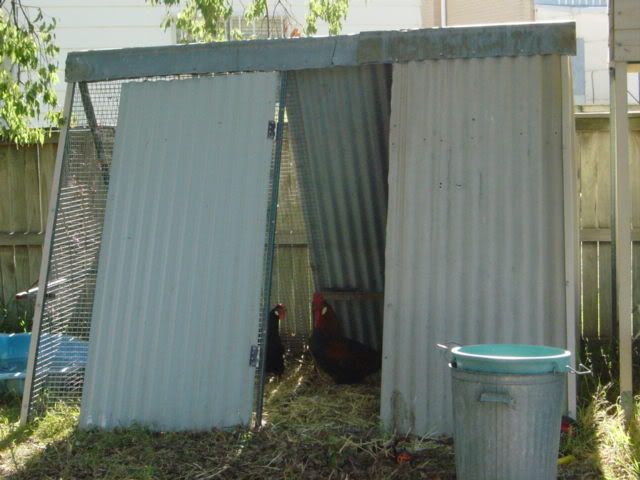 We have new pets!
We tend to be opportunistic pet owners, and when some friends who live on a couple of acres wanted to get rid of their chicken, duck and rooster, we put up our hands; collectively.
Isn't the pen nice?! We get it for six months, hopefully long enough for us to get one of our own.
Diva owns the duck and she has filled the two old sand shells with water in hopes it with swim.
They love being able to roam around the yard. In their last home they were locked up to protect them from the dog.
Topsy owns the rooster, and Spindles wanted the chicken.
And Roly? Well he likes rodents.
In this 'you beaut" (OZ for 'amazing') cage, are two mice, one without a tail. Both are male. Apparantly the males are the smelly ones!!! 8+)
The cage is two stories and has a house, a running wheel, and a really exciting tunnel feature.
Do you know what those silly mice did? After a couple of hours exploring, they dragged all the ripped newspaper from the bottom floor all the way up into the tunnel feature! So I do not have any photographic evidence that they exist at all!
Posted by michelle :: 2:50 pm :: 9 comments links to this post


---------------oOo---------------