Tuesday, April 25, 2006
I apologize in advance for the huge pics. Pressing "blog 'em" at photobucket is much easier than what I used to do manually, but the pics come out so big!!
On Friday, Spindles announced that "today is Spider Friday!" His big plan was for us to make and consume chocolate spiders and drink spiders (icecream in a glass with soft drink poured over).
We never got around to the icecream spiders till today, but they did make the other spiders. Here is how Spindle's Spider Friday turned out.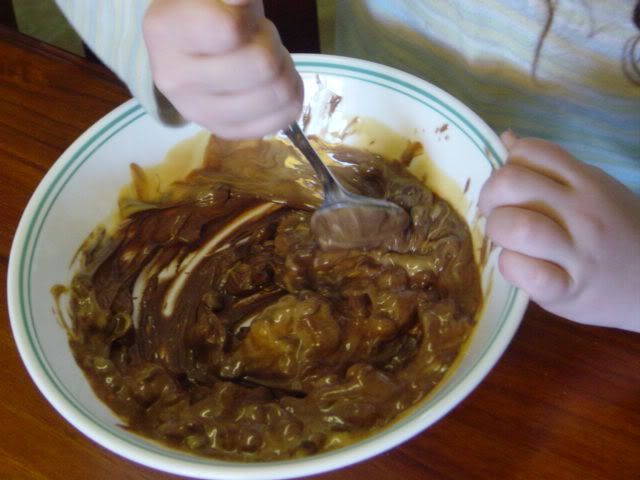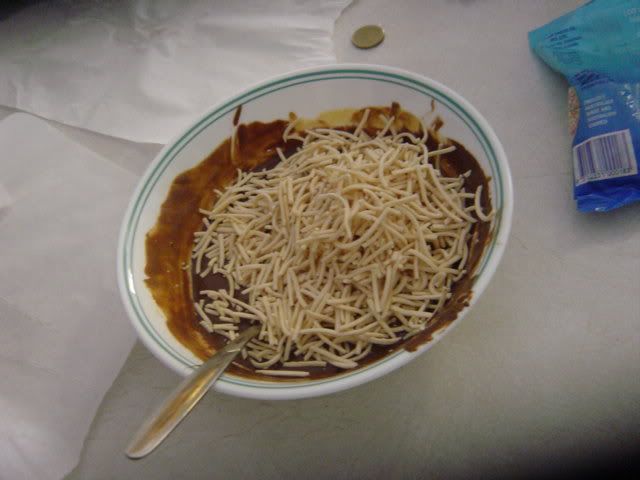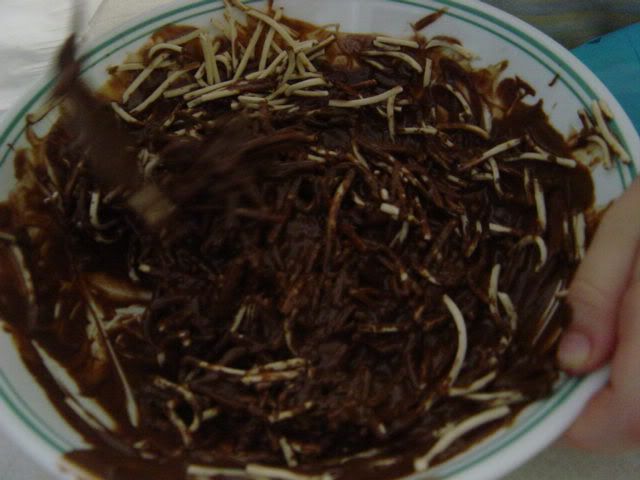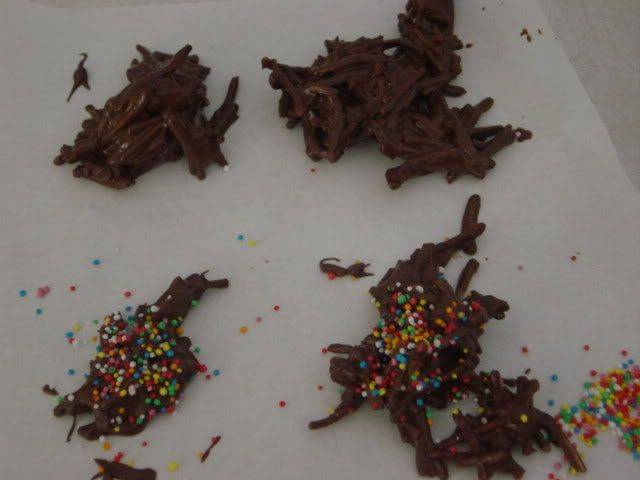 We decided creativity might spruce up the holidays a bit. Hubby is helping the boys make a scenario board for their army figures using cardboard, plaster of paris and paints, sand and little rocks. It is only at early stages yet. These bricks are helping the mounds of glued card to stick together as they dry.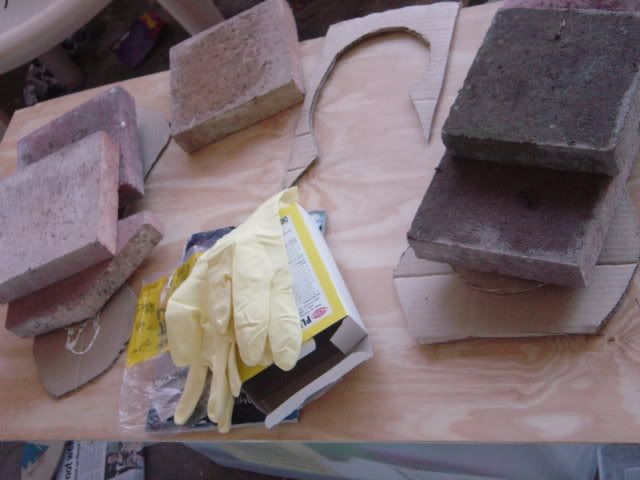 Diva and I bought some pretty fabrics ...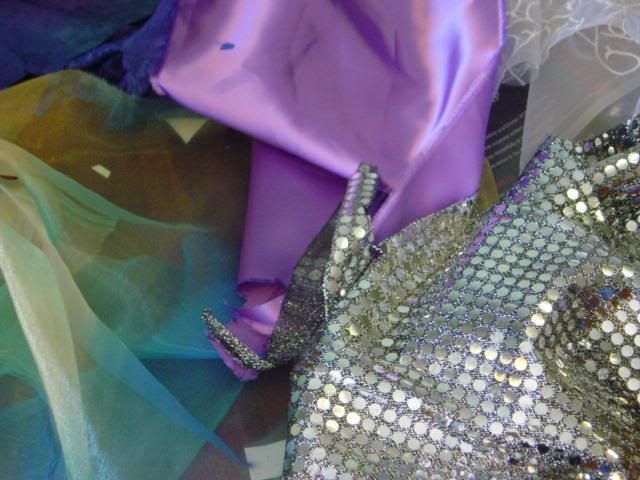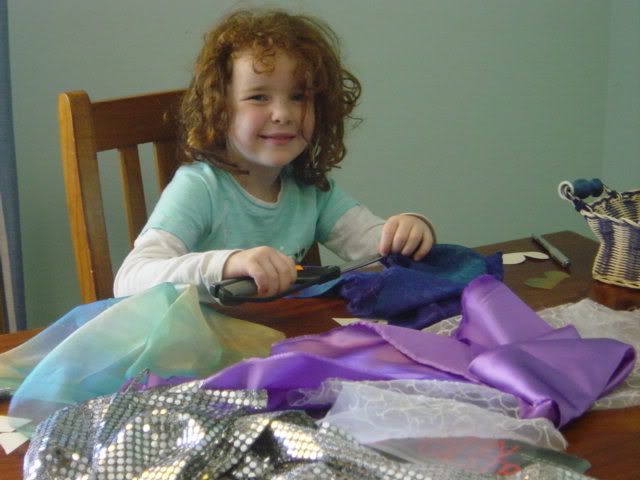 ....so she could make some cards with girls with real dresses and hair.
We found this sketch of a girl for me to try to copy (she reminds me of Diva!)
And this is what Diva's first girl looked like. We haven't colored in her face or the rest of the card yet.
Then Diva and a friend made these with the craft papaer and fabrics.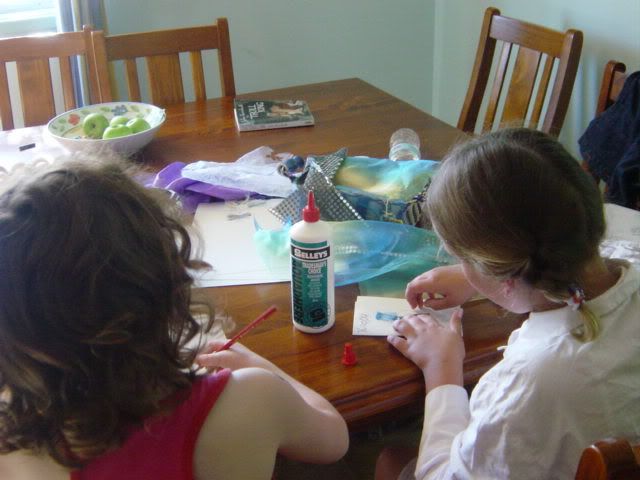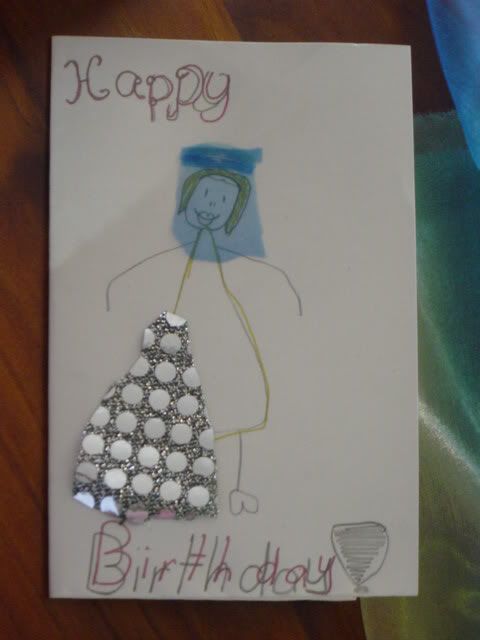 What were the boys and their friend doing while the girls let their creative juices flow?
Wrestling of course.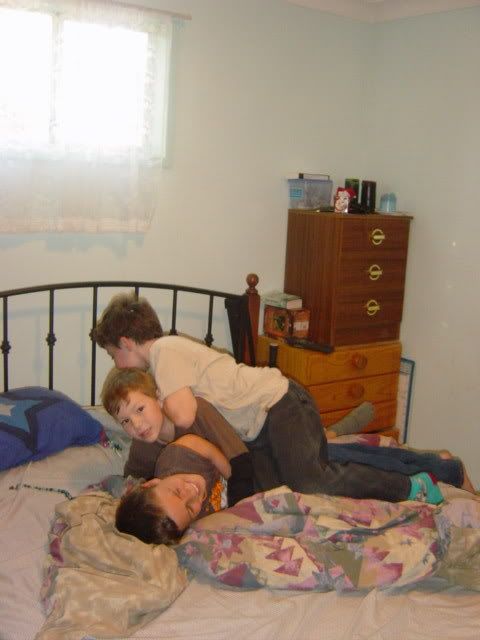 Posted by michelle :: 11:53 am :: 9 comments links to this post


---------------oOo---------------