Saturday, March 04, 2006
What kind of cookie could make you learn to walk?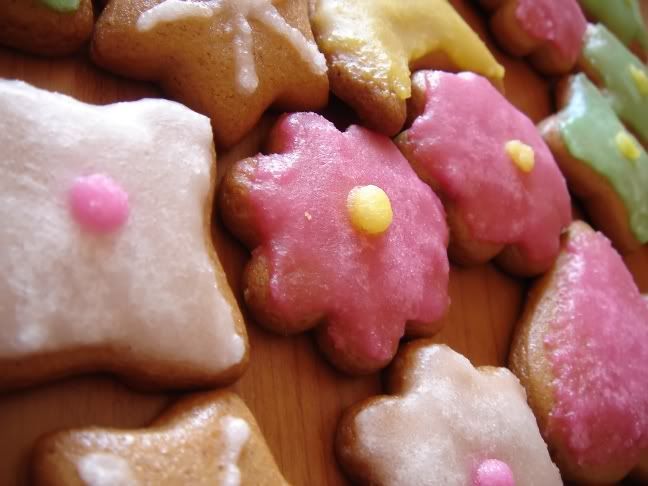 Diva has this theory (from Rugrats - so probably not a good indication that it is in any way watertight!) But here it is.
If Topsy is sitting in his pram, a strategically placed cookie may prompt him to 'rise up and walk'. Interesting!
I wondered what flavor could tempt him ?
Diva imagined plain choc chip would do the trick if she were in that situation.
Roly went for the big guns, choosing double choc chunk.
Spindles opted for an Arnott's TimTam ( they may not have those in the States or do they?)
As for me, our local cookie store used to bake these teeny thumb-sized cookies. They looked a little like mini Oreos, only they were peanutbutter flavored, with peanut cream in the centre. If I was 10 months old, I'd probably try to walk on my head to get to a bag of those!
What about you?
Posted by michelle :: 7:11 pm :: 4 comments links to this post


---------------oOo---------------