Friday, March 03, 2006
Trampoline Fun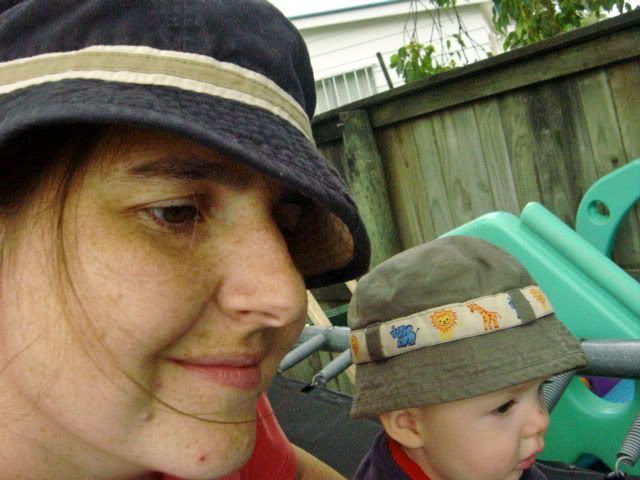 Most mornings Topsy and I head outside to the trampoline. Notice our hats? Topsy has been continually taking his off, so now I am trying to get him to associate putting on our hats with going outside for fun. I even don Spindle's hobo hat so that we 'match'. We then go and examine our 'twinny-ness' in the mirror and make a big deal about it. The last two daysTopsy has been quite happy to wear it, without much funny business.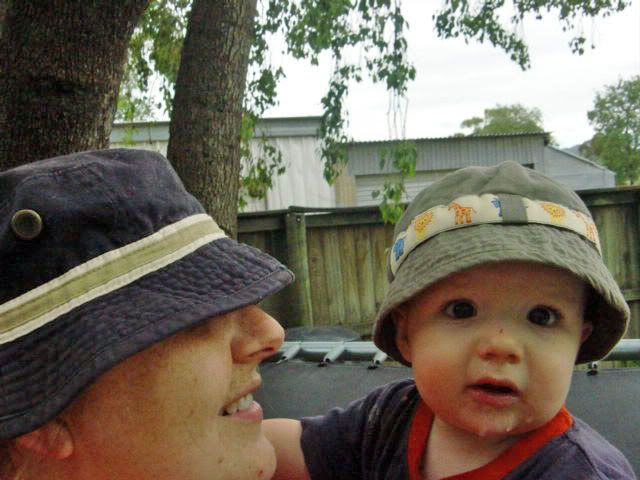 Topsy loves power crawling on the tramp. He presses his face into it so he can see the grass and our dog underneath. He bounces gently, leapfrog style while I get it moving up and down. Anything done on the tramp is more fun that it would be on terra firma!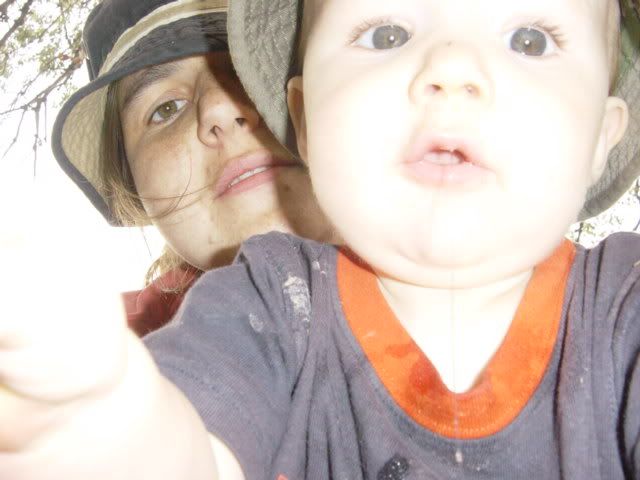 These shots are not great because they are self portraits, but there was no one else around to help, and I was impatient to get some pics of Topsy's favorite time of day.
Posted by michelle :: 12:39 pm :: 4 comments links to this post


---------------oOo---------------