Thursday, March 02, 2006
Metaphor for Life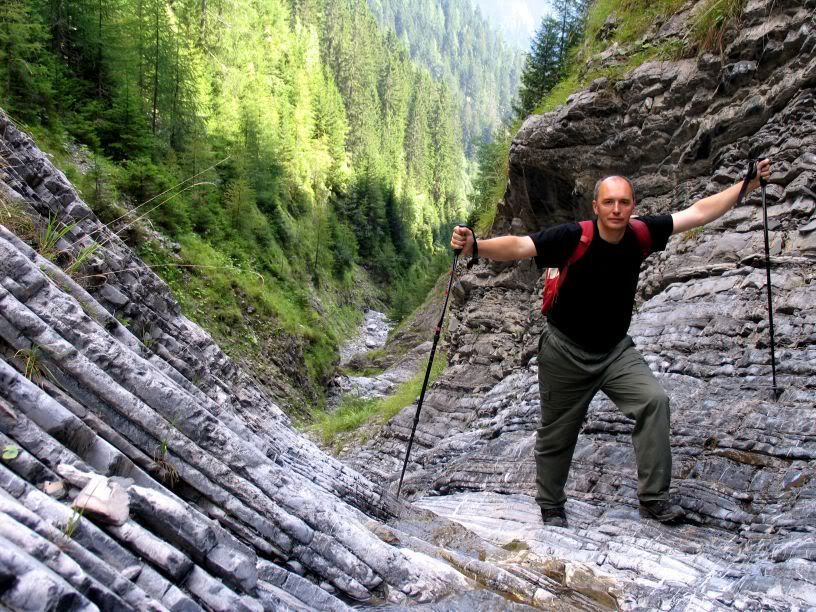 Today is day five in our 40 Days of Purpose. I only read the first part of today's chapter so far. and it asks us to consider how we picture life. What our personal metaphor for life would be.
They gave plenty of examples. Life is like: a circus, a race, a marathon, a carousel (sometimes up, sometimes down, sometimes just going round and round)

Ever since my Dad read me Pilgrim's Progress ( the kid's version) I have always liked to imagine life as a journey, similar to little Christian's. I like to visualize that I am going forward TO something. And that there is a straight path mapped out ( though sometimes it leads through scary and treacherous places) that I know will get me to my destination. But there are lots of cute shortcuts and bypasses along the way that seem safer and more picturesque at times. These paths lead away from the destination. And that is MY metaphor for Life.
Where I got to in today's chapter was that the Bible provides 3 metaphors for life and the first one is that Life is a Test. The book gives lots of examples of Biblical characters who faced tests and either failed ( Adam and Eve, king David) or passed (Abraham, king David :)).Very thought provoking.
Though, as I tell the kids (because I give them a bite-sized summary of each chapter in the morning), this book is a tool to help us , but the real manual is God's Word, the Bible ( The map, if I use my metaphor !)

OK, so enough deep thinking from me. I am not succinct when expressing these kind of things, but just wanted to share! :)
Moving right along! My gorgeous Topsy does not have time for bath toys at present. Have a look.
Get rid of them, Mom. Bath toys are so... 8 months! I'm 9 months old now, so I like...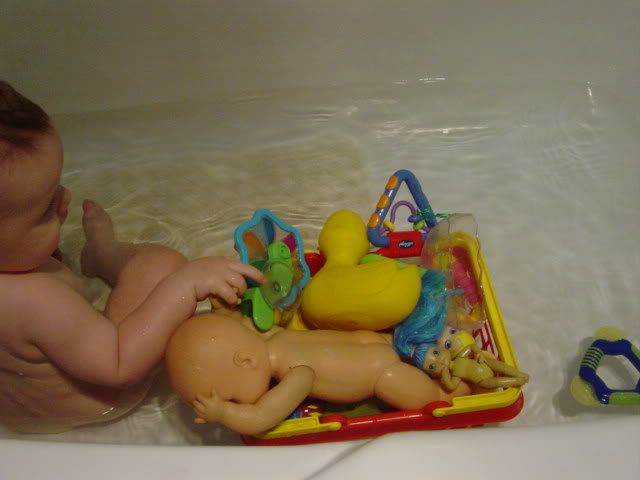 ....taps and stuff!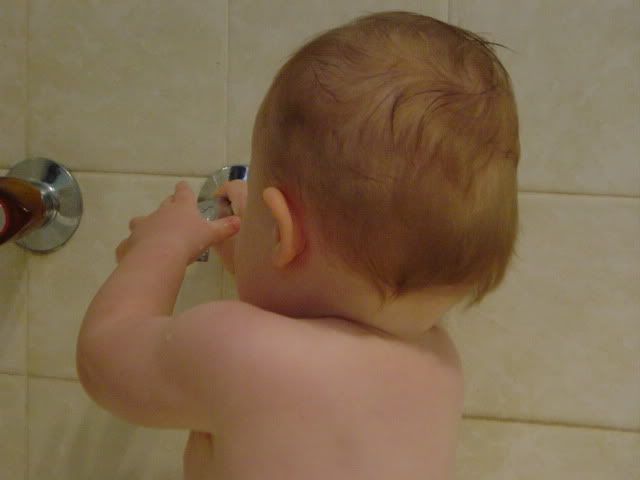 They are smooth and cool. I can hang onto them....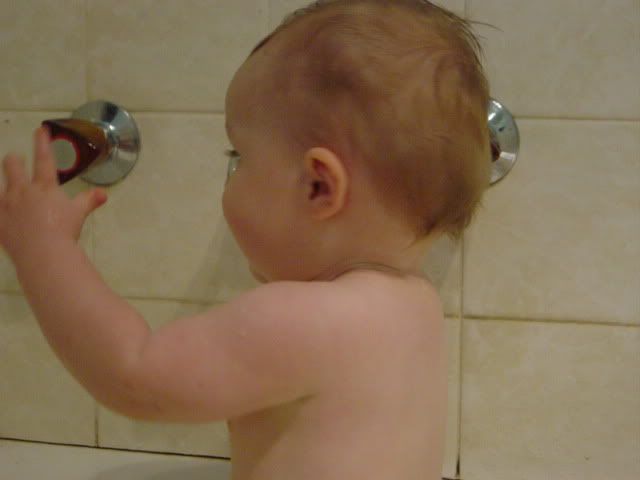 and look at you this way...
or that way!
Finding for our parents' shaving apparatus is what babies do at 10 months Mom. I can't wait. Growing up is so much fun!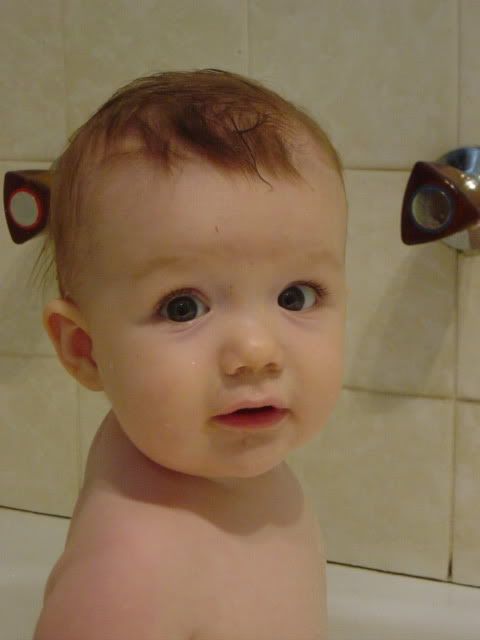 Posted by michelle :: 9:41 am :: 11 comments links to this post


---------------oOo---------------