Wednesday, March 08, 2006
Check it out!
So funny, HAD to share!
I found this beeeeaaauty, labelled "Nairobi street sign" on a page of Kenyan photos.
Now Robby, this is not the picture you show Paul just before you say: "Now dear, how many weeks should we stay in Kenya?"
LOL!!!! In fact LMPO!!! :)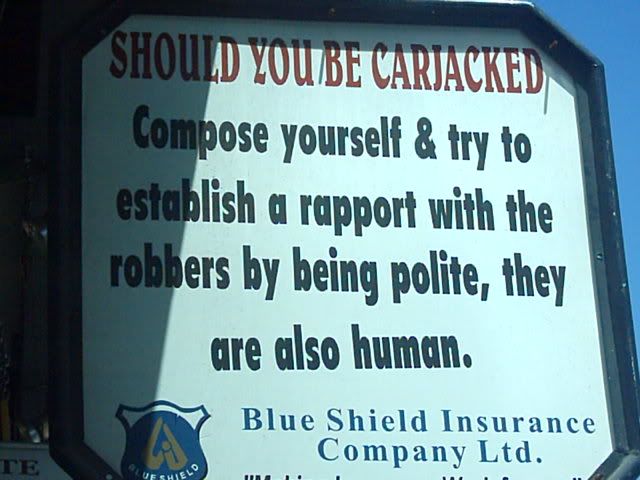 Posted by michelle :: 1:23 pm :: 6 comments links to this post


---------------oOo---------------