Monday, February 06, 2006
Who am I?
Am I the local peeping Tom? Am I a stalker? No, I am Dad, playing hideys from the terrible lady with the camera (No,not Nanny, not Mum, but MaybeADiva!) What a photographer she is, catching the natives in their local habitat.
The Brotherhood of the Bathtub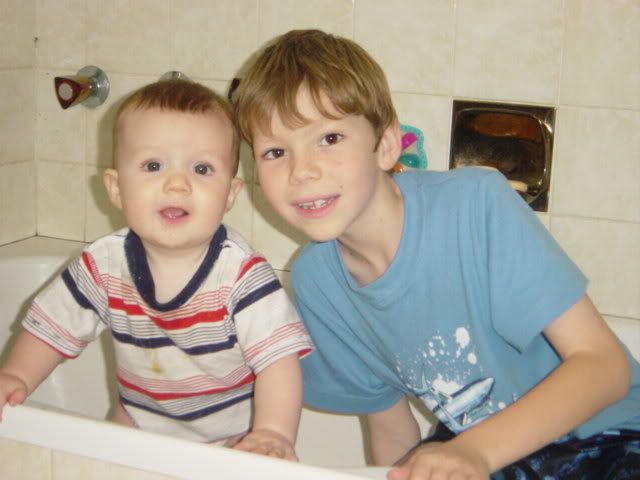 Spindles got me to chuck Topsy into the empty bathtub, and proceeded to play with him there. Topsy was grateful for a prolonged opportunity to chew on the faucet and suck on the bars of soap that mean Mummy usually keeps clear of him. Thanks Spindles.
Posted by michelle :: 2:34 pm :: 2 comments links to this post


---------------oOo---------------