Saturday, February 18, 2006
Playday
Topsy was the only one who didn't have a friend over today. Spindles went to his friends house, and Roly and Diva's friends came here.
Diva was up at the crack of dawn...waiting! ( well it felt like it)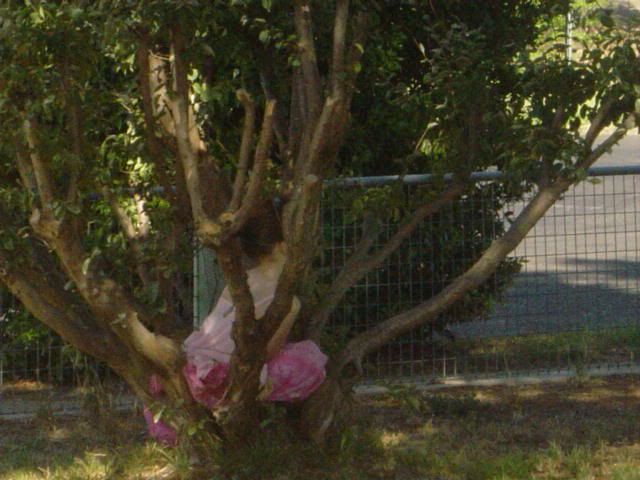 Her friend wasn't supposed to get here till 10:00, then they were 20 minutes late. Imagine my frayed nerves after Kara checked the time and gave me the rundown of a rough plan of the day, for the umpteenth time. I was praying the girl would show up too! :) Just for some peace and quiet.
Diva's much anticipated friend! I never had a chance to ask permission to show her face, so this photo will do. They played hard for four hours straight, only stopping to eat and to bake some Choc Chunk cookies.
Roly and his buddy mucked around on the computer for a time, and spent lunch thinking up impossible maths problems for the poor girls.
Posted by michelle :: 7:11 pm :: 0 comments links to this post


---------------oOo---------------