Tuesday, February 14, 2006
Musical Mayhem
Diva must be missing those extremely expensive piano lessonsshe was having last year. right in the middle of crazy hour (cooking tea, grizzling Topsy etc) she set out a 'drum set' on the floor in the hallway, gave me a 'tambourine' and then we started... All I can say is ,we played our instruments as well as we dance and sing. And that is all I'm going to say! :0
I couldn't really get into my instrument. It didn't make any noise. Isn't Diva a good photographer BTW?
'C'mon family try harder. Find your inner rhythm. '
Roly found his own inner Diva, will that do?
'Yes that'll do nicely!'
My Day of FIRSTS
by Topsy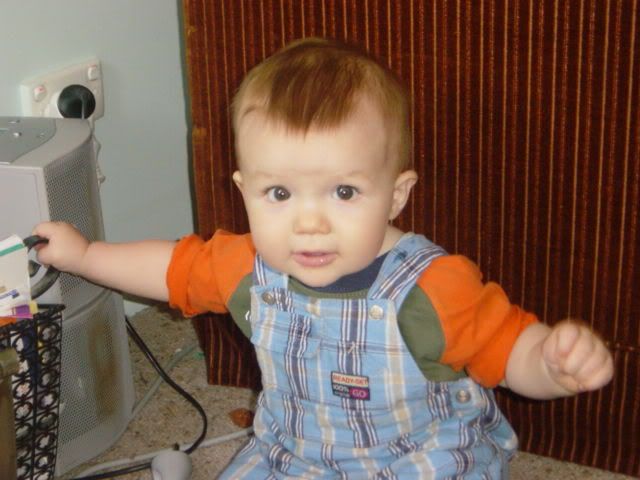 Today is the FIRST day I wore overalls, 'cause my knees were starting to chafe with all the 'splorin' I do.
Today is the FIRST day I gotsded a big cup. I am learning to drip from it real good. Drinkin' and all will come later.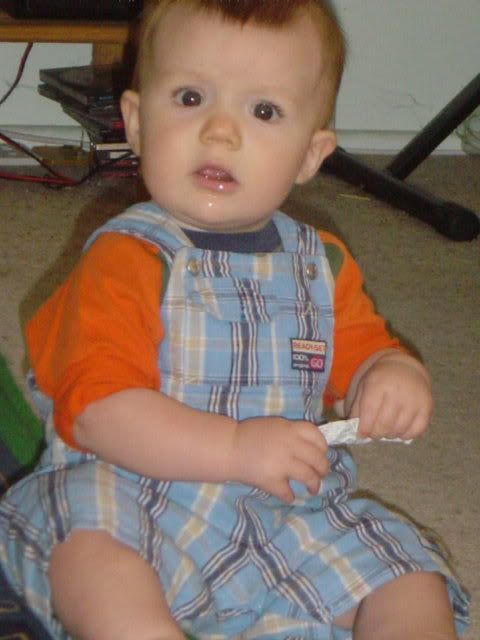 Me in overalls, again!
And today is the FIRST day my Momma made me climb all the way up into my new bed. ( Just jokes. Momma thought it made a good picture though.)
PS. Did you know that I eat sandwiches now?
Posted by michelle :: 5:31 pm :: 3 comments links to this post


---------------oOo---------------