Tuesday, February 21, 2006
Diva is a Physie girl
This year Diva wanted to be involved in something active. Because Saturday doesn't really suit us, our options are limited. I called to enquire about Jazz lessons, but the price, as well as how much her outfit would cost, floored me. I could feed a family in Kenya an entire year for less. Then I remembered a something that other moms in our last town call Physie.
I called up my local tourism number to find out what it actually stands for, and if Tamworth had a group. They DO! And lessons are early in the evening on the same night that Roly has Basketball, so we'd be in town anyway. And they are CHEAP! I love a bargain!
Diva was so thrilled to find out, she put on her leotard (also Cheap) and danced around trilling "Physie, physie, I'm a Physie girl!' .(and just about drove Hubby nuts!)
If you want to know more about
Physie
and what you can expect
Diva to be doing
, click on the highlighted word for info.
For those who pray: Diva will know no one at Physie to begin with and this is a real fear for her. It threatens to overpower the bliss she feels at being a 'physie girl.'
The boys practising basketball on the foundation of the church's extension.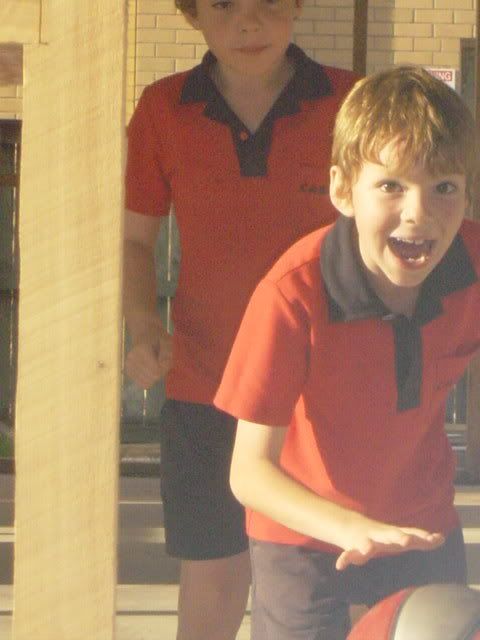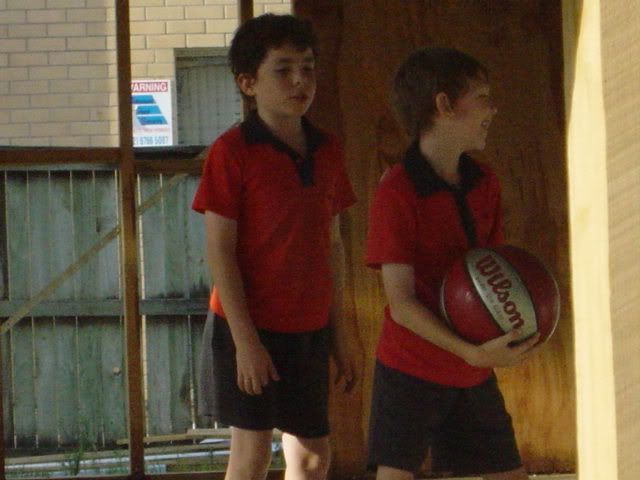 Posted by michelle :: 8:19 pm :: 6 comments links to this post


---------------oOo---------------