Friday, February 24, 2006
Crumbs from our Table
* Guess what? I got rid of my maternity bras. About time too. They were holier than both Hubby and I put together. :) I am still breast feeding Topsy, but don't need as much immediate access anymore.
*Roly scored a basket at the first game of the season tonight! . Sadly I couldn't go last night because the game was at 8:30. Roly called me from the car on the way home, so I had the camera waiting to capture the moment as he came in the door.
*Spindles came out just before 10:00 last night to tell me that he he finished so early with numeracy today, that his teacher let him out 10 minutes ahead of the rest of the class at recess. He was terribly (ooh sounds British, don't it?) proud of himself, and so are we.
*Tonight some of the kids' friends and their families are meeting us at a park in town to have a BBQ. The kids are all extrememly excited. I hope it goes well, because I'd like to make it a twice- termly event.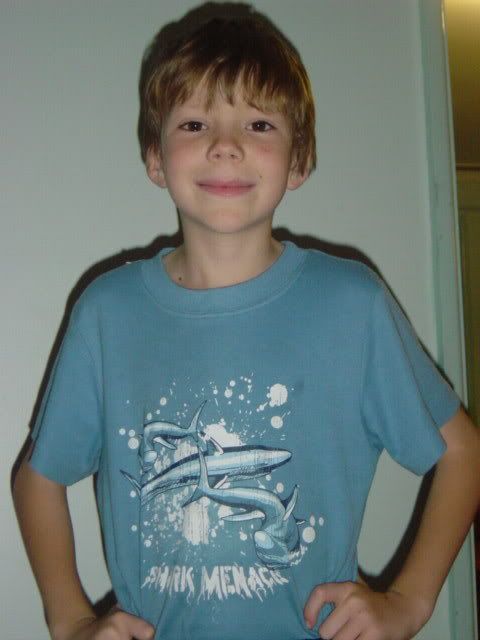 Wide awake and Proud at 10:00 pm!
Exhausted but elated!

Posted by michelle :: 1:35 pm :: 4 comments links to this post


---------------oOo---------------