Saturday, January 28, 2006
This is the first day the kids have seen hubby for about a week. So apparantly
a sword fight was needed to mark the occcasion.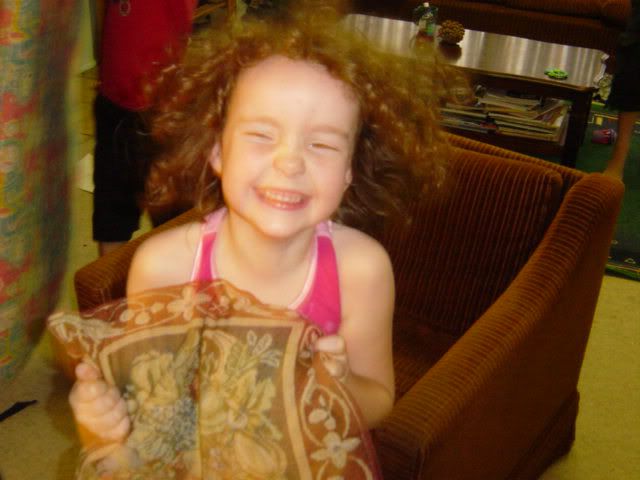 MaybeADiva doesn't care if she is on the winning side or not, just as long as she is part of it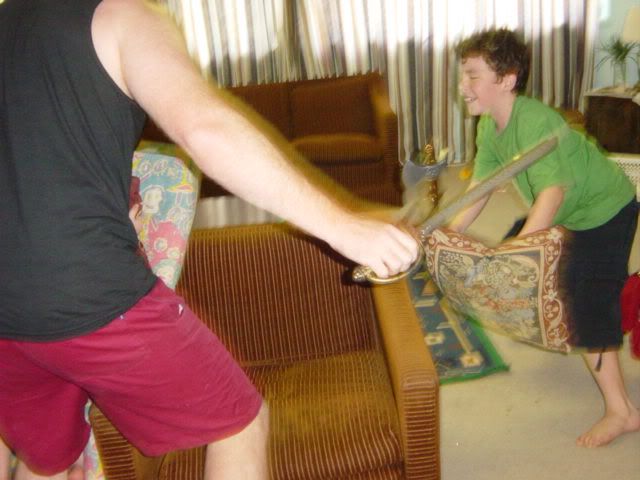 Hubby advances on the hapless boys.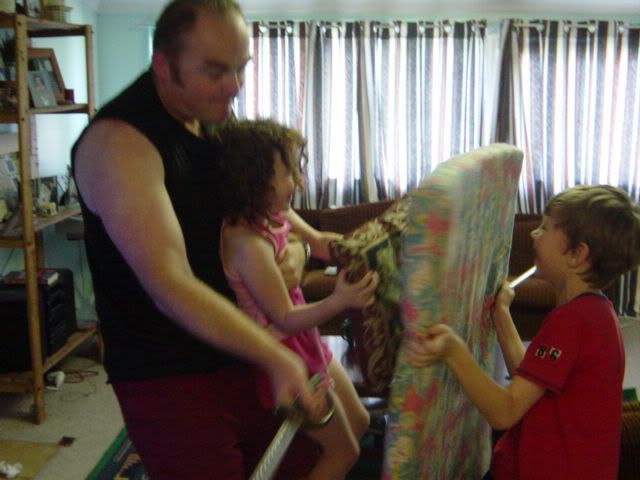 It appears Diva does like to win. She will even be Dad's shield so long as she is on his team.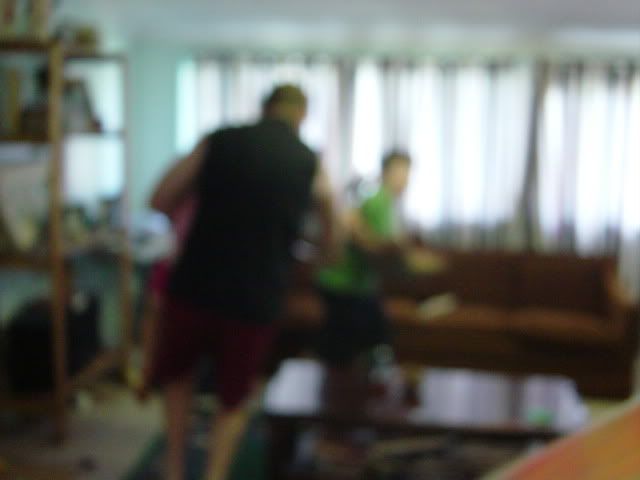 A blur of action. Who will come up trumps?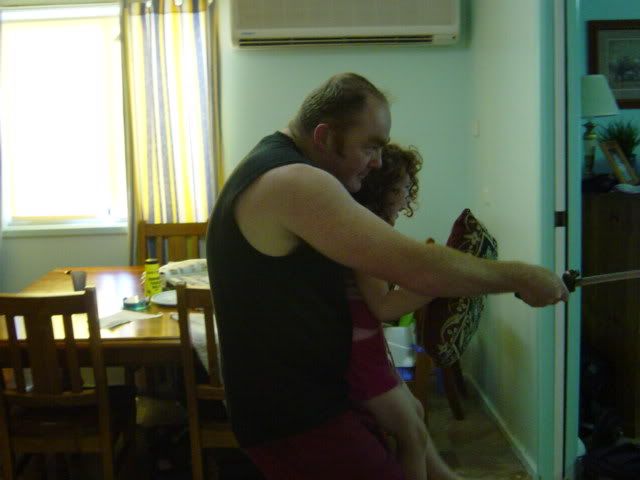 Us of course!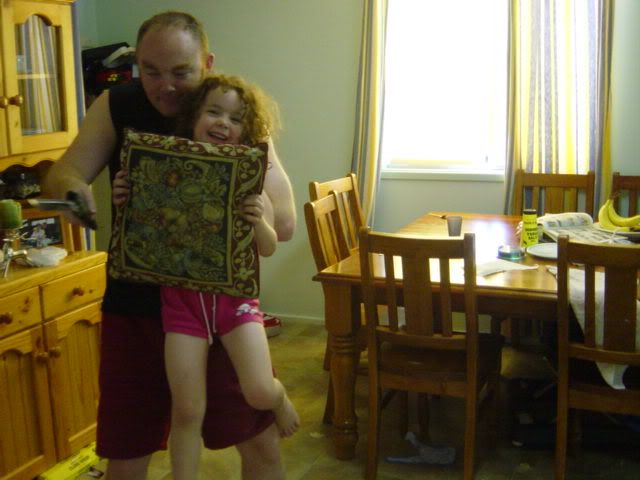 OK Dad, you can put me down now.
Posted by michelle :: 5:24 pm :: 3 comments links to this post


---------------oOo---------------